How to turn a pop-up blocker off in your web browser
We remember the days when web browsing was interrupted by pop-up ads – those small windows would suddenly appear in the foreground, distracting our attention. Because they can be so annoying, web browsers now automatically block pop-up windows. But blocking all pop-ups can also disable website features you need.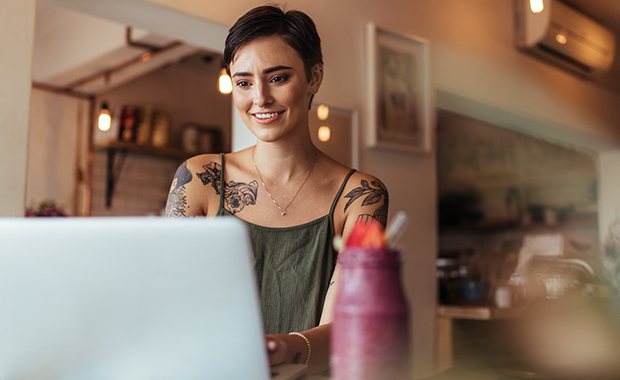 Why turn off pop-up blockers?
Blocking pop-ups can interfere with the functionality of a website – like banks or retail sites that use pop-ups to open customer service chats. So, although most
web browsers
block pop-up windows by default, it is possible to enable specific websites to use pop-ups while still blocking all others. There is also the option of allowing all pop-up windows. Here's how you can turn off pop-up blockers and enjoy the browsing experience that suits you best.
How to allow pop-ups on a Mac
Like other web browsers, the Safari browser on your Mac blocks pop-ups by default; however, you can adjust the settings to enable all pop-ups. Just open your Safari browser, go to the drop-down menu, click Preferences and follow these steps:
Select Websites
Click Pop-up Windows in the left navigation pane
Locate When visiting other websites in the lower right of the screen
Click the drop-down menu and select from the following options:

Allow: You will see all website pop-ups
Block and Notify: Pop-ups will not appear automatically, but if there are pop-ups on a website you have the option of showing them
Block: You will not see any website pop-ups
You can also set your Safari browser to allow pop-ups from specific websites only. Make sure you are on the website for which you would like to allow pop-ups, and then go to Preferences > Websites > Pop-up Windows as described above. Now the website you are visiting will appear on a list of Currently Open Websites. Click on the drop-down menu and select
Allow
to enable pop-ups on that website.
Bonus explainer:
To unblock pop-ups in Safari on your iPhone or iPad, simply go to the
Settings
, scroll down to
Safari
and tap, and then toggle off the
Block Pop-ups
button (the color will change from green to gray).
Allow pop-ups in Chrome
Pop-ups are blocked by default in the Google Chrome browser. Whenever Chrome prevents a pop-up window from opening, "Pop-up blocked" will appear in the address bar. If you would like to turn pop-ups on, open the Chrome browser on your computer, open the browser menu by clicking the three dots in the upper right corner, and follow these steps:
Click Settings > Privacy and security > Site settings
Scroll down to Pop-ups and redirects and click the arrow on the right to open the menu where you can set your preferences
To allow all pop-ups, click the circle next to Sites can send pop-ups and use redirects to make this your default
To allow pop-ups on specific websites, scroll to Allowed to send pop-ups and use redirects, and click Add
Enter the website name and save by clicking Add
Bonus explainer
: If you use the Chrome app on an Android phone or tablet and would like to allow pop-ups, open the app and tap
Settings
>
Permissions
>
Pop-ups and redirects
, then toggle off
Pop-ups and redirects
. On an iPhone or iPad, open the Chrome app and tap
More
>
Settings
>
Content Settings
>
Block Pop-ups
.
How to disable pop-up blockers in other browsers
The process for disabling pop-up blockers is similar in most web browsers. For example, in the desktop version of Mozilla Firefox go to
Settings
>
Privacy & Security
>
Permissions
and uncheck
Block pop-up windows
.
Similarly, in Microsoft Edge go to
Settings
>
Cookies and site permissions
>
Pop-ups and redirects
and switch of
Block
.
Pro tip: Why do I keep getting pop-ups?

If you have not enabled pop-ups in your browser and they keep appearing anyway, this could have several different causes. It could be that you have subscribed to receive notifications from a specific website, for example. In other cases, an ad may be designed to look like a pop-up but is not actually one. However, sometimes unwanted pop-ups can be a sign that your device has been infected by malware. If you do not have antivirus software, install an antivirus program from a reputable provider. Run a virus scan and follow the instructions to quarantine or remove any malware that's discovered.
We hope this post helped you adjust your pop-up settings just the way you like! We look forward to your feedback!
Images: 1&1/GettyImages
50 people found this article helpful.