Email life hack: How multiple email addresses boost your security
If you're like me, you use your email address in a lot of different ways and a lot of different places. Of course it's needed to send and receive personal and business correspondence. An email address is also usually required when you register to use online services, from payment platforms to social media.
At the same time, email accounts are the favorite targets for phishing scams and hacking, so it's better to be careful where we share our email addresses!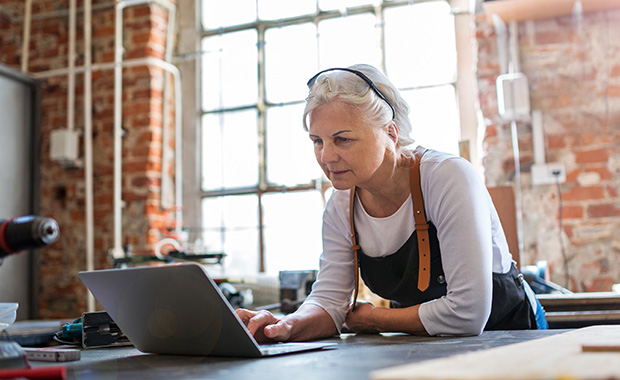 One way to boost your security is to have different email addresses for different purposes. You might say this is old news – after all, a lot of people already have a "junk email" address. But you can fine tune this strategy by creating several email addresses for different uses. For example, having an email address that you ONLY use for your financial transactions and absolutely don't share anywhere else significantly reduces the chance that it will be targeted by spammers. And if you receive an email in a different email account claiming to be from your bank, you'll know it has to be a phishing scam – after all, your bank wouldn't write to your junk email address.
Keep reading for some different categories of email accounts that may be useful to you, as well as how you can easily create and manage multiple email addresses.
How many emails should I have?
For most people, the answer will be: At least two. That's because whether you work for a company or as a freelancer, you should have a professional email address and a personal email address. Even if you don't have a business email from an employer, you should set up one for your freelance work/small business/side hustle and keep it separate from your personal account. A
business email address
will look more professional to your clients and decrease the risk of spam and scams. But there are other types of email accounts that you may also find useful:
Email address for financial transactions
When it comes sensitive accounts like online banking, financial apps, or payment platforms, using an email address that's solely dedicated to this purpose can help keep your accounts secure. By having an email address that you only share with these businesses and don't use on any other online sites lessens the chances that it will be harvested by scammers or compromised in a data leak. In addition to providing you with a safe login, you can be sure that messages sent to this address are legitimate – and that any messages that claim to be from your bank but are sent to a different email account are fake.
Social media email address
If you are active on social media or in online forums and like to write comments and reviews, using a separate email address for this can make sense. An email address that includes a clever nickname instead of your real name can enhance your online persona as well as protecting your anonymity. After all, no one wants to be tracked down by their real name after expressing a controversial opinion. Furthermore, spammers and identity thieves often collect email addresses on public forums and social media platforms to use in their scams, so it's always best to have an email address that can't easily be associated with your real name, location, etc.
Personal correspondence email address
It can be useful to have an email address that you only use for writing to family members or friends. If you keep this account for correspondence ONLY and never use it to sign up for newsletters and mailing lists, or to log in to other accounts, you should be able to keep it relatively clear of spam – although this will somewhat depend on your loved ones' security practices as well.
Junk mail/shopping email address
Many of you have probably already discovered the benefits of having a separate email account for signing up for coupons, sales promotions, special event notifications, newsletters, etc. This should NOT be the address you use to log in to a trusted online store where you have created a secure account and stored your credit card information – that would be a case for your financial email account. However, a junk mail address is perfect if you are shopping as a guest on a site you may never visit again. If you only use this email for such purposes, you won't have to wade through hundreds of special offers in your inbox when all you want to do is see if your bestie's birthday invite has arrived. You can also adjust your settings to automatically delete messages that are older than a week or a month, since many special offers in the emails will be for a limited time only. Plus, it is easy to delete an account like this if it does get spammed – you will not risk missing any important messages from your bank, your grandmother, etc.
Family email address
Families with children may find it useful to create an email account for all kid-related emails that can be accessed by all parents as well as any other adult with caregiver duties, like a grandparent or an au pair. This has several advantages, including the fact that you won't have to share your work or private email address on the summer camp sign-up form, the soccer team mailing list, etc., where you cannot be certain how or where it will be shared.
Read more about family email addresses here
.
How do I manage multiple email addresses?
Even if you find the arguments in favor of different emails for different purposes convincing, you may be put off by the thought of having to log in and check them all regularly. However, there are a couple of workarounds that can make managing multiple email addresses a snap:
Alias addresses
Some email applications, including mail.com, allow you to have multiple email addresses within a single email account. You can set up nine of these "alias addresses" in your mail.com account for a total of ten email addresses with a single login. It only takes a few clicks to set up email filters that sort the emails that come to each address into separate folders. Knowing what kind of email should arrive in which folder can help you steer clear of phishing attacks, and setting a time limit on the folder for your junk mail address can keep it from getting overly cluttered with spam. Alias addresses can be deleted and new ones can be created at any time, as long as you don't exceed the limit of 10 email addresses per mail.com email account. And with
more than 100 email domains
to choose from, mail.com makes it easy to create multiple unique email addresses.
Click the links if you'd like more information on setting up
alias addresses
,
email filters
, or
customized folders
in your mail.com account.
Mail collectors
If you prefer to have more separation between your email accounts but worry about the hassle of checking all of them regularly, you can set up an email forwarding program like mail.com's
Mail Collector
. This tool automatically checks your other accounts for emails and sends them to your primary mail.com email address. You can then set up email filters in that primary account to sort incoming mails from different addresses into folders.
Multiple email addresses and your security
If done correctly, having different email accounts for different purposes can help you avoid spam and phishing emails and offer protection when you use online services. You will need to be vigilant about which email address you share where – especially in the case of the email address you use for financial transactions. The other important things to keep in mind if you'd like to try this approach: Always use unique email usernames and strong, unique passwords for each of your accounts so they remain safe if any of your other accounts is compromised. Remember that having a
strong, unique password
is your best protection online, especially when combined with
two-factor authentication
or
biometric authentication
where available.
Pro tip: Think twice before using your name in your email address

It is common advice for a professional or business email addresses to contain your first and last name. This makes sense – when applying for jobs or running a small business, an email address with your name makes a more serious impression. However, what is helpful for professional communications can be risky on social media platforms, mailing lists, internet forums, etc. On open forums in particular, "serious-looking" emails are a favorite target for spammers harvesting addresses because it is more likely that they are attached to a real person. An email address that does not contain your full name also makes it easier to keep your identity private. And if one of your email accounts is compromised, a cybercriminal won't be able to guess which other ones belong to you based on the similarity of the names.

If you'd like to try the benefits of a second (or third, or fourth) email account, you can
create your free email address here
Images: 1&1/GettyImages
25 people found this article helpful.