Configure your email folders for an organized inbox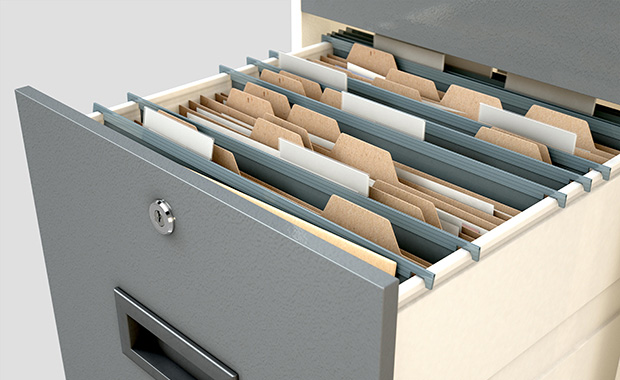 Sometimes it can be hard to stay on top of all the messages in your inbox. mail.com helps you get organized with email folders: You can create folders and subfolders as well as customize the settings for maximum efficiency. And you can let our automatic email filters do the filing for you.
Creating email folders
Your mail.com email account comes with several system folders, such as Trash and Spam, which you can't delete – but you can configure the folders using the instructions below. You can also set up and customize folders and subfolders in accordance with your needs. To create a new folder in your mail.com email account, simply log in and go to your inbox. In the left navigation bar, click
New folder
. Now type the name you want to give the folder name and click the "+" symbol. It's that easy – the folder will now appear on the list of folders in your inbox.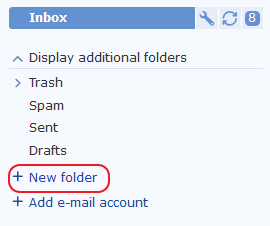 Configure your folder settings
Now that you've created a folder, there are several things you can do to customize it. Perhaps most importantly, you can change the length of time emails are stored in that folder before they are automatically sent to your email Trash folder. You can also change the name of your folder, move it into another folder as a subfolder, or change the way the emails in it are displayed. To change folder settings, simply mouse over the name of the folder and a wrench symbol will appear to the right of the name. Click the symbol, adjust the settings as desired, and click OK. You can also empty or delete the folder here.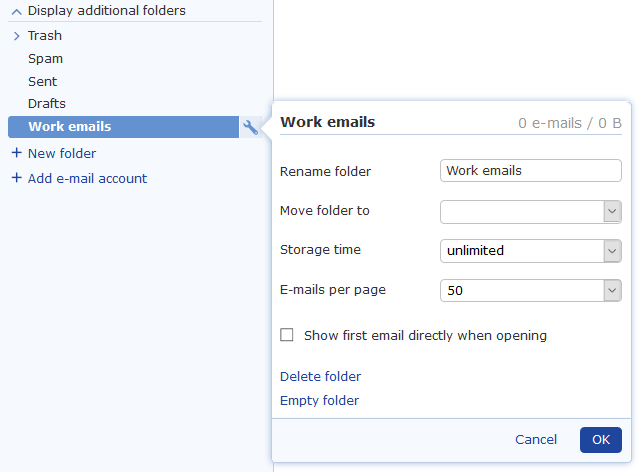 Good to know:
your email Trash and Spam folders have a default storage time of 30 days, whereas for other folders the default setting is "unlimited."
Folder Overview
Once you have added multiple folders, you may find it easier to manage them in your
Folder Overview
, which is located under your
E-mail Settings
. Here you will find a list of your folders, the number of emails they contain, and the storage time you have assigned them. If you want to know how much email storage space you have used or how many emails are in your inbox, this is the place to go. You can also change folder settings or create new folders here.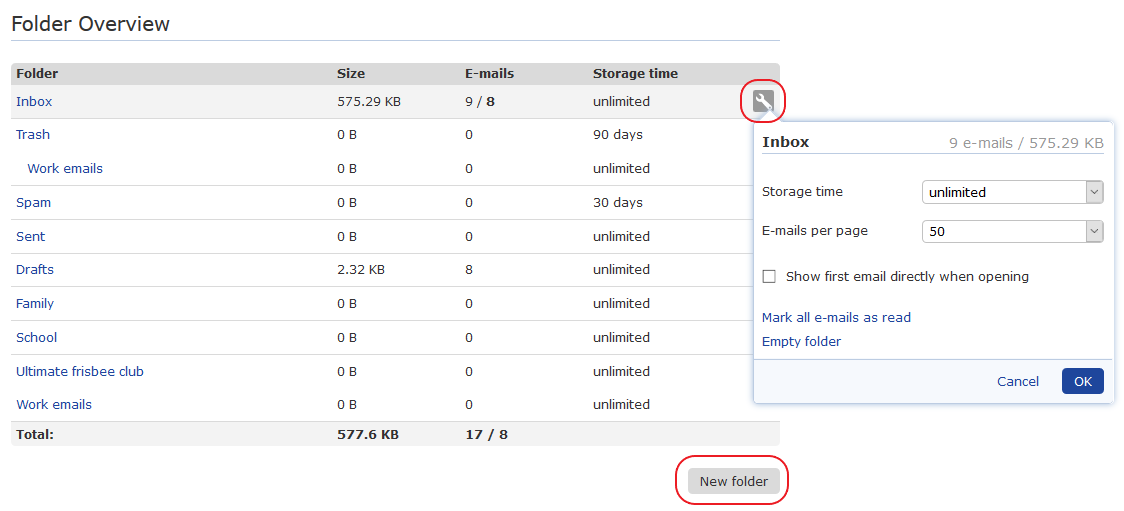 Pro tip:
If you get tired of sorting emails manually into your folders, you can set up
filter rules
to automatically move incoming messages into whichever folder you'd like.
We hope you found this information useful! Before you start creating folders, please give us your feedback below!
Images: 1&1
17 people found this article helpful.