Students: create a professional email address with mail.com
Being a student is one of the most fun, rewarding, yet life altering moments most people experience. We are all aware of the infamous "student discount," so let's face it students are not required to have a lot of money. Not having a lot of money is a perk because then you're able to find amazing professional tools for low prices or even for free. mail.com offers a free professional email service and we are here to let all students know exactly what can be expected from your email account with us.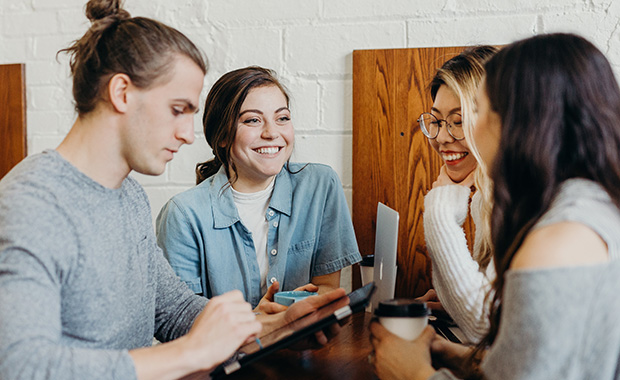 Free professional email address
First things first, you would have to create an email account with us. Luckily, it literally only takes around two minutes. You can go to
create a free email account
then you're able to check if the username you want is free or taken. You can also check our sweet domain name choices to really help you stand apart from the crowd. For example, if you're in school to become an engineer, you can enter your desired username and then have "@engineer.com" be your domain name. When you're sending various emails trying to establish yourself professionally, a professional email address will totally set you apart. I can hear it now, your email recipient will be like "wow, this person really knows what they're doing."
A professional email address with mail.com gives a great first impression when you're filling out educational applications and job applications. Choosing the right domain name would already have positive associations with your name and the opportunities you're applying for.
Mail Collector: Multiple email accounts (connected to one)
We know we are not your first email provider, but that shouldn't stop you from switching or using us as well. Many students including myself have multiple email addresses. Some emails we get automatically when we enroll in college or university, and others are the very first email accounts we signed up for. It can be quite handy to have multiple email addresses depending on your organization style.
Guess what? mail.com has this thing called a
mail collector
and it literally collects your mail from all your email addresses (across accounts) and delivers your emails to one inbox! Instead of having to check multiple inboxes, you only have to check the one from mail.com. This feature can make your life so much more organized and less hectic. You can have your school emails, personal emails, and work/professional emails delivered to one place.
Virtual Business Card
Now that your new email address is all set up and configured, let's customize your lasting autograph that your recipients will see. We are all familiar with the importance of a business card and how a proper business card can really be a deciding factor in opportunities. People are not printing business cards much anymore because of climate change and well… let's save the trees and the bees. mail.com offers a virtual business card that you can simply attach to your email as a signature, but all of the relevant information is there. You can add your photo, title, name, position, company, email, phone number, as well as other things such as a nickname, website, fax, etc.
As a student, we all want to ensure you are putting your best food forward when you are writing professional emails. The virtual business card let's you do just that! You can choose to attach it to any email and you can also choose not to, you decide.
Alias Addresses
Ever heard of an
email alias
? An email alias is basically like having another screen name that you use to talk to different people. With an email alias you can create multiple email addresses within a single email account and customize the "sender" address of your messages. Basically, you can choose which email address is visible to specific recipients when you send an email. This is useful if you're like most of us and signed up for email a while ago and chose a very creative name. Mine used to be something along the lines of "kellyclarksonfangirl123@mail.com." In my mildly embarrassing case, using an email alias would definitely help me show my professionalism from my professional mail.com email account. I am then switch the alias email address that my recipient will see. So, instead of Kelly Clarkson's fan girl, my recipient will see "janedoe@engineer.com," and they can reply to that email address as well. You can have up to 10 alias email addresses in your mail.com account.
Organizer (can sync with your smartphone calendar!)
Embarking on your professional journey, it is also probably a priority to stay organized. The
mail.com Organizer
allows you to remain organized by color coding your appointments, categorizing your appointments, and sending appointment reminders directly from the calendar. One of the most convenient aspects of the Organizer is that you can
sync it with your Android
, iPhone, and iPad calendar. Yes, this means all your reminders, appointments, and weekly engagements can be right at your fingertips wherever you go.
mail.com Mail App
Speaking of handy dandy gadget moments, mail.com also had
the Mail App
available on the App store and Play store. Once the mail.com Mail App is downloaded you can secure your account with a
biometric pin and/or facial recognition.
This ensures your account remains secure while you are on the move prepping for your next professional opportunity.
Online Office
You've crossed the threshold to becoming a young professional, now you need the toolbox that'll help you establish yourself! The mail.com
Online Office
allows you to create presentations, spreadsheets, and documents all from inside your free email account. Can I get a "what-what!" There are also many templates that you can choose from to make your life easier. They're also really good at giving inspiration on how different letters, presentations, and spreadsheets can look. Within these handy dandy templates are different categories crossing all areas of life. There are spreadsheets for keeping your budget on track, resume templates to help you get that job, brochures if you're a #boss and entrepreneur, and educational templates for planning and keeping track of your tasks.

The mail.com Cloud
You thought I was joking around when I said mail.com has your back, but we really do! With your free account you have up to
2GB of free cloud storage
. Along with that awesome cloud storage, we have
share links
. Share links allow you to share files, photos, and content from your cloud via link and email. You can create a time limit for the link or leave it indefinitely open. It honestly just makes everything so much easier when you have to create projects with other students, everything can be accessible under one link.
Getting a mail.com email account as a student definitely has its perks especially for setting up your professional email capabilities. Ready to go off and test out all the features? First, let us know what you thought about this article below.
Images: 1&1/Unsplash, Brooke Cagle
814 people found this article helpful.