How to use mail.com Online Office
Looking for a free office suite that lets you access your files without needing to download or store them locally? mail.com has an online document editor that's perfect for all your needs: Online Office.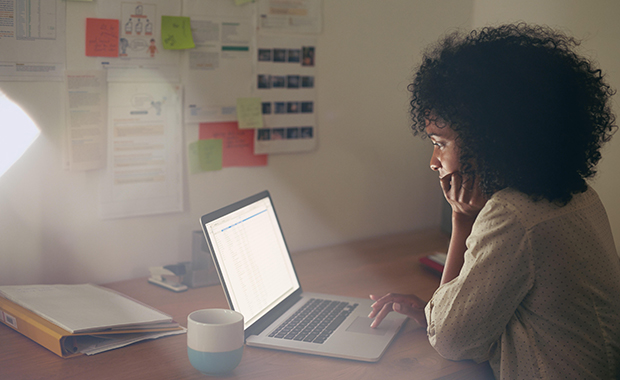 What is Online Office?
The mail.com
Online Office
suite makes it easy create, open and edit documents right from your mailbox. This free feature brings a powerful word processor, spreadsheet tool and presentation application so you can work on all types of documents, from letters to budgets to presentations, no matter where you are. And when you are looking to create new letters, presentations, and more, Online Office has a large selection of free templates, so you don't have to spend extra time on formatting and design.
How to access your Online Office tool
mail.com's free office editor tool requires no prior office suite installation on your device. Simply log in to your mail.com account and select
Online Office
on your main navigation bar.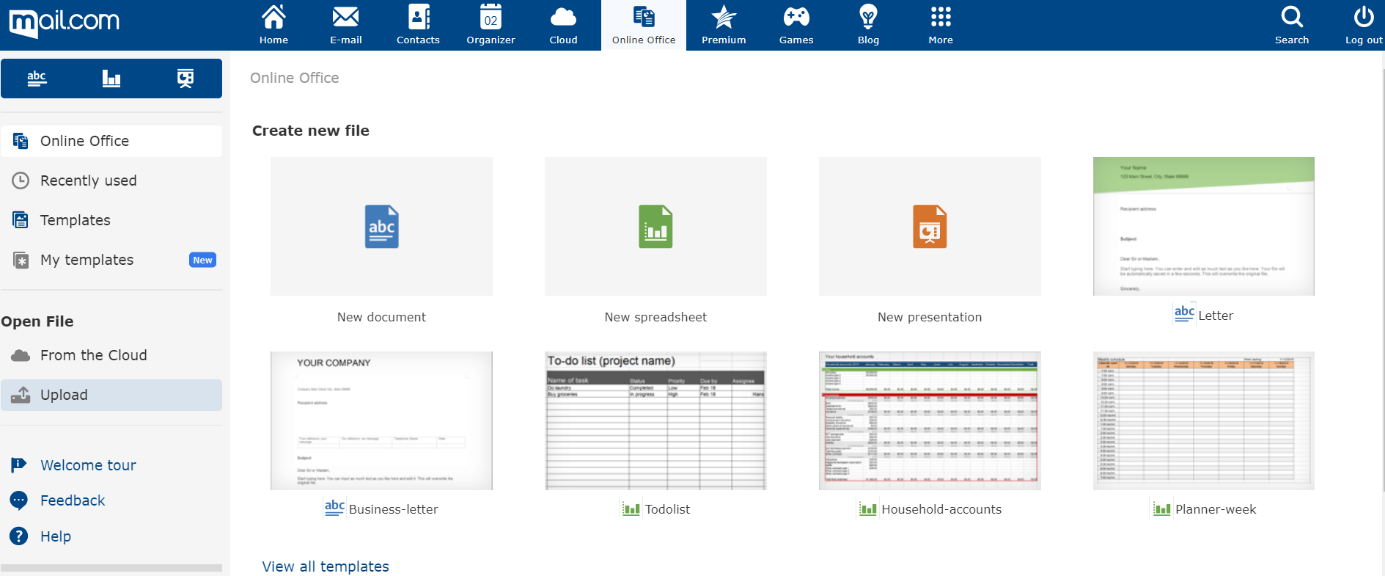 Click on
View all templates
for a comprehensive view of the formats available and choose the one that best fits your needs.
Alternatively, you can just as easily upload files from your computer hard drive straight to the Online Office with these two easy steps
Go to Open File in the left navigation menu of your screen
Click Upload and select the file you wish to view and edit
Where are my files saved and how do I access them?
mail.com automatically saves your documents to your
Cloud
, which is equipped with 2 GB of free storage space. This allows easy access to your documents online from any device at any time. What's more, your Cloud data is kept safe on our highly secure servers, so you can confidently use the mail.com Online Office feature.
Need to save your finished document to your device? No problem – this can easily be accomplished by clicking on the file desired from the
Cloud
and selecting
Download
. You can then select the desired storage location for your file.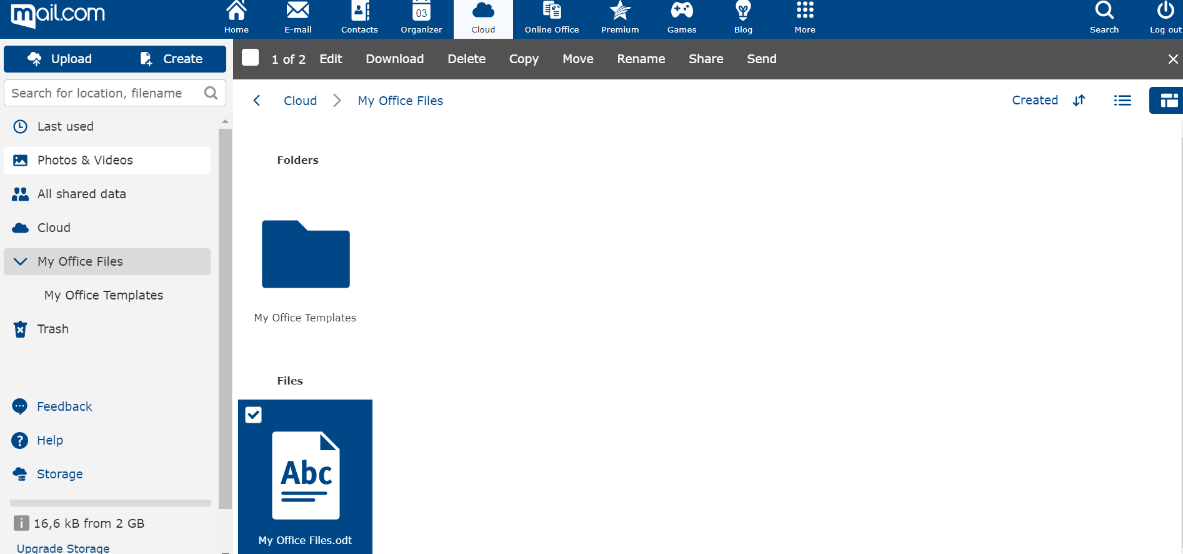 Lastly, if you find that you're looking for a broader selection of templates than the ones available with your free email account or are in need of more storage space, our
Premium
upgrade unlocks additional templates such as journals and brochures while providing an extra 10 GB of storage space for your files.
We hope you'll find the mail.com Online Office tool just as productive as we do! Take the leap to access your professional and personal files at any time from any device.
If you found this information useful, please let us know below!
Images: 1&1/GettyImages
52 people found this article helpful.