How to use mail.com's free Cloud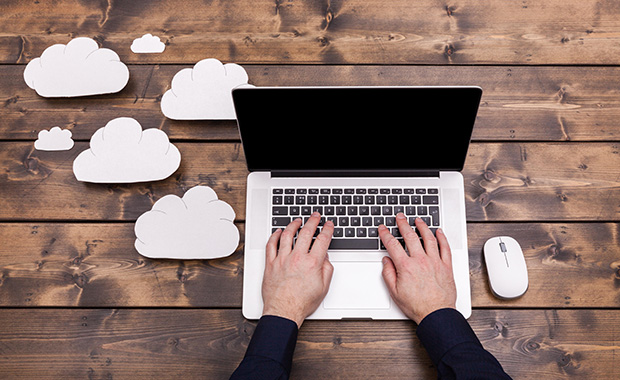 A lot of people have heard of "the cloud" but are not quite sure how it works, if it's really a secure option, or which cloud storage is best. With a mail.com email account, accessing cloud services couldn't be easier. That's because when you sign up with mail.com, you automatically get 2 GB of free cloud file storage in addition to your email storage. It's not just useful for secure file backup, but a convenient way to share files and photos with your friends and family.
Why upload files to the cloud?
The main advantage of cloud storage is that it's easy to keep your documents and photos secure and accessible no matter where you go. Storing photos and documents in the mail.com Cloud is one of the most secure places to keep them – unlike a smartphone that can be dropped in a pool, a USB drive that can be lost, or a laptop that can be attacked by a virus. Cloud data can also be accessed from wherever you have an internet connection. Say you do some work on your personal computer at home but then need to use those files in the office? If you've saved them in the cloud, you can access them at the click of a mouse.
What does mail.com's free Cloud have to offer?
You can use our Cloud feature through the mail.com inbox or our iOS Mail app, and it offers the following features:
2 GB of free cloud storage with the option to upgrade
File-sharing function
Extremely secure file backup
How does the cloud work on mail.com?
Using the mail.com Cloud is as easy as logging into your account. Once you're there, click on
Cloud
in the top navigation bar. Select
Upload
to copy files of all formats from your computer's hard drive to the mail.com Cloud. Once you have a few items uploaded, you may wish to use the
Create folder
function to keep things organized. And if someone sends you an email attachment you'd like to save in your Cloud, simply select the attachment and click
Save (Cloud)
or
Save as (Cloud)
to store it here safely.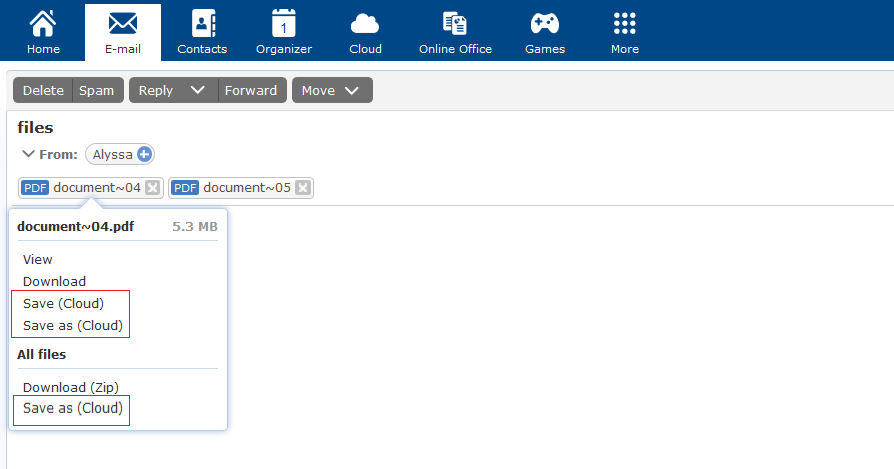 The mail.com Mail App also features a highly intuitive cloud storage function. Simply tap the Cloud tab in the lower right corner of the app screen and you have access to all the folders, files and photos in your online storage. You can also manually or automatically upload photos and videos directly from your smartphone to the mail.com Cloud, where they will also be available when you log in using your desktop browser.
How do I share my files?
You can use our free file sharing feature to grant your contacts access to specific folders or files. Simply go to
Cloud
in your mail.com mailbox and select the file you wish to share by checking the box that appears on the left of the file. Once you have selected a file, a menu will open up in the top navigation bar – or you can right-click on the file. Clicking
Share
will create a guest link for the file in question. After you send the link to the desired recipient, they can view or download the file. If you want to send the file as a classic email attachment instead, simply select
Send
from the menu after selecting the file. This automatically opens up your
Compose E-mail
window with the file already attached.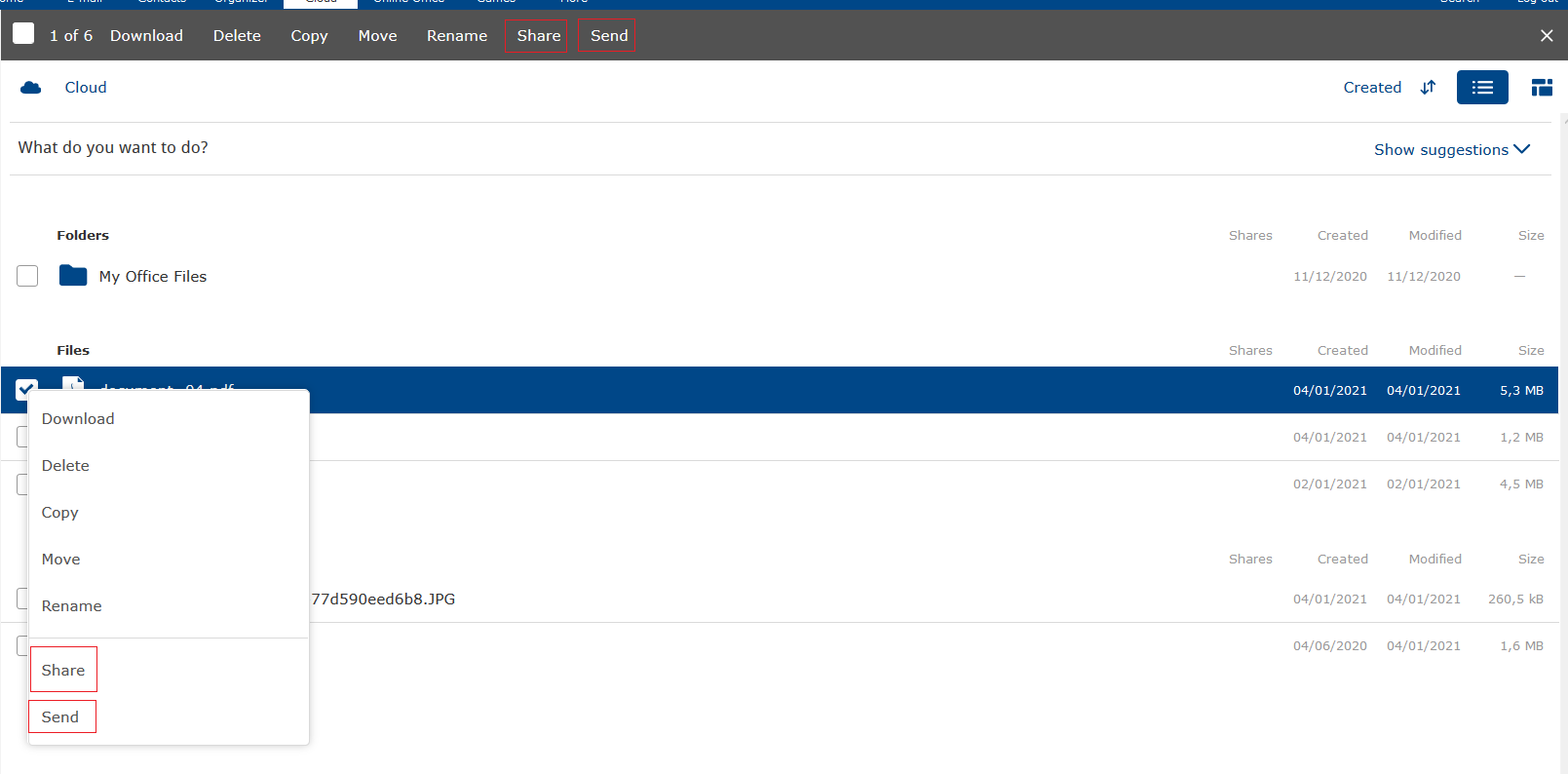 How secure is my data in the cloud?
Extremely secure! At mail.com we understand that cloud security is very important to our users, especially when it comes to personal information and images. Just like our powerful antivirus software and spam filters protect your inbox, our cutting-edge technology keeps the data in our Cloud safe. Because the mail.com data center is subject to the highest security standards, you can enjoy the convenience of our Cloud without worrying about data security and privacy.
Would you like to learn more about the functions of mail.com's Cloud? Click the links to read about our secure
cloud backup
and
file sharing
.
Did you find this information about the mail.com Cloud helpful? Then before you get busy uploading files, please give us a thumbs-up below!
Photo: Shutterstock
54 people found this article helpful.
How to send a large file by email
Are you looking to transfer a large file by email but not sure of the best way to go about it? We get it – there can be a lot of confusion about attachment size limits and free file-sharing services. So mail.com makes it easy for you, with generous attachment sizes and a file-sharing function integrated into our Cloud. Here we explain the three best options for sharing large files.
more
38

people found this article helpful.
New: Cloud in the Mail App for Android
Great news for everyone who loves using the mail.com Cloud and Mail App! A new tab in our Android app means you can access your online storage wherever you happen to be. From photo uploads to a secure file-sharing function, it's packed with useful functions.
Read more about this great new feature.
more
10

people found this article helpful.
Mail Collector: One inbox, multiple email accounts
Ever wondered if there is an alternative to the usual dance of switching between multiple email accounts to keep track of your correspondence? mail.com Mail Collector to the rescue!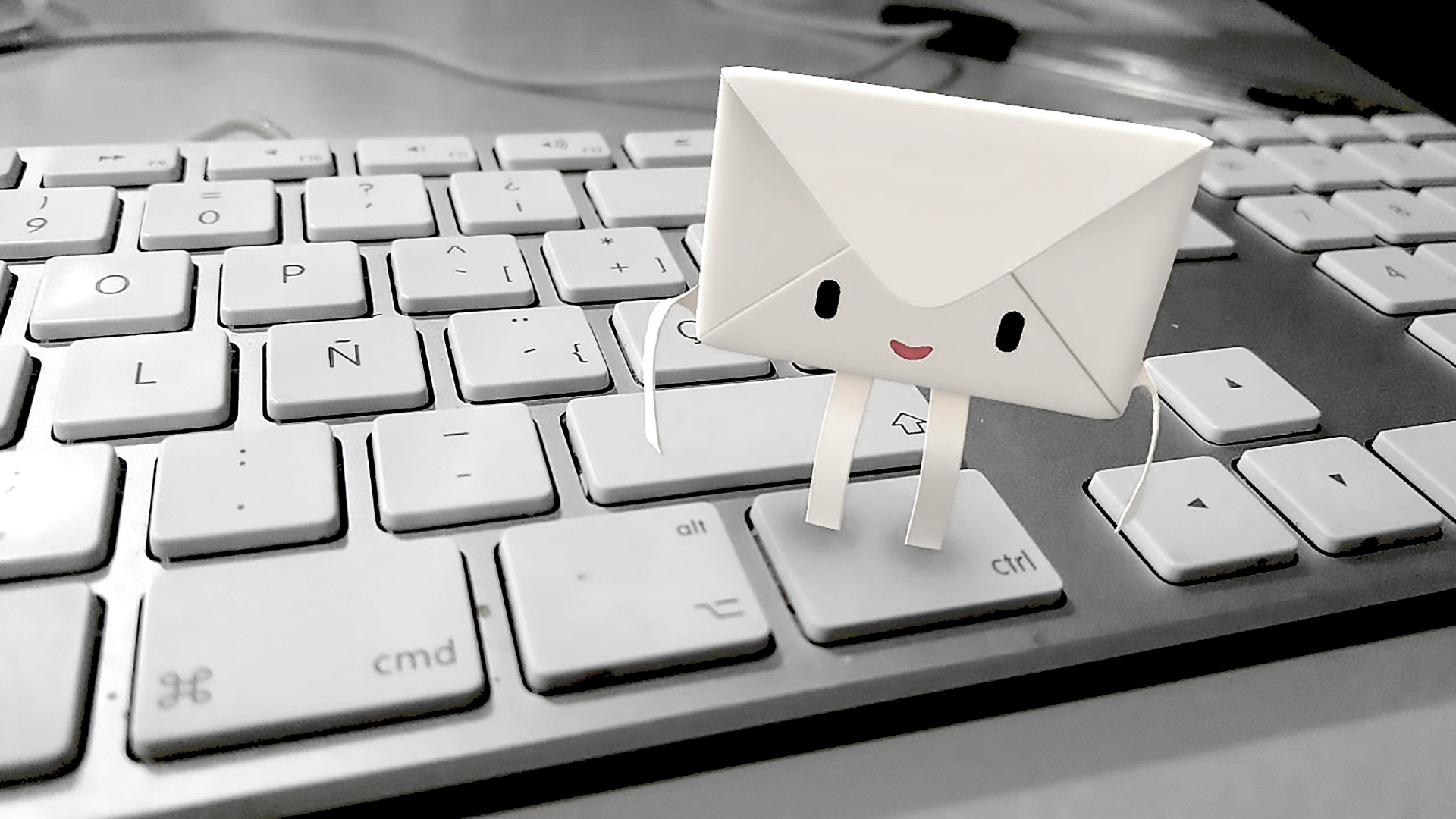 Find out how you can check all your emails in one place.
more
4

people found this article helpful.
How to choose an email address
Need a new email address? Once you have decided on a provider, the toughest part is coming up with a unique email address. Maybe you just want to use your name, maybe you are looking to get creative and choose an address that reflects your personality or business. And once you come up with a great idea, you find that your dream name isn't available!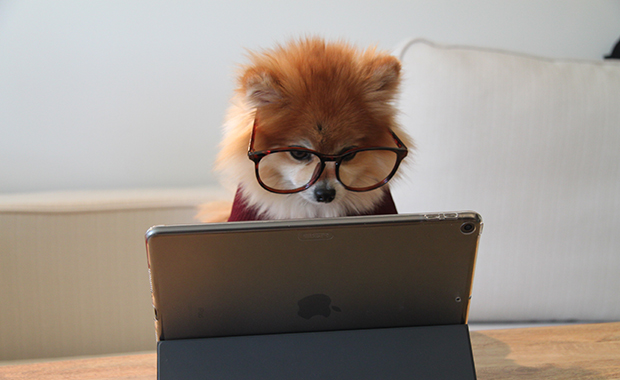 Never fear – mail.com can help you find the perfect name to go with our unique domains.
more
7

people found this article helpful.
Import appointments to update your schedule in the mail.com Organizer
Feel like you're having déjà vu? You may be slightly right! But for those of you who missed our blog post last week, the mail.com Organizer is a free online calendar accessible to all mail.com users – and an extremely effective productivity tool to manage your daily tasks!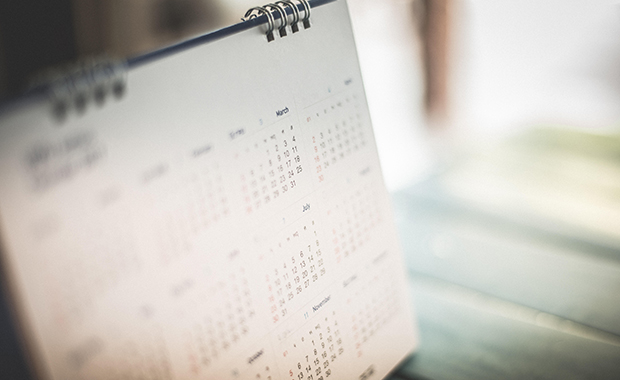 As promised, today in
part two
of our post we'll show you how to import dates from a Google or Outlook calendar into the Organizer.
more
3

people found this article helpful.
All your appointments in one place: Synchronize your digital calendars with the Organizer
If you are not familiar with the mail.com Organizer, let us introduce you to this great productivity tool! The mail.com Organizer is a free online calendar accessible anytime and anywhere for mail.com users. It is simple in design and use, yet packed with features that make managing your time a snap!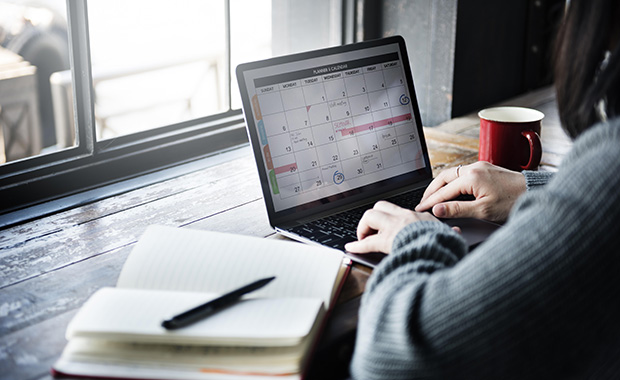 And if you have other digital calendars, there is no need to juggle your appointments – we'll show you how to get everything synchronized.
more
7

people found this article helpful.
Tired of junk mail? Find out how to blacklist email addresses or domains
When it comes to annoying emails, most of us can identify some repeat offenders in our lives. Maybe it's junk mail from a store that never seems to get around to taking you off their mailing list, or forwarded jokes from an uncle with way too much time on his hands. But you don't have to put up with this any longer!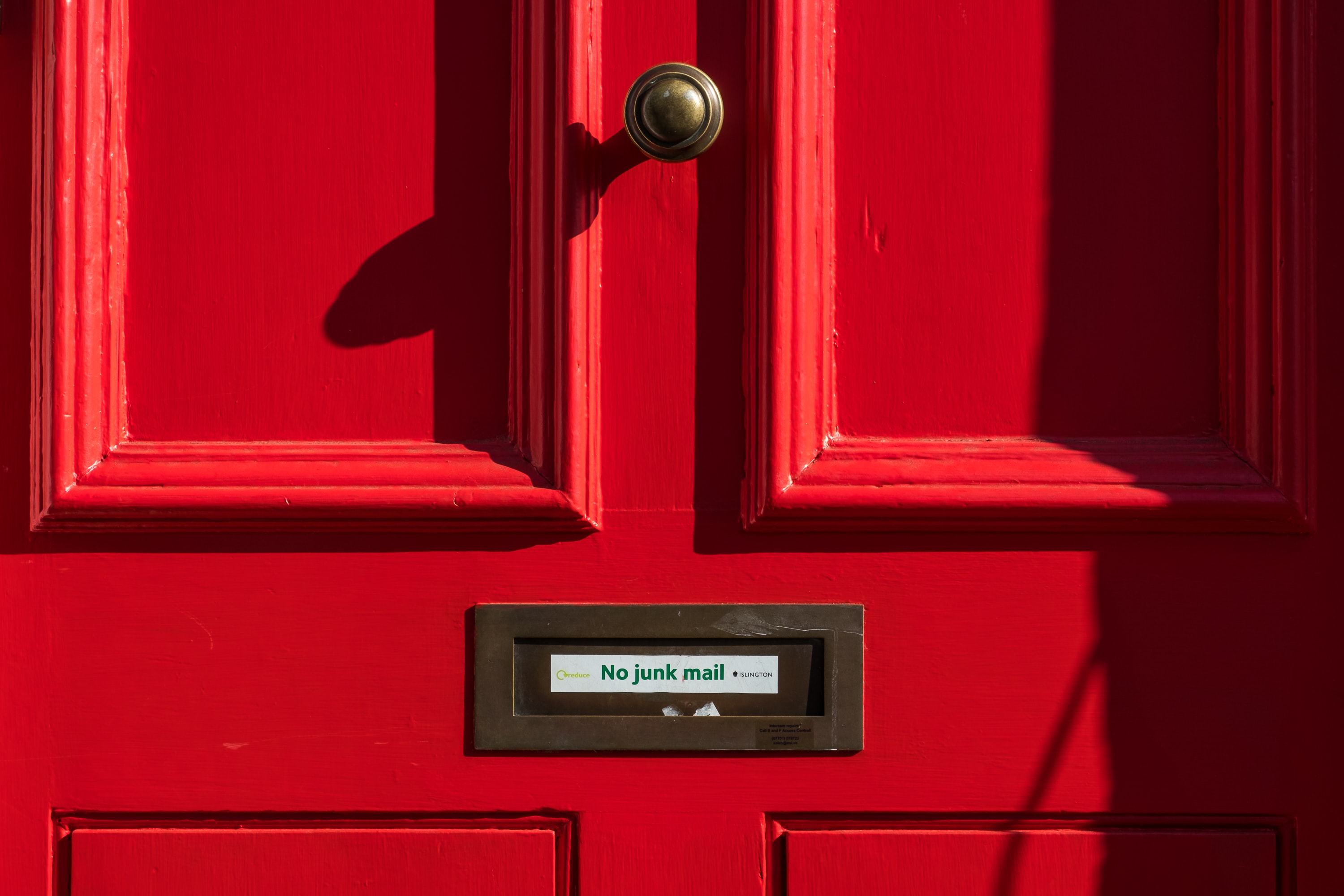 Use the "blacklist" function to send unwanted messaged straight to your Spam folder.
more
6

people found this article helpful.
Make mail.com your default iPhone email app
You use your mail.com account as your primary email address. You have our Mail App installed on your iPhone or iPad. So did you know that you can now set mail.com as the default email app on Apple devices?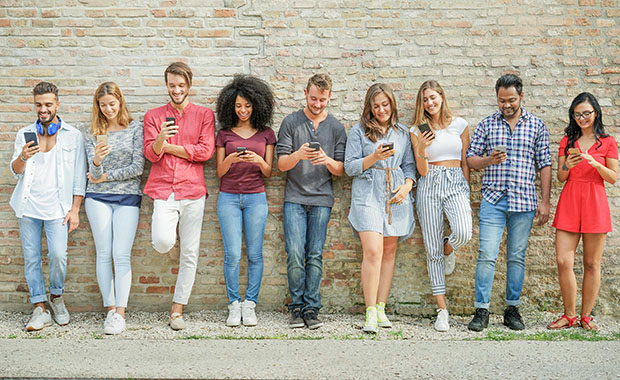 Find out how – in three easy steps!
more
3

people found this article helpful.
Your Organizer: Set up reminders, appointments and invites
Your Organizer, the online calendar in your mail.com account, is the perfect tool for scheduling all the events in your life, big or small. Accessible and in sync anywhere you log in to your email – laptop, tablet or smartphone – your online planner not only lets you send invites to appointments, but also add reminders for yourself and other participants.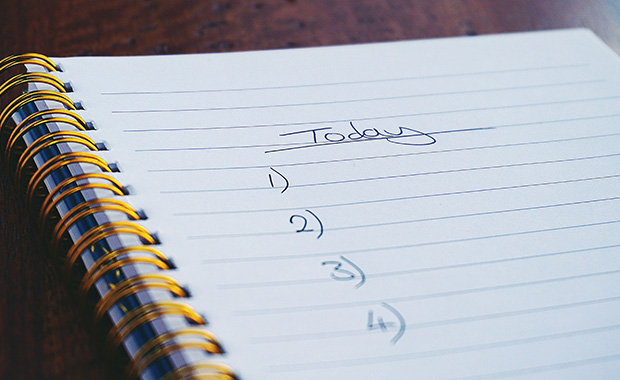 Learn how to set reminders today and never miss out on another event!
more
8

people found this article helpful.
Your Compose E-mail window: Spellcheck, attachments and more!
You're writing an email in your mail.com account and would like to change the font – is that possible? Where do you click to add a recipient from your address book? And is there even a spellcheck? Today we'll take you on a tour of the
Compose E-mail
window in your inbox.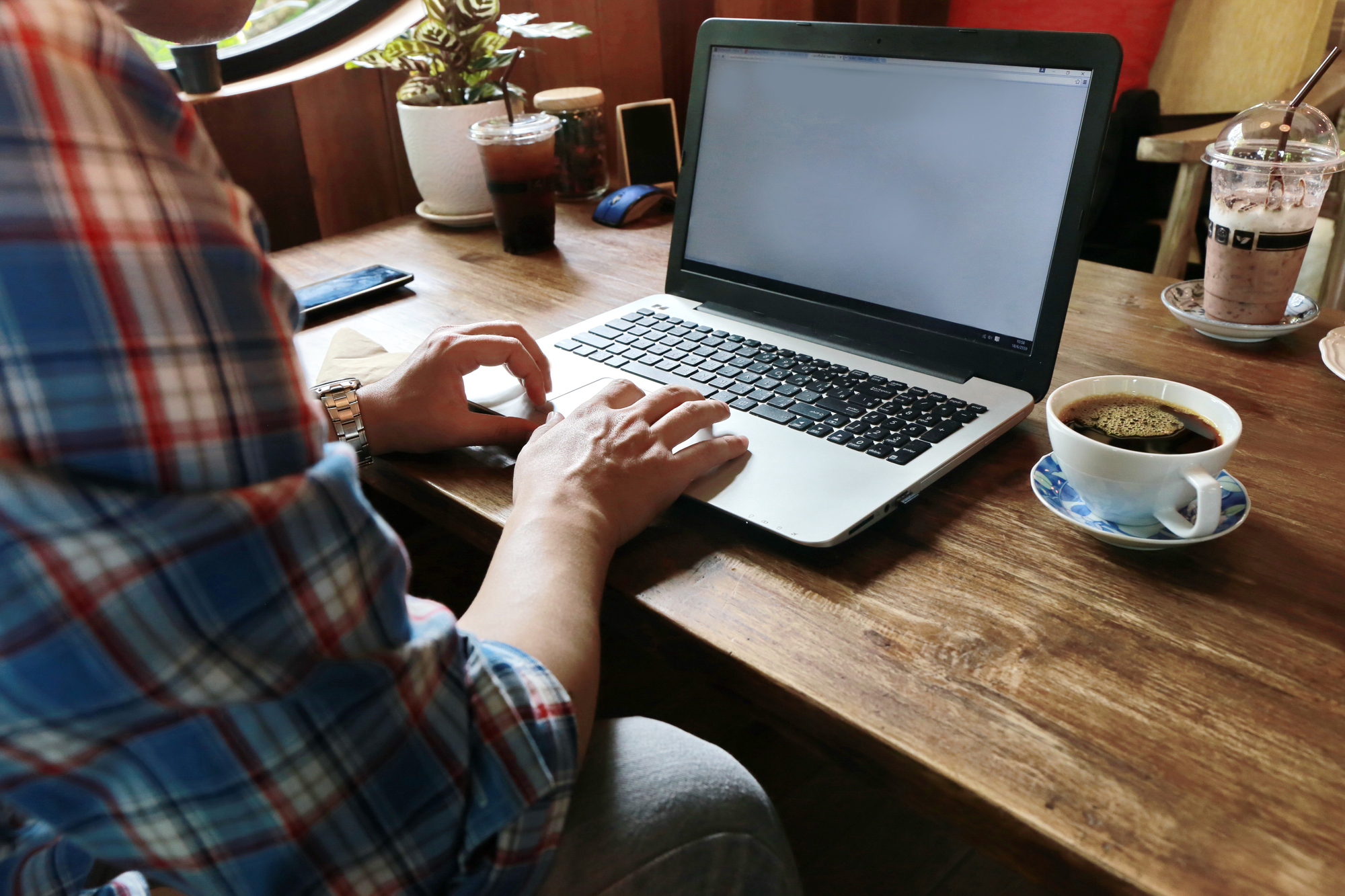 Join us in exploring its many functions!
more
14

people found this article helpful.