Sync your contacts and calendars in our email app for Android
Are you using the mail.com email app on your Android phone? Did you know that you can sync your mail.com address book and calendar with the apps on your phone?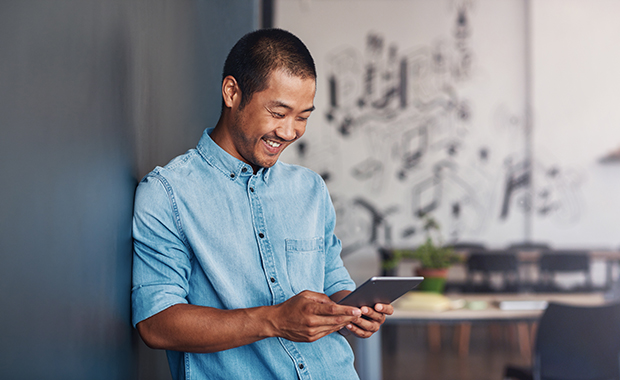 It only takes a few taps – we'll show you how.
Activating Android contacts sync at setup
Do you use your mail.com
Organizer
and
Contacts
to keep track of appointments and email addresses? When you
install
and
set up
the mail.com Android email app on your smartphone, you immediately have the option of syncing your mail.com calendar and/or address book with the ones on your phone.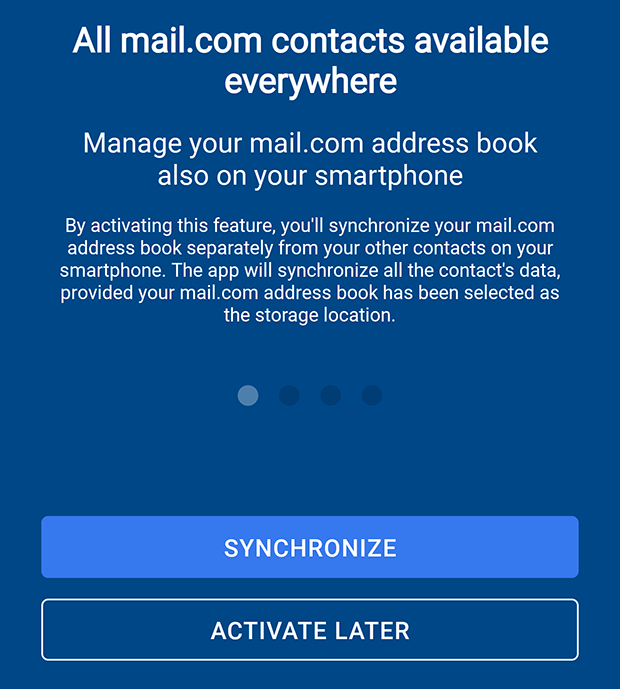 This means that the contacts saved directly on your phone will now automatically appear in your mail.com address book and vice-versa. So when you write a new email in the mail.com mobile app, when you start typing in the
To:
field you can automatically select contacts from both your mail.com address book and the one on your phone.
The same applies if you set up automatic syncing with your mail.com Organizer: Appointments and important dates from your mail.com calendar will automatically appear in the Android calendar app on your smartphone.
Merge Android contacts and calendar later
What if you did not activate the calendar and contacts sync when you first set up the app? No worries – you can sync your contacts and/or calendar at any time in your email settings:
In the E-mail tab, tap the menu symbol in the upper left corner
Tap the gear wheel symbol to open your settings
Open your profile by tapping your email address
Scroll down to "Account synchronization"
Use the checkboxes to activate your address book and/or calendar sync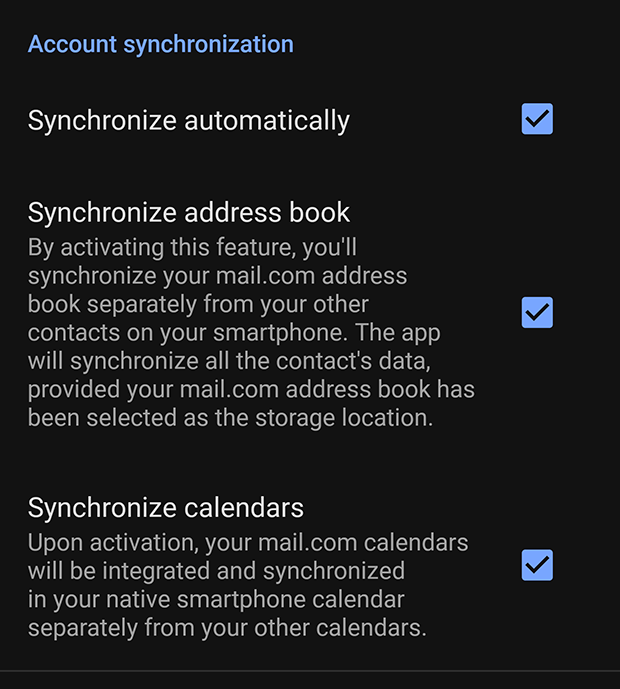 Stop syncing your Android mail app
If you have activated the Android contacts merge and change you mind, you can easily stop syncing and separate your address book and calendars again. Simply navigate back to your settings by following the steps above, and tap the checked boxes to deselect the options. You will be asked to confirm your choice; press
OK
. This will remove mail.com contacts and/or appointments from your device.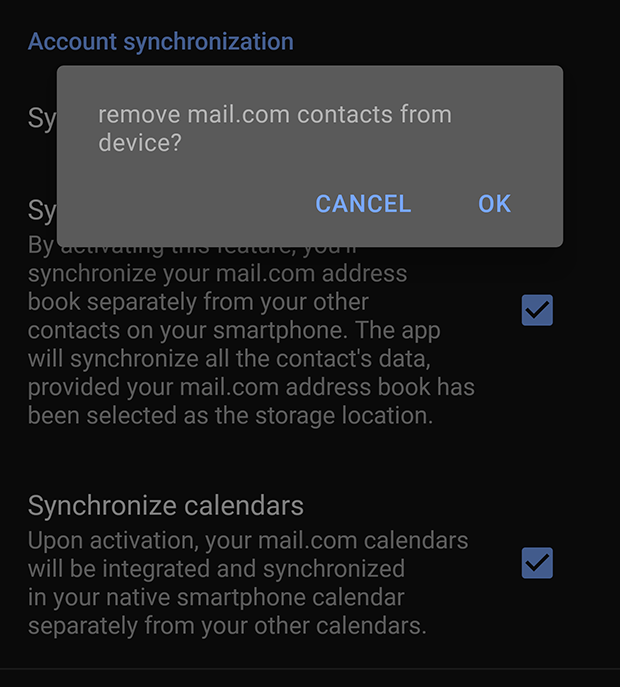 If you found this post helpful, why not leave us some feedback below?
Images: 1&1/Shutterstock
17 people found this article helpful.