How to get started with the mail.com Mail App for Android
Would you prefer easy access to your mail.com account everywhere you go?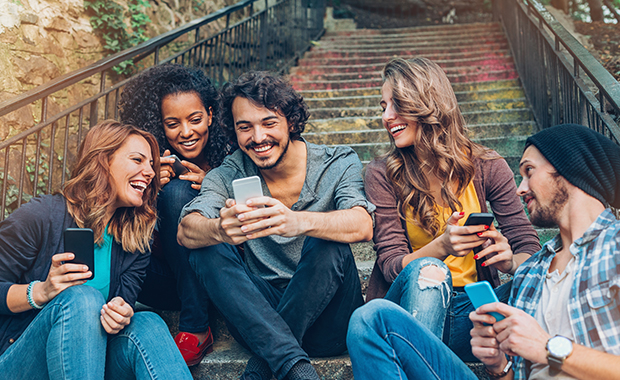 Read along and follow our instructions to get started with the highly secure mail.com app on all your Android devices.
First steps in using the mail.com mobile app
For real-time and easy access to your mail.com account, download and install the mail.com app on your Android device by following the three steps below
Go to the Play Store and search for "mail.com"
Download and open the Mail App
Enter your mail.com email address and password
And as easy as that you can now read, send and receive emails wherever you are – all without compromising the security of your data.
After you have logged in to the Android app for the first time, you will immediately have the option of syncing your mail.com Contacts and Organizer so your address book and appointments will be up to date. If you'd like to do that now, tap
Synchronize
when prompted and follow the instructions each time. If you'd rather handle it some other time, no worries – just tap
Activate Later
. You can tap the gear wheel symbol to go to your account settings and activate synchronization whenever you like.
Access your email cloud
What's more, you now have easy access to your mail.com Cloud directly from the mail.com Mail App. Just go to the Cloud tab in the lower right of your screen.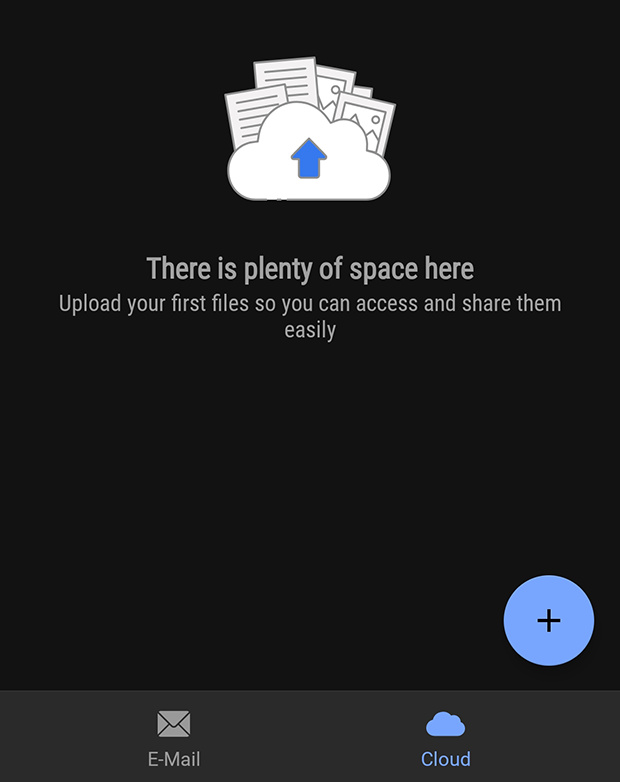 This means you can now access all those important files that you might need for your correspondence or those precious family photos that you would like to share with someone. Uploading new photos and documents right from the phone to your mail.com email Cloud is just as easily managed!
Your emails right at your fingertips
To easily check emails, place your finger on the screen and swipe down to refresh the page. Unread messages will be displayed in
bold
. Tap on an email in the list to open it. And to create email, just tap on the blue pencil symbol to start writing.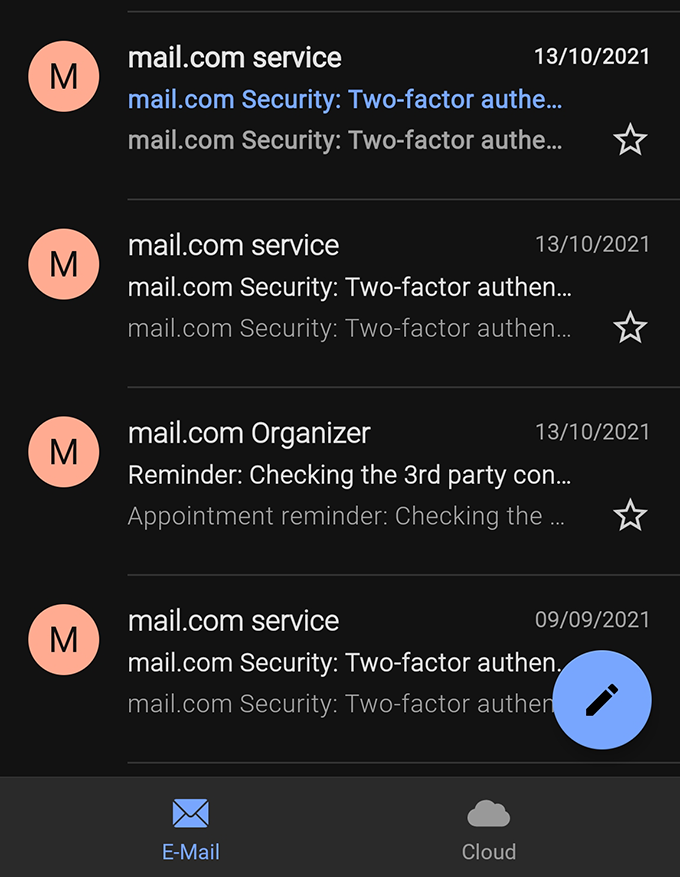 Add attachments
To add an attachment or image to an email you are composing, follow the instructions below:
Tap the paper clip symbol in the menu bar
Navigate to the folder containing the file you want
Select the file
Search your inbox
What if you're in a hurry and looking for a specific email? Just tap the magnifying glass symbol in the upper right corner to search your inbox.
Delete messages
And to delete an email, simply place your finger on the email of choice and swipe left to delete.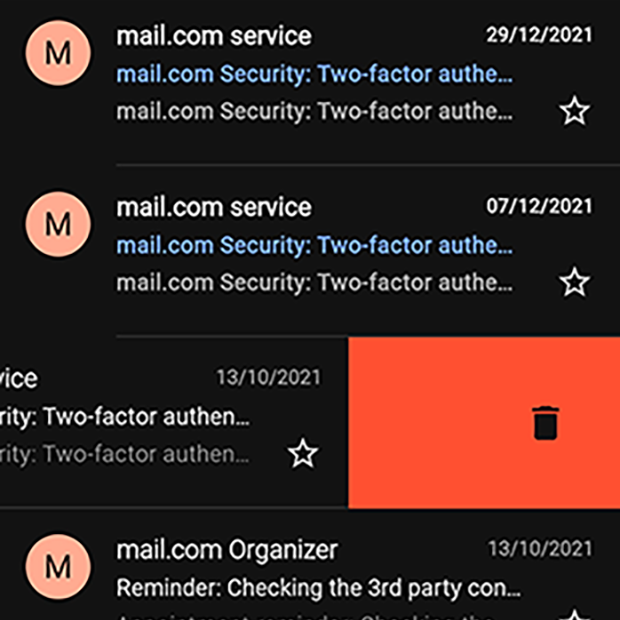 Customize your email experience
If you are actively using more than one mail.com email account, you can manage multiple email accounts in the same mail app. Simply add accounts by entering your other email address(es) and password(s). You can find more detailed instructions on how to accomplish this
here
.
How you want to be notified of your incoming email is entirely in your hands with the mail.com app. By selecting
Notifications
under
Account settings
, you can customize the ring tone and vibrations or opt out for the
Quiet Time
feature. You can find more information
here
.
The personalized experience doesn't stop there. You can set your name, address and signature right from the mail.com app for Android by accessing the
Account settings
.
And lastly, for an
organized inbox
, you can easily create folders directly in the Mail App, change the order in which they listed and sort your incoming email.
Did you find this article helpful? We would love to hear your feedback below.
Images: 1&1/Getty Images
32 people found this article helpful.