How to view and delete your browsing history in all browser types
Shopping for Christmas presents online and want to keep your shop visits secret from your family? Don't want your browser to save information you've entered into an online form? Clearing your browser history is the solution! We show you how.
No matter what browser you use, you can clear the history in a few clicks
What is your browser history?
When you use an
internet browser
to visit a website, it keeps a record of your visit. This not only applies to an internet browser on your computer, but on mobile devices such as smartphones as well. This record of visited websites is known as your "history", "browsing history" or "browser history". The history contains the names and URLs of the sites visited, and is usually organized by date. Most browsers save this information by default because it helps users quickly find and return to pages they have visited in the past.
Why clear your browser history?
Sometimes there are reasons that you may want to delete your browser history:
Browser is slow: If you don't clear your browsing history regularly, it will log the web pages you have visited for weeks or even months. This can lead to too much information being stored over time and your browser slowing down.
Privacy: If other people have access to your computer or tablet, they can go to your browser history to see what websites you've visited recently. Clearing the history can protect your privacy, especially if you are using a public computer.
Data risk: If your computer is hacked, the hackers can gain information about you from your browsing history, like where you have online accounts. This is especially dangerous if you have any active logins.
Does private or incognito browsing save history?
Most web browsers offer an Incognito or Private browsing mode that keeps your browsing history private without you having to manually delete it. If you are browsing in this mode, once you exit all your Private or Incognito browsing windows, the browser will not save your browsing history, website cookies, or data you entered into forms while in this mode. However, even though your activity won't be logged on your device, private browsing does not keep your internet service provider (ISP) or the operator of your network – like your employer or school – from seeing where you've been. Bookmarks you save while in private or incognito mode won't be deleted when you exit that mode. Any files you download will not be visible in your browser, but they will still be saved in your computer's Download file.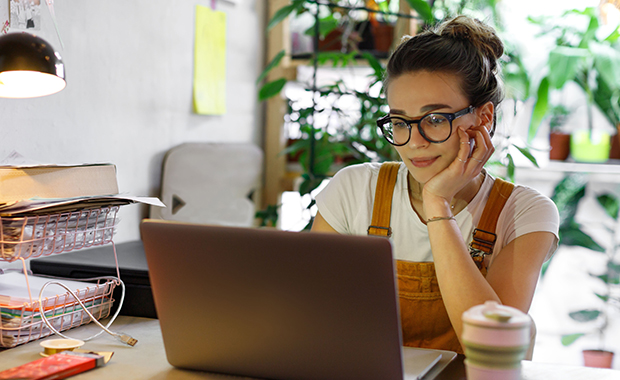 How to view and delete your history
To view or delete your browser history, head to your web browser's settings. Generally, there will be a tab or category called "History" where you can view a list of all websites you have visited, organized by date. There are often options here to clear your entire history or to delete individual sites or dates from the list. In addition, some browsers will offer a "Delete history" option under the Privacy or Security section of their settings. You should be able to choose between deleting your entire history or deleting a specific period, and there will also be options for clearing
cookies
and your
cache
as well. Since the process differs from browser to browser, we have listed the steps for specific browsers in the table below.
How to delete the browsing history in your browser:
Delete history in Google Chrome

Click the three dots in the menu bar in the top right corner.
Open History menu item
Go to Clear browser data
To clear all history, select the period Total time
Alternatively, you can select another time period, such as the last hour
Check the Browsing History box
Click Clear Data

Delete history in Mozilla Firefox

Open menu at the top right (three horizontal bars)
Click Settings > Privacy & Security
Scroll down to History and click Clear History… to open a menu
Set the time range to Everything and select Browsing & Download History
Click OK to confirm


Note: If you'd like to view your browsing and search history, in the top right menu click History > Manage history to open the Library window

Delete history in Microsoft Edge

Click on the three dots in the menu bar at the top right
Go to Settings > Privacy, search, and services
Scroll down to Clear browsing data and click Choose what to clear
Set time range to All time and select Browsing history and Download history
Click Clear now to delete your history


Note: To view your browsing history, in the top right browser menu select History, then in that window's menu select Open history page. Here you can also delete individual web pages from your browsing history.

Delete history in Opera

Go to History (clock icon) in the sidebar
Click Clear browser data
Define the time period and check the Browsing history box.
Click the Delete data button.


Note: In Opera Mini you'll find the Delete browser data option in the Settings menu

Delete history in Safari on MacBook

Click Safari in the top menu bar
Find Clear History in the expanded menu.
Alternatively, click History > Clear History and Website Data
Select the time period and confirm by clicking Clear History

Clear history on iPhone or iPad

Open your Settings
Scroll to Safari and tap to open
Scroll to Clear History and Website Data and select
Confirm by tapping Clear History and Data


Note: It is not possible to delete your browsing history without also deleting cookies

We hope you found this information useful! We look forward to your feedback below!
Images: 1&1/Shutterstock
41 people found this article helpful.