How to turn off autocorrect on your phone
Sometimes autocorrect can save us from embarrassing typos. Other times it can drive us crazy – like when it overzealously corrects the names of our friends with unusual spellings. And sometimes things go completely wrong, and we end up texting our kids that they can watch Harry Potty tonight. Luckily, if you don't like using autocorrect, it's easy to turn it off.
For those days when the autocorrect on your phone is driving you nuts, here's how to shut it down:
Go to
Settings
and tap
General
Scroll down and select Keyboard
Look for Auto-Correction under All Keyboards
To turn off autocorrect, tap the button next to Auto-Correction, turning it from green to gray
To stop automatic changes to your capitalization as well, deactivate Auto-Capitalization in the same manner
This should deactivate autocorrect in the apps you use to write emails and texts on your phone. If you find you miss autocorrect after all, simply return to the
Keyboard
settings and reverse the process.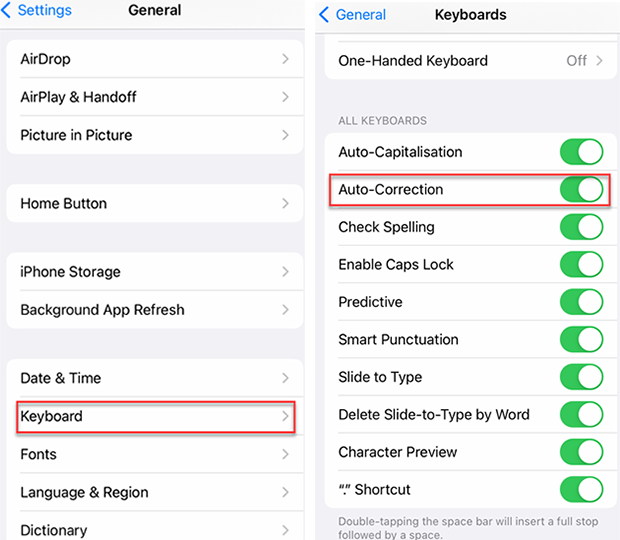 The steps for turning off autocorrect may vary on different devices. However, if you are using the Android Keyboard, you can use the following steps to deactivate it:
Go to the Settings menu of your phone or tablet
Tap Languages and input. On some phones, you may first need to tap General Management or System to see this option.
Select Android Keyboard
Select Text correction
Slide the toggle next to Auto-correction to deactivate
As you may have noted, these instructions are for the Android Keyboard. However, your device may offer other keyboards. For example, to turn off autocorrect on a Samsung Galaxy phone, go to General Management > Language and Input > On-screen keyboard > Samsung Keyboard to adjust your autocorrection and predictive typing options.
Another option on the list of your installed keyboards may be Gboard. This is the default keyboard for many apps, so if it appears on the
Virtual keyboard
list, you should deactivate autocorrection here:
Tap Gboard
Select Text correction
Scroll down to Corrections
Tap Auto-correction to deactivate it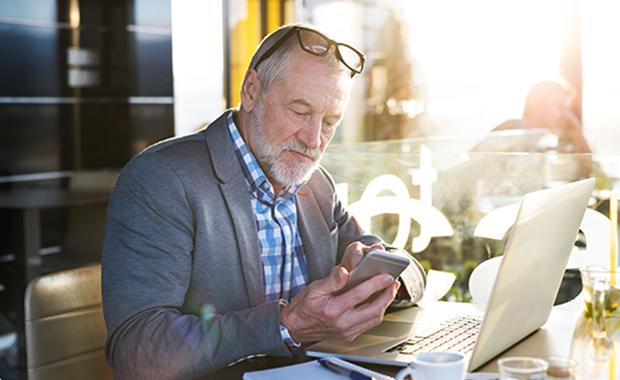 You may have problems with autocorrect because you are typing in a language other than the default language of your phone. For example, if your phone's default language is English but you want to write a message in French, autocorrect may change a phrase like "Je suis" to "Jet suit". If you add additional language keyboards, however, the autocorrect will automatically adjust to the language you are typing in – plus any special characters like "é" will be available. To add a keyboard on your iPhone, for example, go to Settings > General > Keyboards > Add New Keyboard to select the language you need. Once the keyboard has been added, you can toggle between keyboards by tapping the globe symbol that appears in the lower left corner of your virtual keyboard.
Did this post help you discover the autocorrect options on your phone? Leave us some feedback below!
Images: 1&1/GettyImages
12 people found this article helpful.