Best ways to back up a file: Hard drive, cloud & more
Think of all the things you save on your computer or phone – family photos, financial records, your CV, important papers that you've digitized… If something were to happen to the device they are stored on, they would be gone forever – unless you have stored copies of them in a separate, safe location.
This is what "file backup" is all about. So what is the best way to back up a file?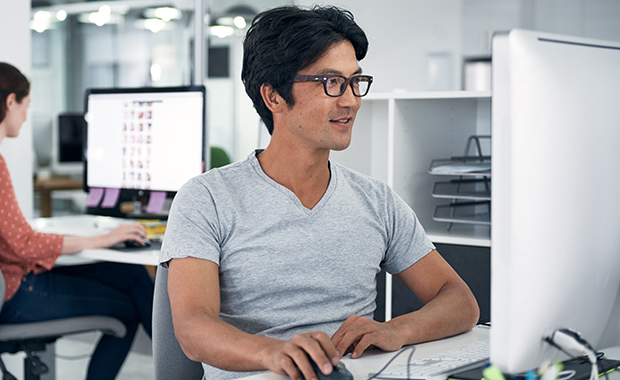 How to back up computer files
When you save a file – a photo, document, scan, etc. – on your laptop or phone, it is stored to that device's hard drive. If that device is lost, stolen, hacked or broken, these files will be gone, and many of them are irreplaceable. To protect yourself from the stress, frustration or even regret this may cause, it's important to store copies somewhere else. Here are seven popular backup options for you to consider:
The operating system of most PCs comes with integrated backup software to help you back up and restore files and applications. If you are computer-savvy you can partition your computer's hard drive or even install a second one and back up your files there. Even if you have the skills for this, you could still lose access to your backups if you are locked out of your computer or it is stolen.
With this in mind, you probably prefer to use your computer's backup utility in conjunction with an external hard drive or another networked computer. If you use a Mac computer, the built-in backup feature is called Time Machine. If you use Windows 10 or 11, the new backup and restore utility is File History, with the legacy Backup and Restore function also still available on newer devices. Just type the name of the tool into your computer's search box to locate, then open it and follow the instructions there to set up regular file backups.
Good to know:
Although the new Windows File History tool is not set up to let you do a full backup of your entire hard drive, you can still create a "system image" (a complete hard drive backup, i.e. all programs and files on your computer) using the legacy tool mentioned above. Under
Settings > Update & Security > Backup
, scroll down to
Looking for an older backup?
and click the
Go to Backup and Restore (Windows 7).
Select the
Create a system image
option and follow the steps there.
Also known as flash drives and thumb drives, USB sticks are a compact and convenient storage option you can use with any device that has a USB port to plug them in. The price of a USB stick has dropped over the years while their storage capacity has risen – nowadays you can find some with 256+ GB of space. Manual backup to a USB stick is easy – just plug it into your computer and it will appear in your file manager, where you can drag and drop your files into it. Some larger-capacity flash drives even have preinstalled programs that allow you to schedule regular automatic backups. A USB stick also has some disadvantages – although they are small and handy, their size makes them easy to lose. And without scheduled backups, you'll have to remember to copy your files regularly.
In many ways an external hard drive is a larger version of a USB stick, usually with more storage capacity. They plug into your computer with a USB or FireWire connection. Since they offer a lot of storage space, they are often used to back up the entire computer or even as a network drive. As with the USB stick, simply connect the drive to your computer, then click and drag the files you'd like to back up to the hard drive in your file manager. Now there is a copy on both your computer and the external drive. Your computer will probably allow you to schedule regular automatic backups to a connected hard drive (see above), and there is also external software that will do this job for you (sometimes even preinstalled on the external hard drive). But there is still some risk: leaving an external hard drive connected to a computer can expose it to the same dangers, so a power surge or computer virus could rob you of both your original files and your backups. This can be avoided by unplugging when you are done backing up your files and plugging it in manually each time you want to perform a backup, but then there is always the risk of forgetting.
Pro tip: 3-2-1 backup strategy

There are several different effective ways to back up a hard drive and your files. So if you have truly irreplaceable items like family photos or documents that represent months or years of work, like a college thesis, you may want to adapt what professionals call the 3-2-1 backup strategy: Make three copies of the file in question, then use two different formats to back them up (e.g. cloud and external hard drive) and keep one copy off-site to protect against physical loss e.g. theft, fire, etc.

A NAS drive is an external hard drive that you can connect to wirelessly over the internet. This has several advantages: You don't have to leave it physically plugged into your computer to schedule backups. You can automatically back up files from multiple devices in your home network, including smartphones and tablets. And you can access your backups remotely. NAS devices used to be considered pricey and difficult to set up, but as the technology has matured and become more common, they have gone down in price (models for home use start at under $200) and up in user friendliness. Think of a NAS as your own personal cloud – one where you can store between 4 and 64 terabytes (4,000 to 64,000 GB!) of data.
Speaking of the cloud, another option is to back up your files using a professional
cloud service
. This means that copies of your files are transmitted via the internet to a remote server, where they are saved and can be accessed wherever you have an internet connection. This makes it extremely easy to store, synchronize and share your files from a variety of devices. Today there are many well-known cloud providers – think Dropbox or Apple's iCloud – as well as cloud storage integrated into email accounts, like the
mail.com Cloud
. A certain amount of storage space is usually free, and although data breaches occasionally make the headlines, cloud storage from a reputable provider is a very secure option. The main disadvantage that some people see in cloud file backup is that an internet connection is required for access.
This might not be your idea of file backup, but hear us out. A print of your favorite wedding photo or a printout of your lease will survive power outages, computer viruses, and technology becoming obsolete. Think of the floppy disks used to store data in the 1990s – even though the data on an old disk is probably still intact, you would be hard pressed to find a device that allows you to access it. And unfortunately, there is no 100% guarantee that any of the options listed above will keep your files for ever safe and accessible. So while you obviously can't print out every file on your computer, consider making small photo album of your daughter's first birthday, printing a copy of that novel you've been working on, and keeping a hard copy of your important personal records. As mentioned above in the
3-2-1 backup strategy
, you may even want to keep the hard copy of such documents, e.g. your birth certificate or Social Security card, in an offsite location like a safety deposit box to protect against loss by theft or in a natural disaster.
As a lot of you know, social media platforms are a common place to keep photos and videos. Posting pictures to social media is a great way to share them, and, like files stored in the cloud, you can access them wherever you have an internet connection. If you ever have lost a lot of your photos along with your phone, you probably can remember the sense of relief when you realized some of them were still in your Instagram account! However, unlike other online storage options, the images here are usually saved in low resolution. A more serious concern is data privacy and digital rights: Depending on the platform and your privacy settings, the social media company may "own" your photos or they may be visible beyond your circle of friends and family. As always, take some time to familiarize yourself with your options. You may find that the cons of relying on social media for photo backup outweigh the convenience.
We hope this article helped you find the form of file backup that fits you! Don't forget, World Backup Day is on March 31 – so why not mark the occasion by making a backup of your most important files?
This article first appeared on Aug. 8, 2022 and was updated on March 29, 2023.
Images: 1&1/Getty Images
1,628 people found this article helpful.