The best password managers
Why use a password manager? It can be hard to come up with and remember unique and secure passwords for all the websites we use nowadays. But as soon as we get lazy – using the same password on multiple sites or a weak password like Password123 – we leave our data vulnerable to hackers and other cyber criminals.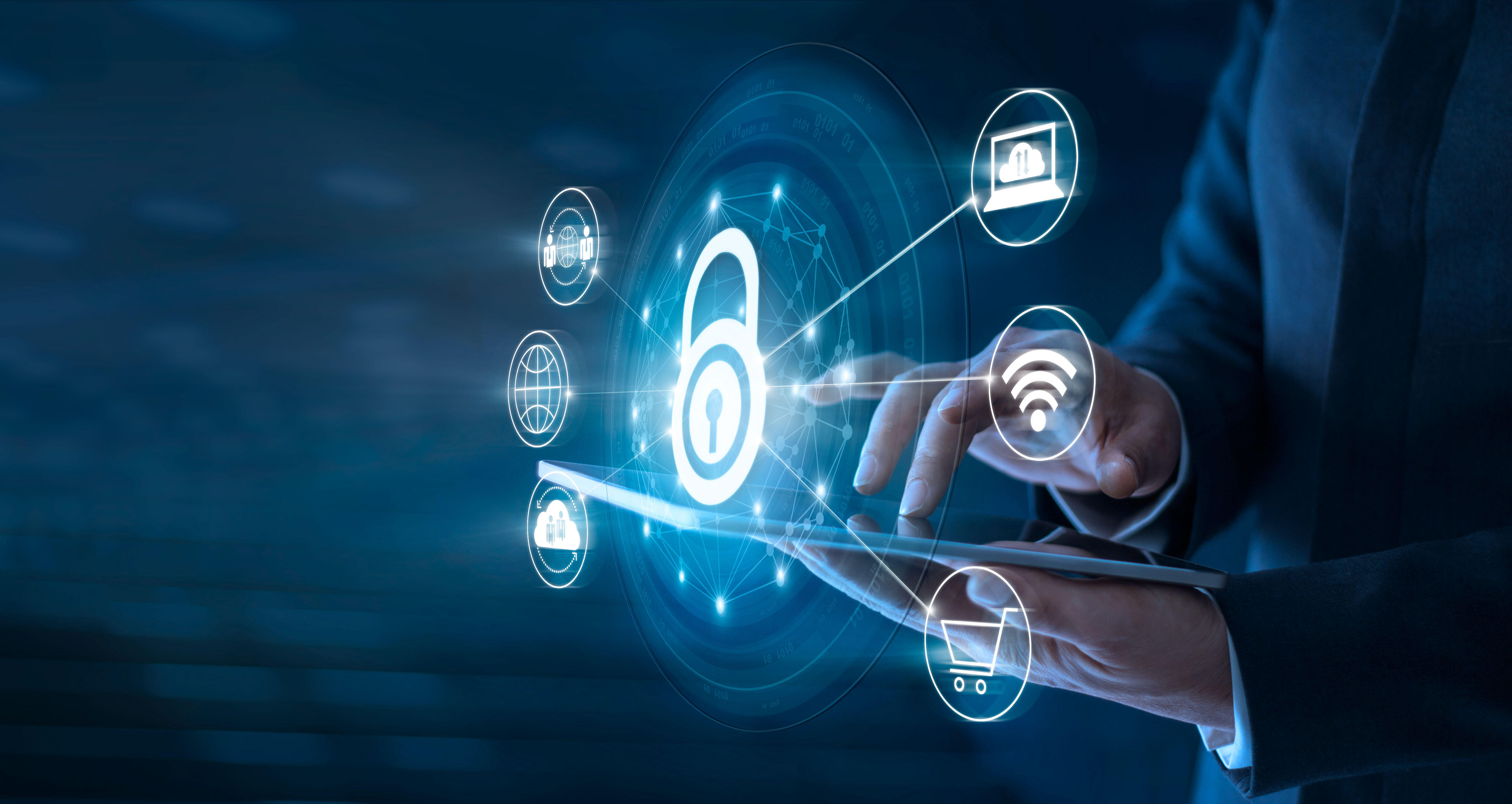 One solution is to use a password manager.

What does a password manager do? It uses extremely strong encryption to protect all of your passwords on your device and its servers. A password manager not only generates secure passwords for you, but keeps them stored and updated in a virtual "vault". To use a password saved in this password keeper, you enter a master password. The benefit is clear – you only have to remember one secure password instead of dozens. Some password managers even let you access your saved passwords using fingerprint or facial recognition. Syncing your passwords across all your devices is also possible, although it is usually only offered as a paid feature.
Best password managers
A password manager is an important and easy first step in boosting your online security. There are a lot of good paid and free password mangers out there, and it can be hard to know which to choose. To help you get started, mail.com has curated a list of five password managers that have been widely recommended:
1Password
LastPass
Bitwarden
Dashlane
Keeper
Best free password managers
The pricing models of these highly recommended password managers vary: The only one that offers an almost unlimited free option is the open-source Bitwarden. However LastPass, Dashlane and Keeper offer a lot of excellent features in their basic free versions, with paid upgrades offered to users who would like to unlock more features. 1 password, which is known for its strong encryption and user-friendly interface, does not offer a free version – after a 14-day free trial, users can select between several pricing plans and versions.
Product
Pricing
Pros
Cons
1Password
Starting at $35.88/year after 14-day free trial
1Password is widely recommended for its user-friendly interface, excellent organizational tools and practical Travel Mode. Strong encryption for local and cloud password storage.
No scaled-down free version is offered.
LastPass
Free version for either mobile or desktop

Paid packages from $36/year
LastPass is a favorite due to its extensive two-factor-authentication options and consistent design throughout the platform. Popular tools include secure sharing and a password strength report.
As of March 2021, users have to choose between using the mobile or desktop version for free – syncing passwords between different types of devices is now a paid feature.
Bitwarden
Free; for $10 a year, you can add 1GB of encrypted file storage, among other extras
Bitwarden is open-source and very secure. It offers inexpensive premium pricing, and the virtually unlimited free version synchronizes passwords with all your devices.
Although it is often mentioned as a LastPass alternative, the no-frills interface is not always intuitive to use, causing occasional difficulties for beginning users. Form-filling functionality is also limited on mobile apps.
Dashlane
Limited free version (50 passwords on one device)

Premium from $60/year
Dashlane has won praise for its intuitive interface across all platforms with cross-platform syncing. Not only does it offer secure password sharing, but it retains full history of your passwords and files.
The free version of Dashlane limits user to one device, which means no free password syncing. Unfortunately, the paid version is more expensive than comparable competitors. Many reviews also complain that the web form-filling function is limited.
Keeper
Limited free version (unlimited passwords on one device)

Paid packages from $35/year
Very strong security paired with a streamlined look. Keeper has received solid reviews across the board for its apps, browser extensions and web interface.
No cross-device syncing in the free version. Doesn't autofill personal information, a feature offered by most other password managers.
How to choose a password manager
The top five features to look for in a password manager:
End-to-end encryption
Random password generator
Audited by an independent third party
Supports the operating system(s) you use
Supports extension(s) for your internet browser(s) of choice
When choosing a password manager, you should also consider what features will make it most convenient for you to use. For example, do you want it to save your personal details like credit-card numbers and quickly fill in online forms for you? Would you prefer having your passwords stored locally on your device or in the cloud, i.e. on the password manager's secure server, to allow for easier syncing between your devices? A good password manager will send out security alerts about data breaches and notify you about weak or reused passwords. It will also allow for the sharing of passwords between family members or other trusted friends.
Are password managers safe?
You may be wondering why you need a stand-alone password manager when most web browsers will suggest strong passwords and remember them for you. However, internet browsers are simply not that secure: anyone who uses your computer could steal your passwords, and there is malware that allows hackers to gain access quite easily. Plus you won't always have access to your passwords on all devices. The password managers listed above use extremely strong encryption, undergo regular third-party audits, and are transparent about their data protection. In other words, a password manager is a much more secure option than storing your password in a browser or reusing the same password on multiple websites.
Before you go sign up for a password manager, please leave us some feedback below!
Images: 1&1/Shutterstock
30 people found this article helpful.