How to deactivate or delete your Facebook account
I don't know about you, but I know when Facebook first came out, I immediately made an account to take part in the newest internet social phenomenon. I guess one could say I was so excited that I made an account for which I would soon forget the password. Who knew, right? Well, that old profile is still on Facebook, can be found, and I want to delete it.
Are you like me wondering: Can you delete a Facebook account? Do you have an old Facebook account you want to delete but you don't know the password? No worries, we are in this together! Let's get that old account deleted (or at least deactivated).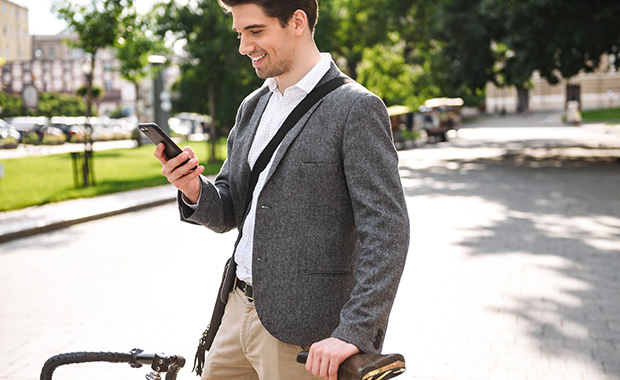 You could be deleting a Facebook account for many different reasons. But one important factor to keep in mind is that once you delete your Facebook account it can no longer be recovered. Once the account is deleted it is completely deleted from the database. Permanently deleting your Facebook account means also deleting the photos, posts, and videos associated with it. Did you create a page for your dog to share cute pics with the world? In case you are also controlling a page on Facebook through that old profile and want to keep that page going, you would have to transfer ownership of the page you want keep to another Facebook account before deleting your account. In other words, you'll want to think this through carefully before you hit that final Delete button.
Once you've made up your mind to delete the account, follow these steps in the Facebook App on iPhone or Android to delete with ease.
Log in to the Facebook profile and select Menu at the bottom right-hand corner
Tap Settings & Privacy and then Settings
Under the Account heading, tap on Personal and Account Information
Select Account Ownership and Control
Tap Deactivation and Deletion
Tap Delete account, and then Continue to Account Deletion
Deactivating a Facebook account is another option if you are not 100% sold on getting rid of that old Facebook account forever. When deactivating a Facebook account, you're basically telling Facebook that you are taking a break and might want to access this account later. Deactivating is a good route if you are doing a 30-day social media cleanse, want some time to think about deleting the account, or just need a break. If you deactivate your account, you can gain access to it again whenever you're ready by simply logging back in.
How to deactivate your Facebook account: Facebook app iPhone/Android
Log in to the Facebook profile and select Menu at the bottom right-hand corner
Tap Settings & Privacy and then Settings
Under the Account heading, tap on Personal and Account Information
Select Account Ownership and Control
Tap Deactivation and Deletion
Tap Deactivate Account and then Continue to deactivation
No password? No problem. Facebook has many features you can use to gain access to your account that is so old that the password could literally be "password123." Even though we are a secure email provider, and we take
password security
seriously, we won't judge you for those past fails with your password. I mean, come on, it was 2009 – who didn't use a poorly secure password? Luckily, we know better now, but you can't log in because you can't remember what you though was cool enough to be the password way back then. However, as we always say, you have options.
Password Recovery
Try to recover the password by searching for your account with the email or phone number used to set up the account or the name of the profile.
Once you have found the correct account, you'll be able to send a code to the phone number or email address associated with the account. If you are unsure which email address it is, Facebook will show you a redacted version (e.g. m******j@mail.com)
We hope you were able to log in that way, because the other options are not as promising.
Trusted Friends Feature
Gaining access to your account with the Facebook Trusted Friends feature can be a bit tricky because it is a newer feature that you would have had to enable when you had access to the account.
If you're confident in your younger self or just want to check it out for the heck of it, the feature works by requesting reset codes from three to five trusted friends that you chose through Facebook when the feature was activated.
You would contact these friends, provide them with the URL from Facebook and then get the reset codes from them. If you're unable to reach one of your trusted friends, then unfortunately you won't be gaining access with this method.
Report your old account as a fake
You're not 100% out of luck if the other recovery features don't work. Maybe you just
really
want to delete that old account. You can do that by reporting it as a fake. This is a fast-track option on how to delete an old Facebook account, especially when you don't have the password. Reporting your old account is done in three steps:
Go to the profile of your old account
Select the three dots on the bottom right of the cover photo and click "Give feedback or report this profile"
Click "pretending to be someone," and then click "Me"
Pro tip: Facebook and old email addresses
As you can see, it is hard to delete – or pretty much do anything with – a Facebook account if you no longer have access to the email address associated with your profile. So if you ever decide to change or delete your email address, be sure to change the email address in your Facebook settings BEFORE you terminate the old email account – otherwise you won't be able to receive any automatic emails Facebook sends to your old address asking you to confirm changes like account deletion. Alternatively, if you want to keep that old email address associated with your Facebook account, be sure to
keep the email account active
by logging into it regularly.
Whew! You finally deleted that account but now you're regretting it and singing "Baby come back, you can blame it all on me." We get it! Sometimes we don't know what we've got till it's gone. Luckily for us, there is an option to recover your deleted Facebook account. I know what you're thinking: "But I thought I didn't have a chance to get it back!" Well, if you realize you want your account back within 30 days of deleting it, you have a fighting chance. There is no opportunity to recover your deleted account if it has longer, because after the 30-day "change your mind" period, all your information on that Facebook account will be permanently deleted. Here are the steps to cancel your account deletion.
Log into your Facebook account within 30 days of deleting it.
Click, Cancel Deletion
See, now you have options. You can recover access to your old account. You can deactivate your account to come back to it later, you can delete your account to come back to it never… or within 30 days if you want to cancel deletion. You also have super cool skills you can share with the folks you meet. You can delete a Facebook account on iPhone or Android from the convenience of your Facebook app. If those are not super cool tricks, then we don't know what is!
Now go on and delete that account... or don't. But before you do, we would love to hear your feedback on this article about the book of faces.
99 people found this article helpful.