Your Organizer: Set up email reminders, appointments and invites
Your Organizer, the online calendar in your mail.com account, is the perfect tool for scheduling all the events in your life, big or small. Accessible and in sync anywhere you log in to your email – laptop, tablet or smartphone – your online planner not only lets you send invites to appointments, but also add reminders for yourself and other participants. Learn how to set reminders today and never miss out on another event!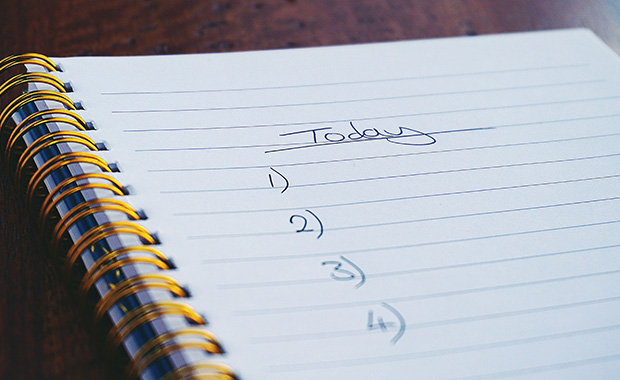 The mail.com online calendar doesn't just help you manage all the events in your busy life, but it makes it easy to invite and remind others in your professional or personal circles. Imagine you are planning a meeting of your book club. Simply go to your calendar by clicking the
Organizer
tab at the top of your inbox, then
Add new appointment
in the upper left corner: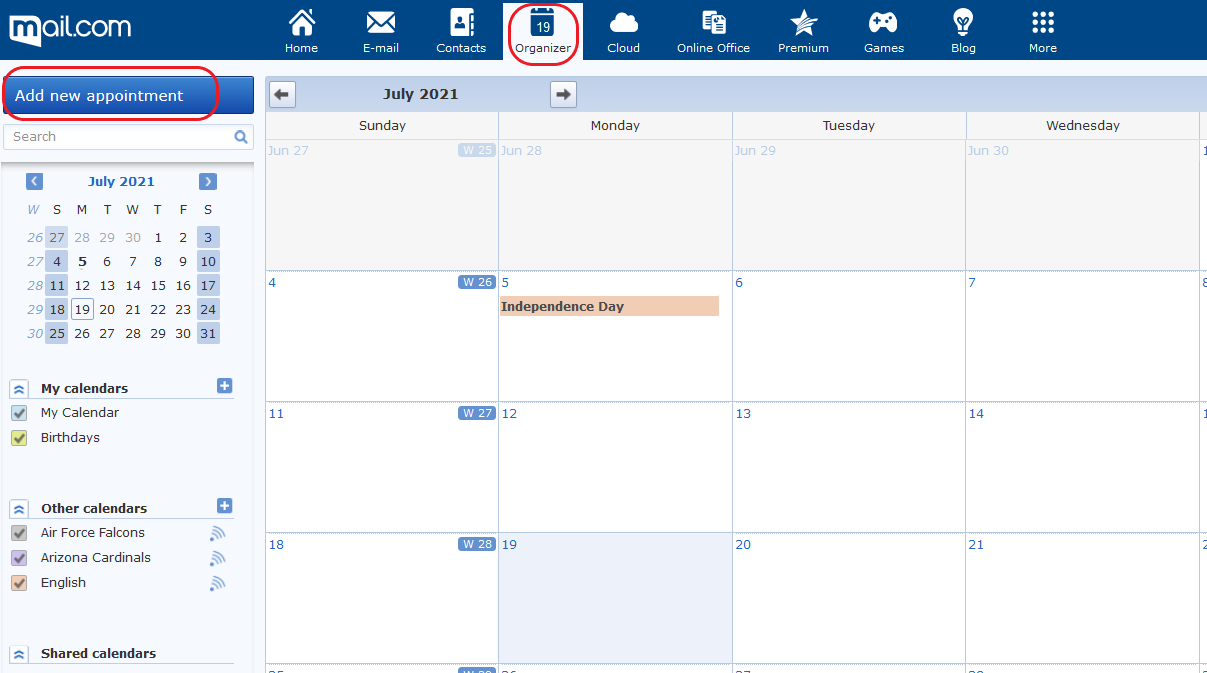 This opens up a dialog box where you can enter in the time, date, and location of your book club meeting. Once you have done so, you can click
Appointment details
to expand options to invite participants, set reminders – and if your book club meets once a week or month, make it a recurring event: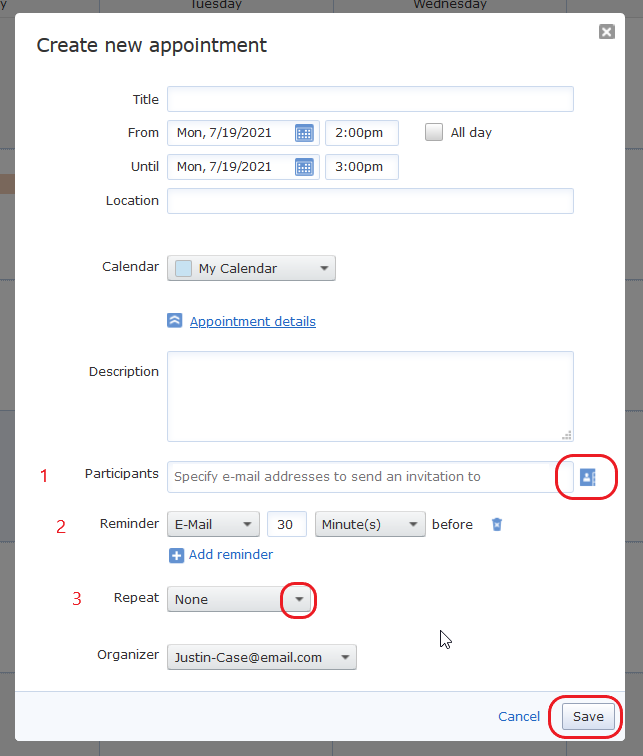 Add participants: Start typing the email addresses of your book club members here. If you have emailed them recently, the program will automatically suggest their addresses as you type. You can also click the address book icon to the right and add saved addresses from your Contacts. If you have already saved your book club members as a group in your address book, simply select the group name and all members will be invited.
Set reminders: Click + Add reminder to remind yourself and the other book club members about the date. Your default reminder setting (see below) will automatically appear, but you can choose a different time or method if you prefer. You can even set up multiple reminders for the same event – say one week before the meeting, and then again one hour before. Just click + Add reminder again to schedule another one.
Recurring events: Say your book club meets at your place once a month. Click the drop-down menu next to Repeat and then Monthly, and your book club will be scheduled in your Organizer on the same date of each month. Once you have selected an interval, you can also set an end date for the recurring appointments, or schedule them to repeat indefinitely.
Once you have set up everything just the way you want it for your bookclub meeting, make sure you hit
Save
in the lower right corner. This will add the appointment to your Organizer, send out the invites, and make sure you receive your reminders. When your book club members receive their invitations, they can click
Accept
,
Tentatively Accept
, or
Decline
and you will be notified about who is planning to attend. So you'll be sure to have enough chairs and snacks!
If you don't like receiving reminders – or want a back-up plan so you really don't forget anything – you also have the option of receiving a daily email with an overview of that day's schedule. Simply go to your
Organizer settings
: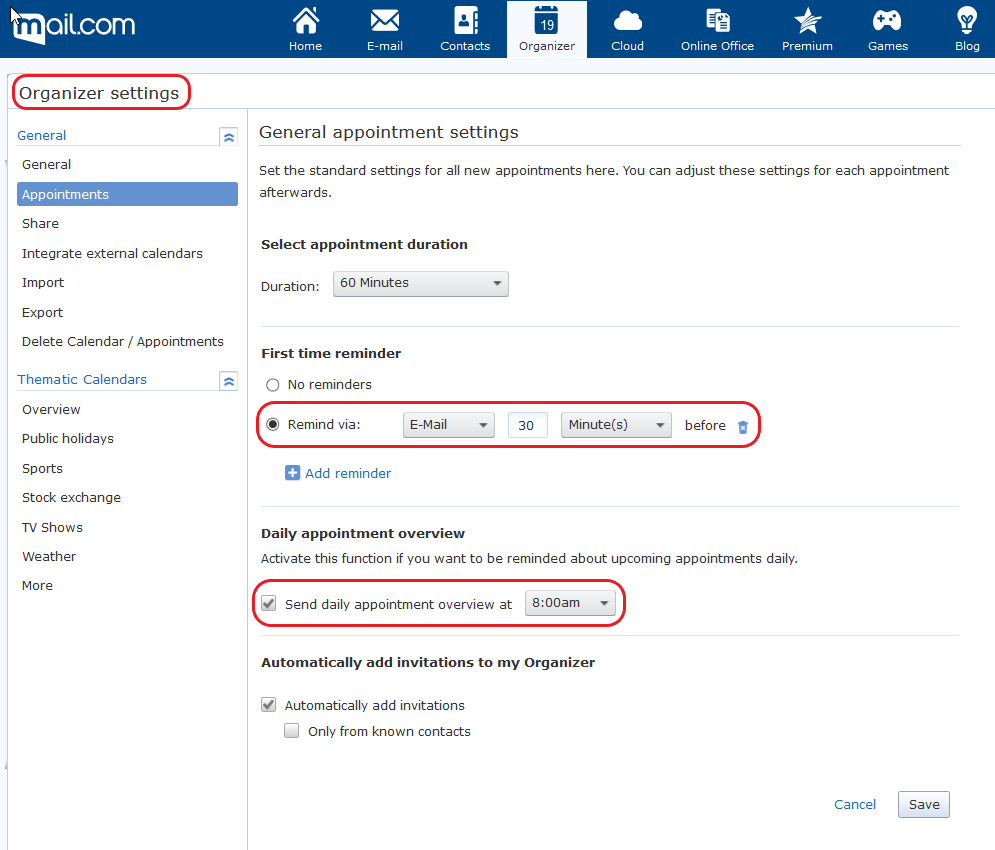 Just check the box next to
Send daily appointment overview at
and select the time you'd like to receive your schedule. You'll receive a daily email with each day's appointments as long as this feature is activated. While you're here, you can also check your default settings for appointments and, as mentioned above, reminders. However, this is just your default preference – you can customize appointments and reminders on an individual basis.
Would you like more information about what the mail.com Organizer can do?
Then check out this page for additional details:
Organizer: Our online calendar
We hope you found this information useful! Before you start inviting people to your next party, give us your feedback below!
Images: 1&1/Pexels
17 people found this article helpful.