Black History Month: mail.com salutes African American computing pioneers
February is Black History Month! Since it was officially inaugurated across the United States by President Gerald Ford, Black History Month has been an important occasion for celebrating Black heritage and contributions in many different sectors.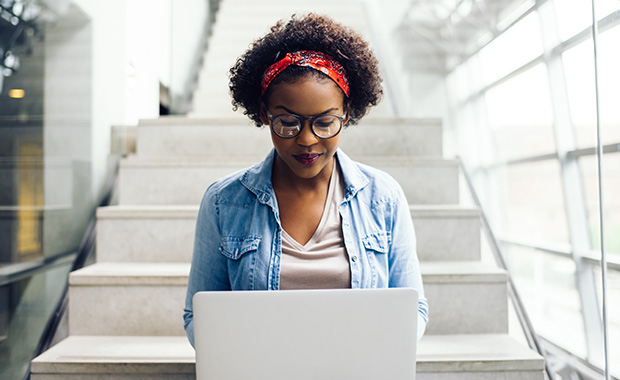 Today, join mail.com in saluting three Black trailblazers in the field of technology.
Roy Clay, Sr. (b. 1929)
"I implore people looking at young men like Michael Brown or Trayvon Martin or Oscar Grant on the street or — as a candidate for cutting edge jobs or entrepreneurship — to see them as a potential Roy Clay."
Known as the "Godfather of Silicon Valley" today, Roy Clay, Sr. grew up in a home with no electricity and struggled to be hired by engineering firms despite his degree in mathematics. One well-known story has him being rejected by a company that claimed it had "no jobs for professional Negros." As many Americans before him, Clay moved west to California to pursue his dreams and found a job with Lawrence Livermore National Laboratory. His work there attracted the attention of David Packard of Hewlett-Packard (HP), who offered Clay a position in his company. Clay became the first Black man to work in Silicon Valley, spearheading the team that developed the
HP 2116A
minicomputer (which was far from "mini" by today's standards!) in 1966. This work served as the basis for future generations of HP's desktop computers. In addition to entering politics as a city council member in Palo Alto, Clay went on to found his own company, ROD-L Electronics, which makes equipment to test the electrical safety of computers. Besides entrepreneurial aims, Clay was motivated by a desire to help Black men advance in the field of computing.
Evelyn Boyd Granville (b. 1924)
"We accepted education as the means to rise above the limitations that a prejudiced society endeavored to place upon us."
Evelyn Boyd Granville was one of the first African American women to receive a doctoral degree in mathematics. Having attended school in Washington D.C., where her favorite subject was math, she originally planned to follow in the footsteps of the Black women who were her teachers. However, after studying mathematics, theoretical physics and astronomy at Smith College, she was accepted to Yale University to pursue a Ph.D. in mathematics. After completing this degree she had opportunities to teach in a college setting, but found it too restrictive as a Black woman. Instead she returned to D.C. and took up a post at the National Bureau of Standards in the early 1950s, performing mathematical analyses related to the development of missile fuses. It was in this job that she was initially exposed to electronic computers – most early computer programmers were mathematicians. She was so fascinated that she soon moved to a job with IBM, writing computer programs for the
IBM 650
, the first mass produced computer in the world. As the US space program developed, Granville also worked on projects for NASA and Space Technology Laboratories. But she never lost her interest in education. While living in Los Angeles in the late 1960s, she found time to teach elementary school mathematics for a few hours a week, before moving on to academic teaching posts in California and Texas in the 1970s and 1980s. Granville retired in 1997.
Katherine Johnson (1918-2020)
"If you want to know the answer to something, you have to ask a question. Always remember that there's no such thing as a dumb question except if it goes unasked."
Those of you who have not seen the 2016 film
Hidden Figures
might be surprised to learn that "computer" used to be a job description – before machines were available to do complex computations and calculations, humans (usually women) performed them using pencils, slide rules and graph paper. One such "human computer" was Katherine Johnson, a physicist and mathematician who started working in a computing section at the National Advisory Committee for Aeronautics (NACA) in her mid-thirties after many years as a teacher. Just a few weeks after starting this new job in 1953, Johnson started working on the analysis of data from test flights. As the decade drew to a close and NACA became NASA, Johnson did trajectory analysis for the first US manned spaceflight, Freedom 7, in 1961. And even when electronic calculating machines – early IBM computers – were brought in to do the job of the human computers, they were initially prone to glitches and blackouts. This made astronauts wary of trusting the machines with their lives – astronaut John Glenn famously asked for Johnson to check the equations for his 1962 Mercury mission in which he became the first American to successfully orbit Earth. Johnson went on to work on the Apollo Lunar landing program and Space Shuttle program, retiring from NASA in 1986. You can read an excerpt of Johnson's 2019 biography
here
.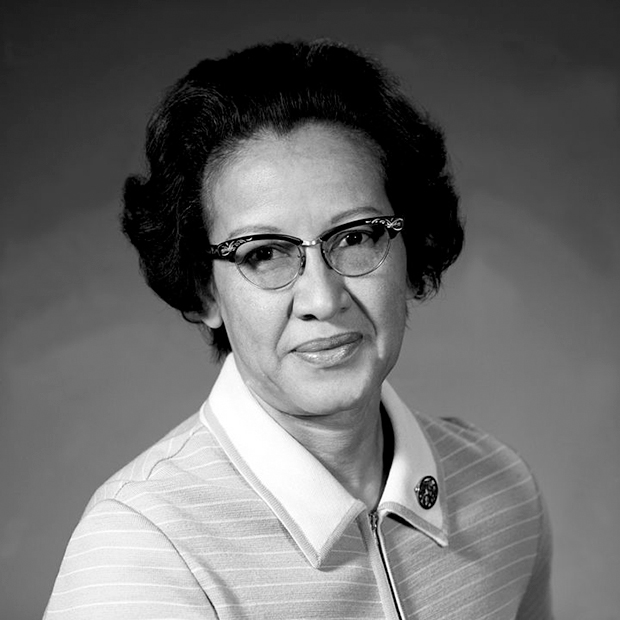 We hope you find these three stories as inspiring as we do! Why not leave us some feedback below?
Images: 1&1/Getty Images / NASA (public domain)
21 people found this article helpful.