Pet names & family birthdays: Popular passwords in different countries
Would you use your pet's name as a password? This is a popular option in the UK. Or your wife's birthday? Then you might be German! A mail.com survey sheds light on password trends in several different countries.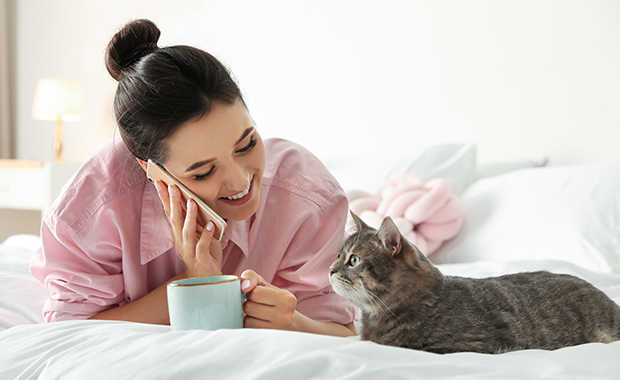 Philadelphia, September 6, 2022.
In the United Kingdom, the first thing that comes to mind when Internet users think of a password is the name of their pet (10 percent). It is therefore very likely that you will come across British passwords with "Teddy", "Bella" or "Roxy". Birth dates of family members, partners or friends are the most important source of internet passwords for Germans, but also for Austrians and the French. In Austria, twelve percent of the population use the birth data of those close to them for passwords; in France it is 13 percent and in Germany 16 percent. These are the results of a representative survey by
mail.com
.
Celebrating children's or partners' nicknames in login data, on the other hand, is again particularly popular in Germany: here, more than one in ten (11 percent) use them for their internet passwords. The British are much more discreet about using nicknames of those close to them, at two percent, and the proportion is also much lower in Austria at five percent and in France at four percent.
Passwords
containing personal information such as date of birth or names of family members are a serious security risk. Criminals can specifically spy for such data on social media platforms or via other means in order to then break into the e-mail or online shopping accounts of those affected. German users are surprisingly careless: only 43 percent avoid personal information in their passwords. In Austria, this proportion is 48 percent. The British, on the other hand, do better: There, the majority (54 percent) do not use personal details in their passwords. More than half (51 percent) of the French are also much more careful about the composition of their passwords than the Germans.
"Identity theft is a real nightmare for many Internet users. Special attention should be paid to one's email account, because this is how you log into most services and how you reset passwords. In addition to a strong, unique password for each service, you should also activate two-factor authentication," says Jan Oetjen, CEO of mail.com.
If
two-factor authentication
(2FA) is activated, the current password alone is not sufficient to log into the Internet account. In addition, another authentication factor must be specified when logging in, to which only the account holder can have access. In most cases, the second factor is a unique numerical code that is received by SMS or generated in a smartphone app, for example.
###
Methodology:
The data used is based on surveys conducted by the market research company Bilendi & respondi (data for Germany) and by YouGov Deutschland GmbH (data for Austria, France and the UK). Survey period: February 2022 (Germany) and May 2022 (Austria, France, UK). A total of 1,000 people in Germany, 1,051 people in Austria, 1,005 people in France and 2,118 people in the UK were surveyed. The results were weighted and are representative of the respective population aged 18 and over.
About mail.com
mail.com is one of the top free email portals in the United States, with its data center located in Lenexa, Kansas. The company offers its consumer and business users an unparalleled selection of more than 200 supplier-neutral email addresses related to a broad variety of topics like business, geographic location and personal interests. mail.com also provides online office solutions and cloud applications. Options such as mobile apps, browser add-ons and mail collector make it easy for users to access and manage their email accounts. With state-of-the-art internet security and careful adherence to customer privacy requirements, mail.com strives for optimum performance. mail.com is a member of the listed United Internet AG, Europe's leading internet specialist.
Learn more about mail.com products and features.
Learn more about the United Internet Group.
Image: 1&1/Shutterstock
41 people found this article helpful.