Cloud Welcome Tour: Easy instructions for your 2 GB free storage
Ever feel like you'd like to try out cloud storage, but you're not sure how to get started? Never fear, ­ mail.com makes it easy – with 2 GB of free online storage right in your mailbox. And now we've added easy-to-follow instructions to help you upload and share photos and documents from your computer and smartphone.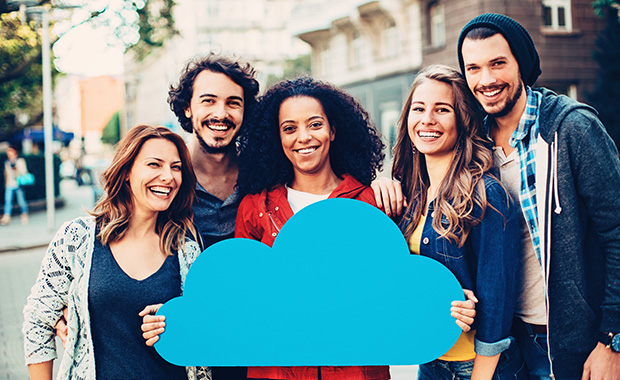 The
mail.com Cloud
is integrated with your mail.com inbox in the web browser and the
mail.com mobile apps
for iOS and Android. So in just a few clicks, you can use our Cloud to open, save, email or share files. Whenever and wherever you need your photos or documents, they are there for you in your mail.com Cloud. Which makes this a great place to back up your data.
New: Cloud Welcome Tour
And now to get you started using our Cloud, we've compiled the most important information you need in one location. Not only does our welcome tour link to detailed explainers that show you the basic functions of the mail.com Cloud, but we've also added a cheat sheet in the form of a PDF that you can download and/or print. Just go to the bottom of the left navigation menu and click the question-mark symbol to get started.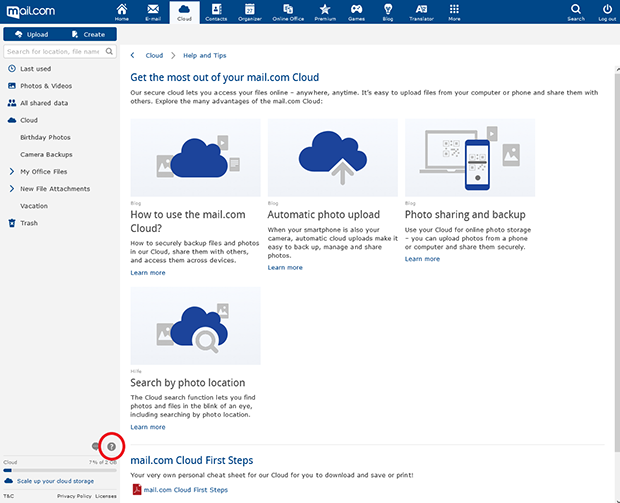 Still learning your way around your mail.com Cloud? We've also added some helpful prompts to help you get things done. To find answers to the question "What do you want to do?" simply click "Show suggestions." Next, click on the desired action and a helpful prompt will appear at the bottom of the screen.

If you need more help with the mail.com Cloud, you can also visit our Help Center for more detailed information about the mail.com Cloud.
And if you still don't have a mail.com account, you can
create your free email address here
.
Images: 1&1/Shutterstock
25 people found this article helpful.