Leaving Twitter: How to deactivate a Twitter account and archive data
Have you thought about deactivating your Twitter account? No matter if you are sure you want to leave Twitter, want to delete that old Twitter account you never use, or are just curious about your options – including how to archive your data – we have put together a handy explainer to help you make this important decision.
So, we aren't going to pretend like we haven't all seen the excitement about the infamous application that "tweets" when you get a notification. According to
The Guardian
, there are predictions that Twitter will lose 32 million users over the next two years due to multiple reasons, with the recent shift in user numbers attributed to Elon Musk's takeover of Twitter. In the beginning many users were excited and optimistic about what he would improve about the social media platform, but now there seems to be some disappointment. Large numbers of celebrities and everyday users have decided to leave and deactivate their accounts. So how does that work?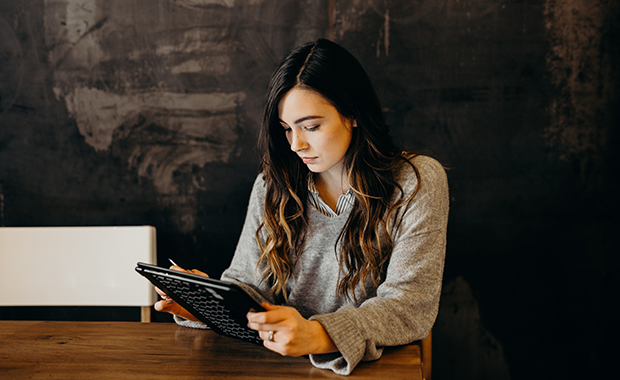 What happens when I deactivate Twitter?
Contrary to popular belief, deactivating a Twitter account is quite like
deactivating a Facebook account
but still a bit different. Deactivating your Twitter account will place your profile data (tweets included) in a queue to be permanently deleted. This queue will permanently delete all your data after 30 days. It will be as if it never existed. When you deactivate your Twitter account, your profile will not be accessible by other users. If someone decides to take a peek at your profile, the page will say that the 'account is no longer available.' However, your name could still show up in the search bar until your account is fully deleted after 30 days.
Deactivating your account means your Twitter is gone. By gone we mean really gone: it will no longer show up in the following lists of other users, your direct messages will disappear, and your posts will disappear from the user feeds. If your tweets were retweeted (because you're a Twitter genius), liked, or shared, consider it a magic trick because they will also disappear. If you plan on receiving any DMs (direct messages), you won't, because other users are not able to send any DMs to a deactivated Twitter account.
How to deactivate a Twitter account
Open twitter.com or the Twitter app and log into your account
Tap or click on the navigation menu -> select 'more'
Go to 'settings and privacy'
Click or tap on 'account' or 'your account'
Select 'deactivate your account'
Confirm your deactivation by selecting 'deactivate' at the bottom of the page.
Confirm your password and select 'deactivate'
You are then signed out of your account. To permanently delete your account, simply don't try to sign back in
Twitter, I'm coming back for you!
If you think you might want to return to your Twitter account someday when Twitter is no longer Elon Musk's or if you miss your account more than you expected, you've got 30 days to get it back. To make sure you don't forget, you can
set up a reminder
in your mail.com Organizer so you don't miss the 30-day reactivation window. Reactivating your Twitter account is as simple as logging in, literally.
Go to twitter.com/login in your web browser or open your Twitter app for IOS or Android.
Enter your email address associated with the account and your password.
Before you're officially able to sign in and go back to your account, a notice will appear on the screen asking you to confirm that you are reactivating your account.
By choosing 'reactivate' you will be brought to your Twitter Home timeline.
Reminder: It may take a while to fully recover tweets, likes, followers, etc.
Deactivating a Twitter account you don't have access to
Maybe you've been reading this article and suddenly remember that you have an old Twitter account that is still active that you do not use. You've seen what all the hubbub is about, and you want to delete your account too? Your secure email provider has your back even if you don't remember your credentials.
Type in https://twitter.com/account/begin_password_reset in your web browser. This website is for password reset. You will be prompted to find your Twitter account.
Enter your email address associated with the account, your username (if you remember it), or your phone number (if you still have access to the phone)
Once your account is found, you can choose a recovery method. If a phone number and your email address was connected to your account, you have the choice of sending a recovery code either your phone or the email address. If this works for you, you're in luck. You can then receive the code and type it into the field and boom! Here comes your account access. To continue with your quest to leave Twitter, you can simply follow the steps for deactivating your Twitter account listed above.
If step 3 did not gain you access to your account don't worry, there are other ways!
If you do not have access to any of the recovery methods listed, you can click 'don't have access to these.' You will then be taken to a form that can help you regain access to your account.
In the form, you have many options to choose from, but for our purpose of leaving Twitter, you would select 'I'd like to deactivate or close my account.'
Next, choose 'I don't have access to the email address or mobile number'
Complete the form by providing the requested details that will help Twitter grant you access to your account: Make sure to give your current email address so that you can ensure you'll be receiving the necessary emails regarding your account access.Describe your problem to Twitter in the designated field to let them know why you can no longer access your old email address or phone number.
Select 'submit' once the form is complete.
Twitter will review your form and they will reach out and let you know of any additional steps or proof of ID needed.
When the process is complete, you will have access to your account again and can continue to deactivate your account with the steps above.
Pro tip: Keep your contact email address up to date in your social media accounts!

If you ever switch or delete your email address or cell phone number, before you pull the plug take a moment to reflect on where you might have saved that address and/or number in your account recovery options, like social media accounts, online shopping platforms – or certain "microblogging" apps. Then make sure to update those settings BEFORE you terminate the old email account or number. Otherwise, as you can see above, you may have issues accessing, changing, or deactivating those accounts or services at a future date.

But what about my tweets? What about my data?
As we said before, your data will not be visible to other users once you planned your leave from Twitter and your account is deactivated. After 30 days of having a deactivated account, your data will be automatically deleted. But if you want to hold onto your life's work of having the best tweets, you can download an archive of your Twitter data. Just open twitter.com or the Twitter app and log into your account, then follow these steps:
How to download your Twitter data
Tap or click on the navigation menu and select 'more'
Go to 'settings and privacy'
Click or tap on 'account' or 'your account'
Select 'download an archive of your data' (you will then be prompted to type in your password)
Verify your identity by clicking 'send code' to your email address or phone number associated with the account.
Enter the code you received from your inbox or phone
Now your identity is confirmed, click 'request data'
When your download is ready, you'll receive an email or a push notification if you're downloading your archive from the app.
In the Twitter app: In your 'settings,' select the 'download data' button that is located under the 'download data' section.'
In your email: once you have the email click the 'download' button while you're logged in to your twitter account. A zip file of your Twitter archive will be downloaded.
Good to know: After the 30-day deactivation window, you will no longer have the opportunity to download an archive of your Twitter data. (This is where that mail.com Organizer reminder really comes in handy.)
As the old saying goes, "the ball is in your court." That means you can decide once and for all if you want to leave Twitter or simply take a 30-day break until things are back to your liking. No matter which option you choose, you still can download an archive of your Twitter data as long as it is before the end of your 30-day window.
Found this article interesting or relatable? We'd love to hear from you. Feel free to leave your feedback below.
Images: 1&1/Pexels
92 people found this article helpful.