Search the web with mail.com
Did you know that you can use mail.com to search the web? Whether from your email inbox or your web browser, we offer a powerful search engine with settings that let you finetune your search results. And now we've integrated a secure translation widget so you can get results no matter what language(s) you speak.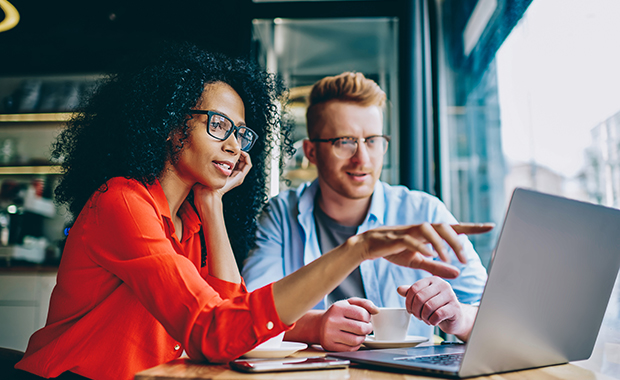 mail.com offers you a
web search tool right in your inbox
. This means that if you are working on an email, your search results are still just a click away. Our web search is also available even if you are not logged in to your email account, however. You'll also find a search bar at the top of our
homepage
. You can either type in a search term here, which will open a new page with your search results, or click the search icon to open our dedicated
internet search page
.
Once you have entered your search term in our web search, there are intuitive options for customizing your search settings. You can choose between
Web
and
Video
for text or video results. Click
Search filters
and dropdown menus will appear to let you limit your search results by language, location and date.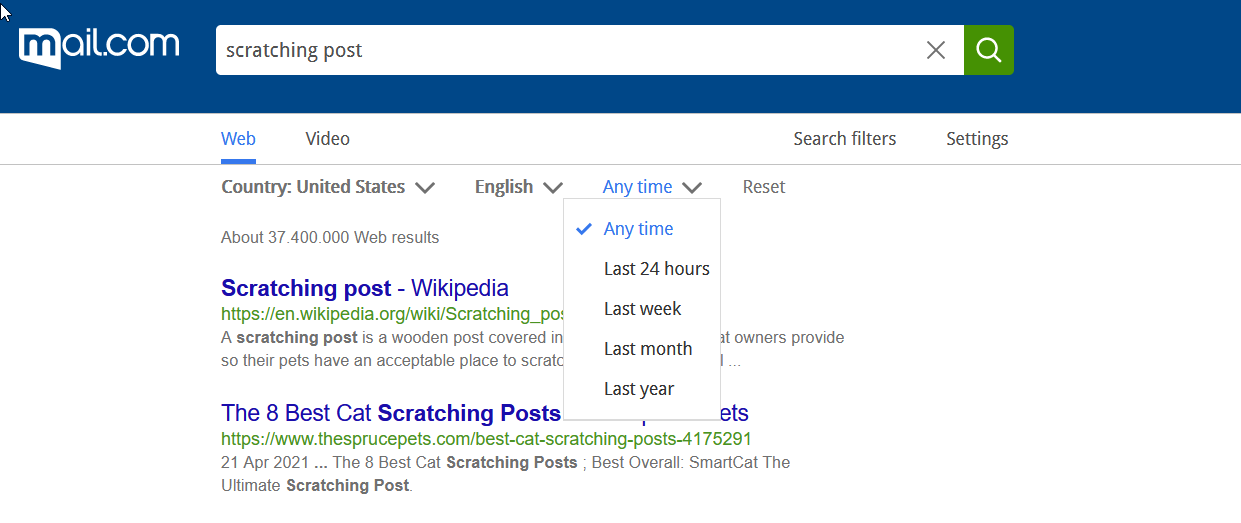 If you would like to save your general search preferences, click
Settings
. For example, the mail.com search page itself can be displayed in English, French, German or Spanish, and you can also select additional languages for the search results. If you don't like the auto-complete function that suggests search terms as you type, you can deactivate it here. You can also activate the family filter to make sure that no explicit content appears in the search results.
Built-in translation tool on your search page
Is there a word or phrase in a foreign language you don't understand? No problem – just type or paste it into the search bar along with a trigger term, such as "in English," "in Spanish" or "translate." You'll not only get your search results, but also the translation you're looking for: A translation widget will be displayed right under the search bar.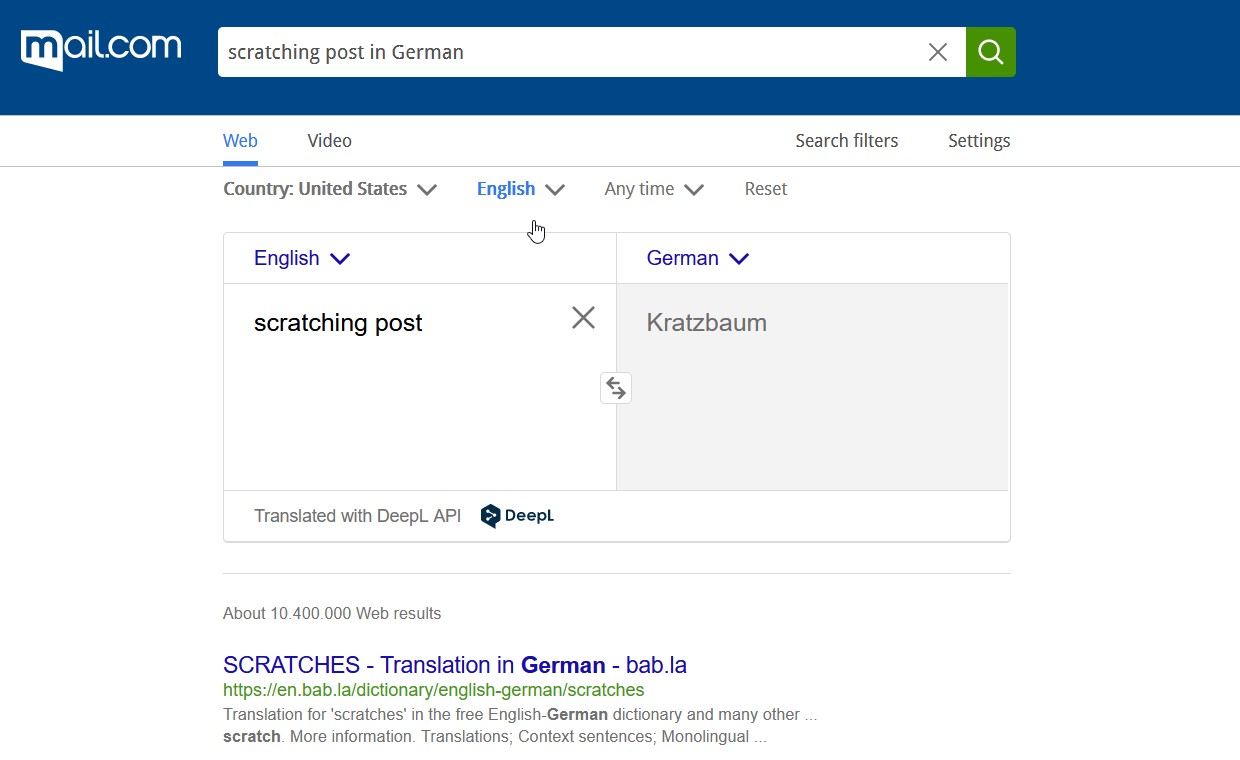 Good to know:
mail.com also offers a free, highly accurate online translation tool to translate texts of up to 2,000 characters in the blink of an eye - with no need to install a browser extension or plugin. To use the mail.com Translator, visit https://www.mail.com/translator/
Pro tip: How to change your default search engine
Did you know you can change your search engine? If you like using the mail.com web search, you can set it as the default search page in almost any web browser. For example, in Firefox, go to your settings menu and click on
Search
in the left menu. Under
Default Search Engine
, click the drop-down menu to see a list of available search engines. Click mail.com to select it as your default search page. If it does not appear on the list of search engines, scroll down to the bottom of the page and click
Find more search engines
. Type "mail.com search" in the
Find add-ins
search bar and select the mail.com Search Add-on to add to Firefox. From now on, mail.com should appear in your settings on the list of available search pages.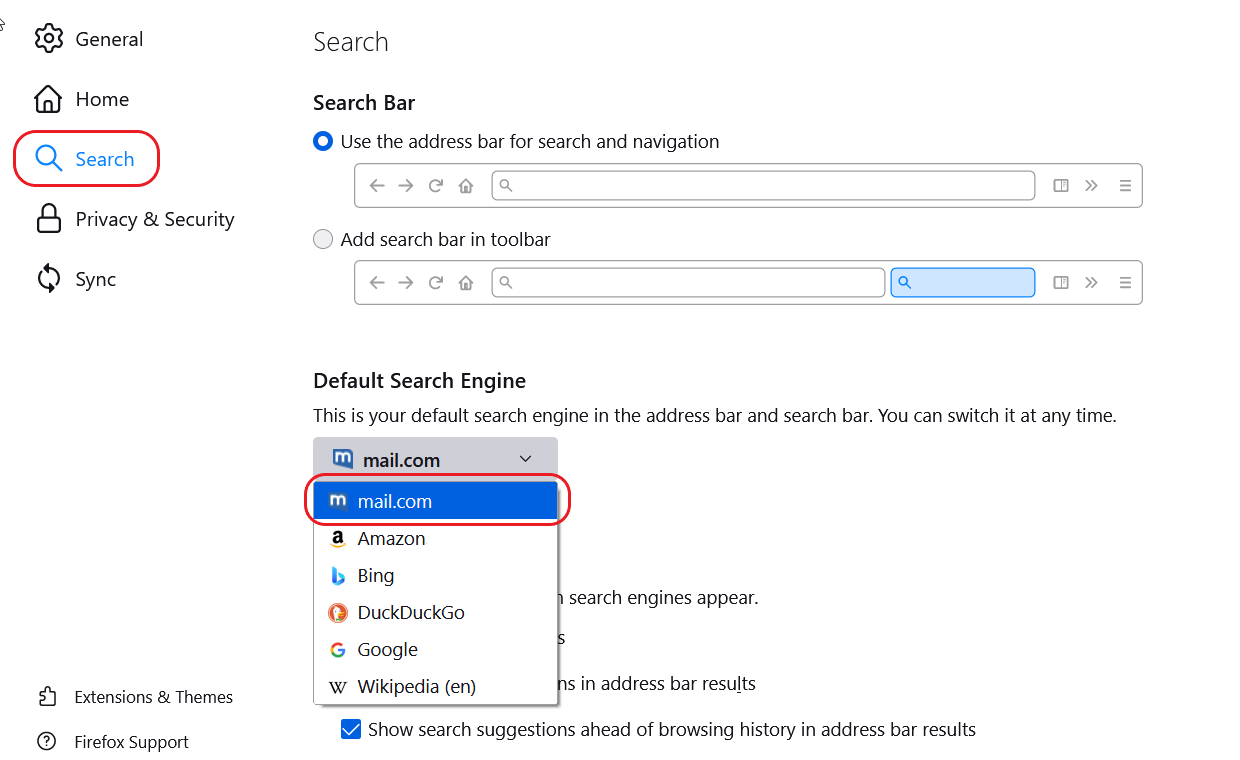 For instructions on making mail.com the default search page in other internet browsers, please see our Help Center page on
mail.com Search for Browsers
.
We hope you found this information helpful! Before you start searching, please give us some feedback below. And if you still don't have a mail.com account, you can
create your free email address here
.
Images: 1&1/Shutterstock
847 people found this article helpful.