Product update: create templates in Online Office
For all you fans of the free templates and office suite in your mail.com account, we're pleased to announce several updates to our Online Office!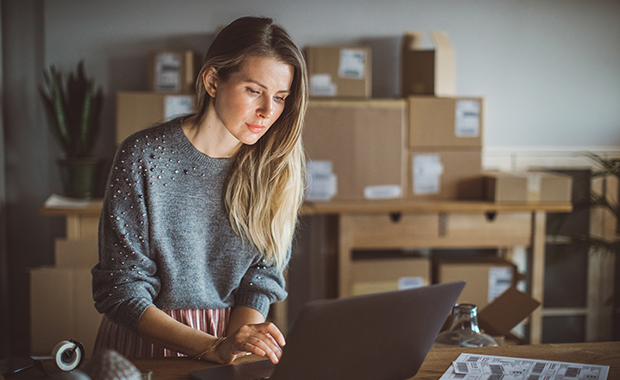 Find out how to create your own templates, edit attachments without downloading, and use the new ribbon toolbar.
Create your own templates
Imagine you regularly write invoices for your small business or create permission slips for field trips. Once you have formatted your document or spreadsheet to your satisfaction, you can save it as a template. So next time you need to send it out, you only have to update certain information – not start from scratch. Simply right-click on the saved document and select
Save as template
.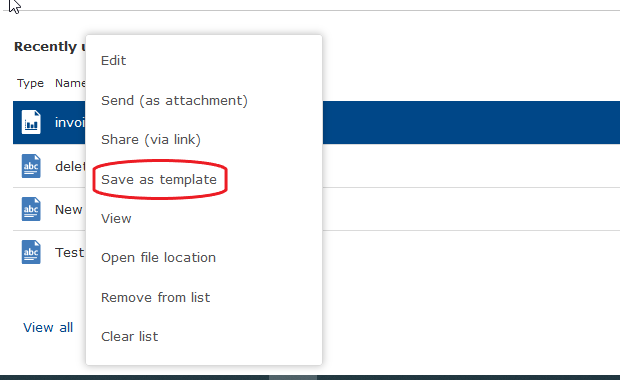 From now on, whenever you want to use your template you'll find it in your
Online Office
tab under
My Templates
. To enter new information in the template, right-click on it and select
Create file
. Give your document a name and press
Save
. This new document will be saved to your Online Office files, while your original template will remain under
My templates
for the next time you need it.
Ribbon-style taskbar
You may also have noticed a new option when using mail.com's online document editor: more choices for how you view the toolbar. If you prefer the "classic" mail.com toolbar, no change is necessary. However, if you would like a "ribbon-style" taskbar like the one you may be familiar with from Word, simply click the downward arrow in the upper right corner of the document window. And if you'd rather have your formatting tools in a side menu, click the Sidebar symbol in the upper right corner. The sidebar can be used in combination with either top taskbar format.
Edit received attachments without downloading
Did you receive a Word, Excel or PowerPoint file as an email attachment? Now you can use the Online Office document editor to work on these and other common document formats – without having to download the file first.
All you have to do is open the email (in the mail.com web client) and single-click on the attachment. A menu will open. Click
View
and the document will open in Online Office.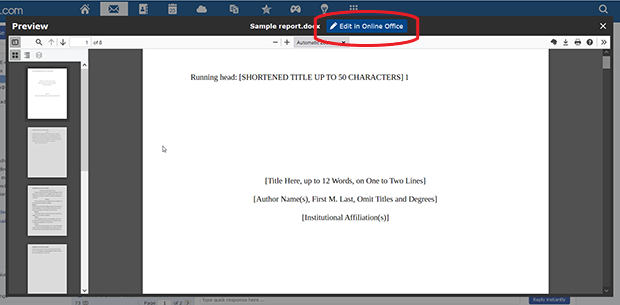 Now select
Edit in Online Office
to make changes to the document without downloading it. When you are finished with your work, click
File
to save the document to your mail.com Cloud, download it to your computer, send it as an email attachment or share link, or print it out.
Pro tip:
As soon as you open a file in Online office, it is automatically saved to your free mail.com Cloud. This means that it is not only available in your mail.com account on your laptop, but is automatically synced and up to date anywhere you log in to mail.com, including our mobile app. And if you would like to work on your office files offline, you can download them individually – or install our
Cloud for Windows or Mac
to manage your Online Office documents offline.
We hope you enjoyed learning about our new Online Office features. Why not leave us some feedback below?
Images: 1&1/GettyImages
11 people found this article helpful.