How to respond to work emails that upset you
*Ding* You've just gotten an email and it does not sound polite at all. Actually, it is so unpolite that it is really upsetting. First instinct is of course to respond and make your points known in the same language and attitude of the email you received. But what if it was not intended to be rude?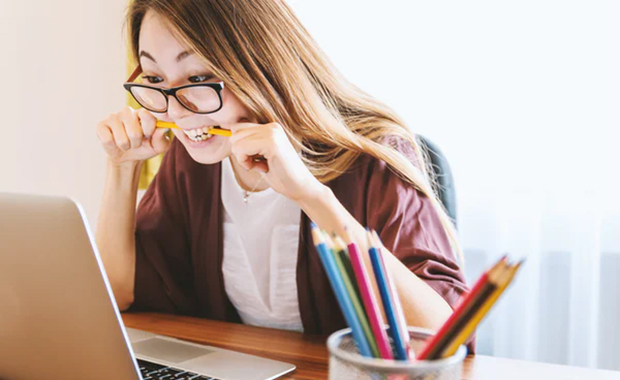 The trick up our sleeves today is helping you navigate these upsetting emails.
Oh, to create or not create an email
We have all been there and done that. We want to know how to create an email as a response to an upsetting email. In most cases we all would have responded to the upsetting email with our initial impulses. Because in the end, we
have
to respond to our work emails, right? You have the choice to create your email response now or later – and we recommend creating it later.
Did you read the work email? More than once?
When a work email arrives in your inbox it is already being subjected to our interpretation of the contents depending on our own mood. In most cases we can also understand the mood of the sender based on the words, punctuation and greeting they give. Working relationship and dynamic also plays a role in how we receive emails that seem especially off-putting. Re-reading can also let us know if we are taking our professional
work emails too personally.
After reading an upsetting email it is good to acknowledge how it makes you feel. A good rule of thumb would be to read the email carefully and thoroughly. Taking a break and coming back to read the email again gives you a fresh perspective on the contents, tone and intended meaning of the email. This can also keep us from responding too early without really understanding how the email may have been meant.
Wait! Before you send that response email
Similarly, giving yourself some space from the email and the contents of it can help refresh your mind. Giving yourself space looks different for everyone. Some highly trained professionals give themselves space in a rocket ship and wait a couple of
light years to respond to emails
. (Yes, all the puns are intended!) For some it is a stroll around the office and for others it is a quick chit-chat with your office best friend about things not related to that rude email. Even a nice coffee break in your favorite chill spot is a space moment. Giving yourself 10-30 minutes to reset, calm, and combat frustration in your own way will give you the fuel to create an email response that effectively represents your positioning. Coming across in your response email as calm, observant, and not rude can be the ultimate winner move against those upsetting emails.
Can't send an email, before you address it
Negative emotions are still there even after giving yourself space. This is the opportunity to recognize as well as address your negative emotions. And no, you cannot report their disheartening email as a
phishing email
and block them as a sender! We know there are negative emotions especially after receiving such an email. You're in luck, in a professional setting there is in fact a way to address these emotions without retaliating against the recipient. This can be done by asking yourself how did receiving this email make you feel and why. Once your negative emotions are recognized it is time to address them to your recipient.
Response examples:
"I apologize that our encounter was not favorable…"
"I apologize for the tardiness in responding to your inquiry"
"I understand your frustration… I also have concerns with…"
"I appreciate you taking the time to bring this to my attention. I also would like to discuss…"
Professional email language
Once you have successfully made it all the way down the yellow brick road past the initial obstacles of responding to an upsetting email, you are ready to send your calm, observant, non-rude email that clearly represents your positioning. Even though we are calm at this point after re-reading and giving ourselves some space, there is the aspect of the language that we choose to use once we respond. You can write more than one email draft and choose which of them sounds the most polite while addressing the concerns from the email and coming up with a feasible solutions for those concerns. The professional email response should have the priority of addressing concerns and offering solutions while not focusing on how this email made you feel.
Professional Email Response Example:

Hi Karen,

I hope this email finds you well.

Thank you very much for bringing these concerns to my attention. I apologize for the tardiness in responding to your inquiry.

I understand your frustration about the shipping restructure, and I also have some concerns with the processes that are outlined in your previous email. After taking into consideration your suggestions and doing field evaluations I think I have found a new process that would be favorable for the both of us. These possible solutions and their full descriptions are attached to this email. I would like to have a meeting to discuss this further, when are you free?

Thanks for the email!
Best regards,
Ron
Communicating electronically in a professional setting with work emails, work chats and other modes can be a tricky task to understand the hidden or obvious meaning within these communications. There can also be the aspect of possibly taking our professional work emails too personally. Nevertheless some emails senders are indeed trying to be upsetting and now we know how to deal with them!
We hope this article helped you decide on the best way to handle responding to upsetting work emails! We look forward to your feedback.
Images: 1&1/Shutterstock
35 people found this article helpful.