Tired of junk mail? Find out how to blacklist email addresses or domains
When it comes to annoying emails, most of us can identify some repeat offenders in our lives. Maybe it's junk mail from a store that never seems to get around to taking you off their mailing list, or forwarded jokes from an uncle with way too much time on his hands. But you don't have to put up with this any longer!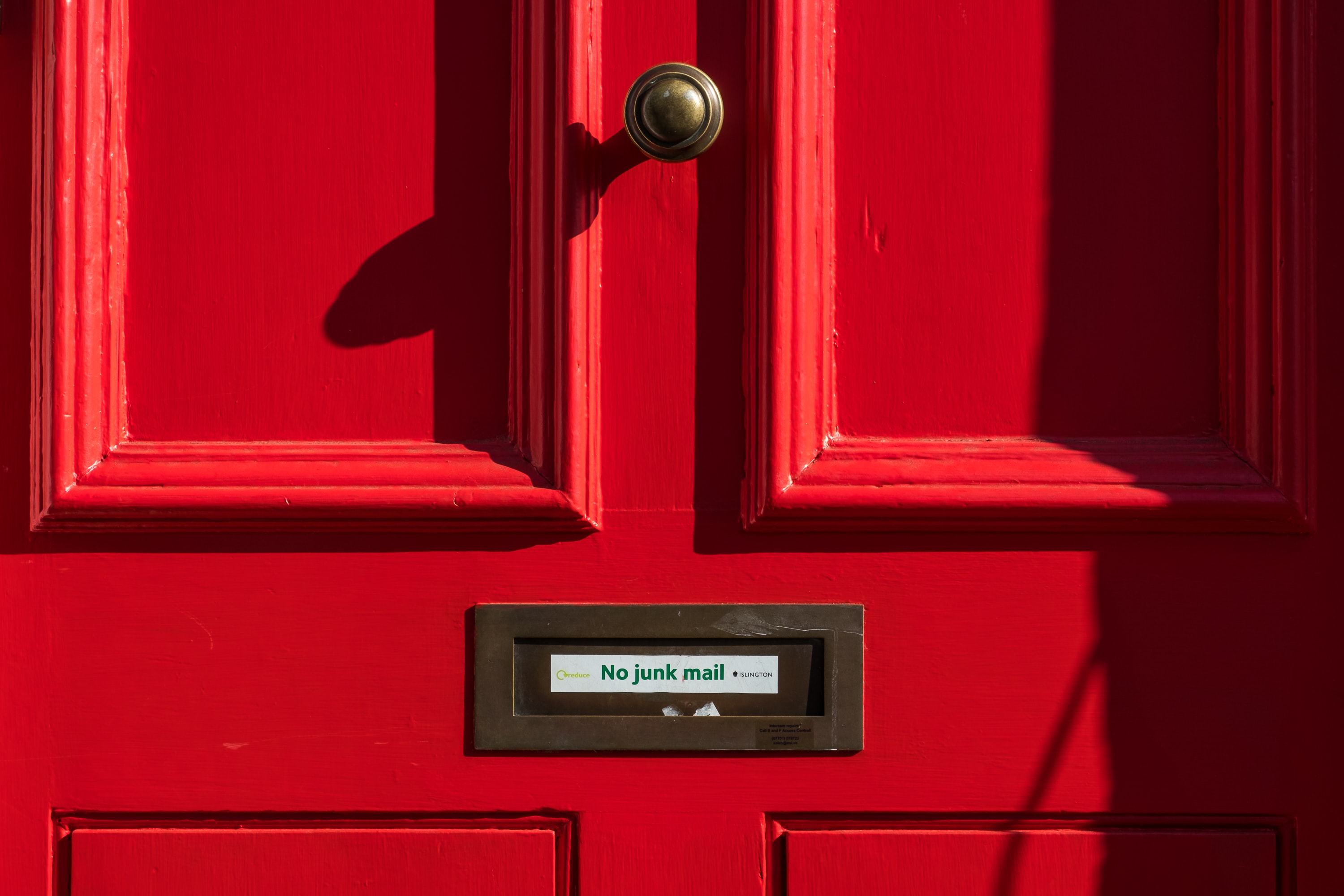 Use the "blacklist" function to send unwanted messaged straight to your Spam folder.
It is very easy to mark a specific sender as someone you do not want to receive email from. By adding their email address to your "blacklist" – or, as some providers call it, a "blocklist" – you can help "train" your email spam filter. The idea is to block certain senders by listing their email address as a source of junk mail or unwanted messages. It is also possible to block messages from all addresses sent from a certain email domain. So, for example, if you want to filter out messages from spammer@spamface.com AND bad.spammer@spamface.com, you can simply add @spamface.com to your blacklist. In the future, any incoming email addresses that share this domain name will be blocked: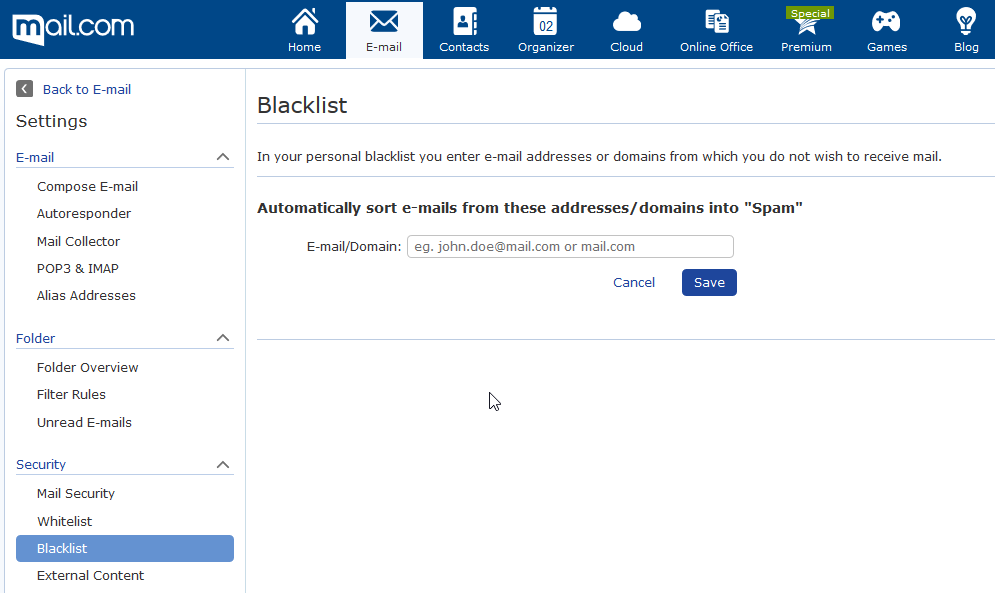 Once you have pressed
Save
, any emails sent to your account from a blacklisted email address or domain will automatically land in your Spam folder – and you will never have to see them again! The amount of time such messages remain in your Spam folder will depend on your
folder settings
; with mail.com, the default storage time is three months. This time delay means that if you decide you want to read a specific email after all, you have some time to retrieve it.
Speaking of changing your mind – don't worry, that's always possible! If someone currently on your blacklist is back in your good graces and you'd like to see their emails again, you can reverse the process by adding them to your whitelist instead. A "whitelist" (sometimes called an "allowlist") is a list of trusted email senders whose message will always bypass your junk mail filter. Your mail.com whitelist is also found in your
E-mail settings
, right above the blacklist. Just click
Whitelist
and follow the same steps as above: Enter the email address or email domain name and press
Save
to activate the changes. Now messages from that address or domain will be delivered to your inbox.
Did this post help you take control of which emails you receive? Once you have finished setting up your blacklist, please give us a thumbs-up below!
Images: 1&1/Unsplash
6 people found this article helpful.
How you can prevent spam – Five easy tricks
No one likes email spam! At best, it is an annoying waste of time; at worst, it can contain harmful malware or hoaxes. But don't worry, mail.com has got your back, with powerful filters that are highly effective in keeping your inbox a spam-free zone.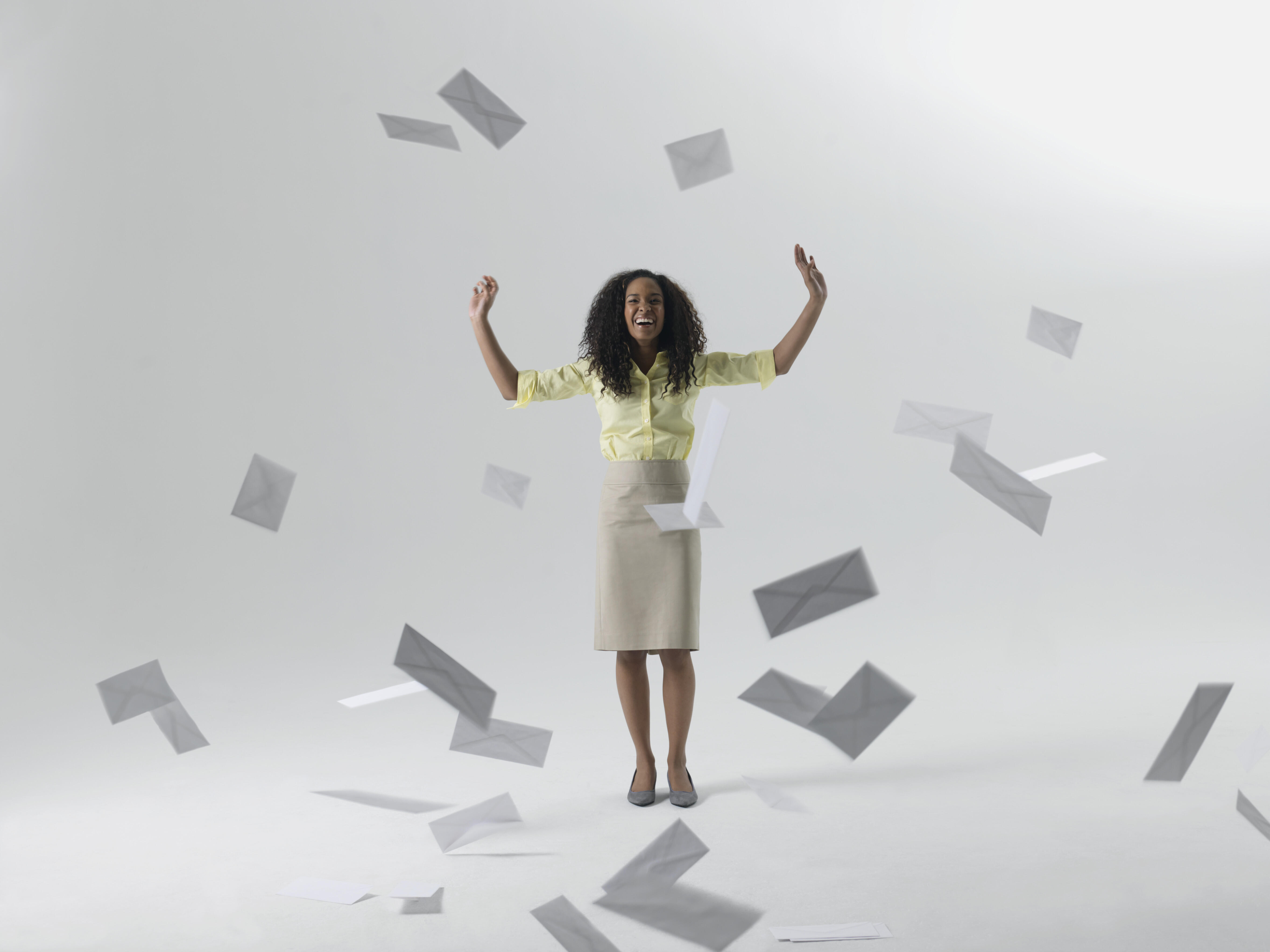 But for those rare spam emails that slip through the cracks, check out our list for five ways you can join the fight against spam.
more
19

people found this article helpful.
Your Compose E-mail window: Spellcheck, attachments and more!
You're writing an email in your mail.com account and would like to change the font – is that possible? Where do you click to add a recipient from your address book? And is there even a spellcheck? Today we'll take you on a tour of the
Compose E-mail
window in your inbox.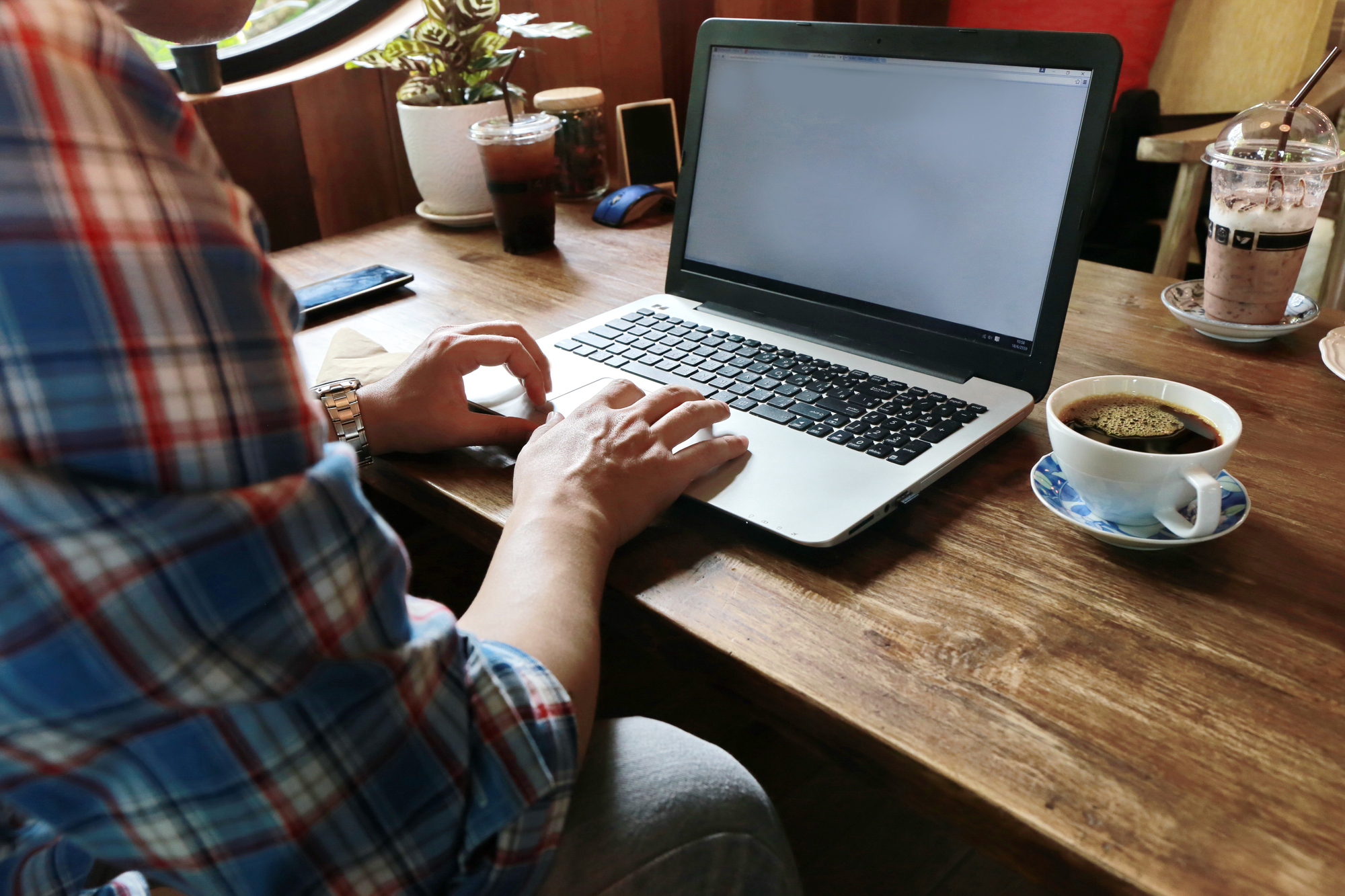 Join us in exploring its many functions!
more
14

people found this article helpful.
Whether you are looking for a way to highlight your professional credentials when contacting others by email or would simply like to let your personality shine through, an email signature is the perfect solution.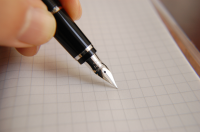 Discover how to set up an automatic email signature today.
more
15

people found this article helpful.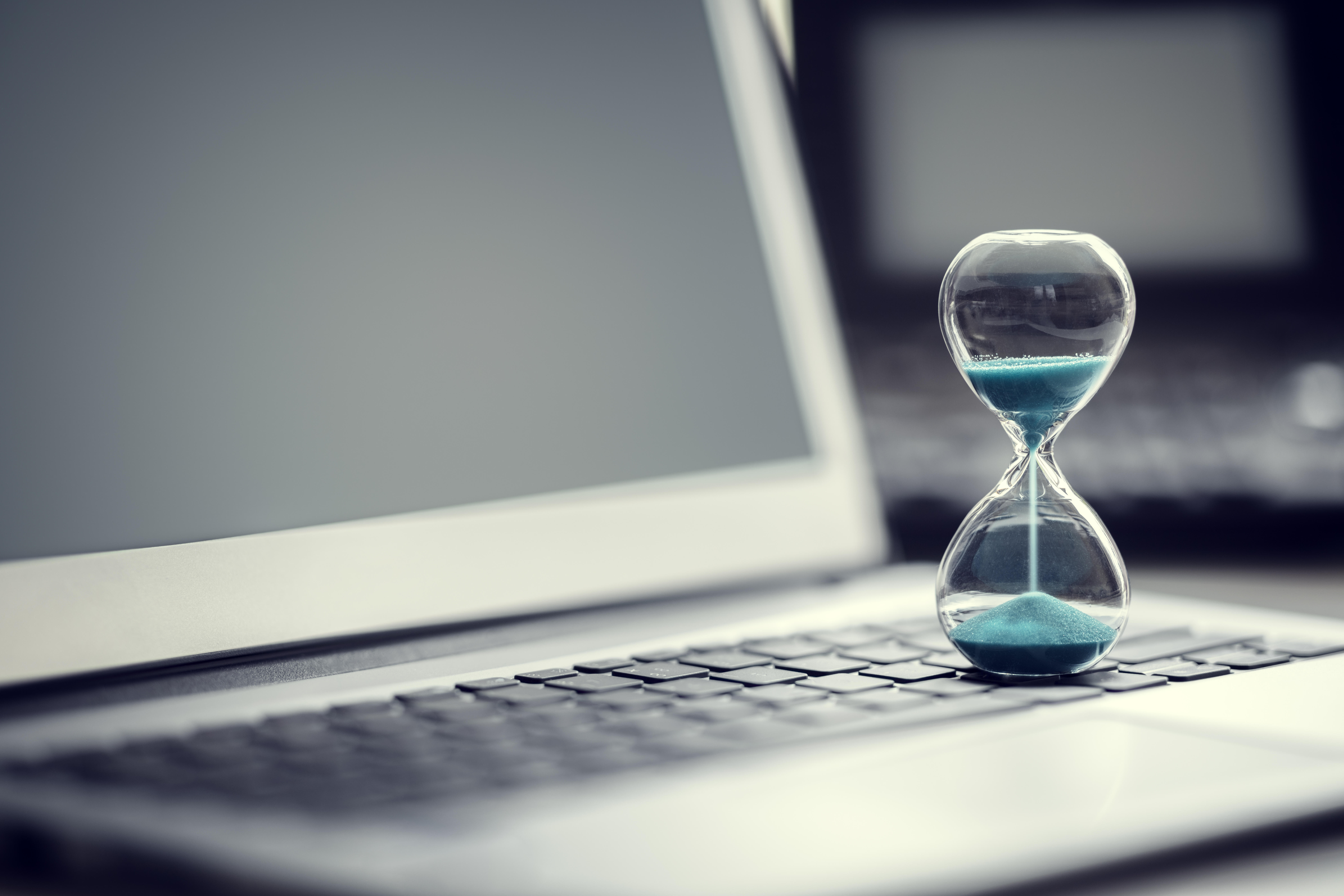 Many of us have experienced this problem: you can't remember your password for an online service you don't use that often and have to click "forgot password" to get a reset link. But even though a message pops up claiming that an email was sent to you, no reset link arrives. You click again. And again. Nothing! Then half an hour later, three messages arrive in your inbox all at once. What just happened? One possible cause is a spam-prevention process called "greylisting," which we'll explain today.
more
33

people found this article helpful.

Keeping track of all your contacts can sometimes seem like a daunting task – checking through your multiple accounts and sources to find that email address that you absolutely need. The experience, however, can be made effortless by importing your email contacts to your online mail.com address book!
more
10

people found this article helpful.
Out-of-office messages for your vacation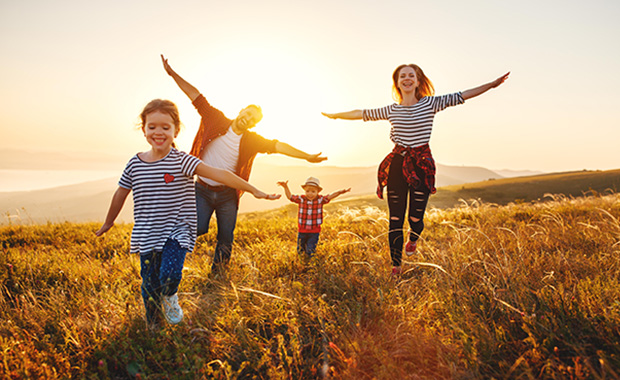 It's time for some hard-earned time off! Whether you're headed for the beach or visiting family you haven't seen for a while, wouldn't it be nice to disconnect from the digital world for a while? But before you disappear, you can set up automatic replies for your emails so the senders know when they can expect a reply. We'll show you how it works in your mail.com account – and share some examples of effective – and funny – out-of-office messages.
more
11

people found this article helpful.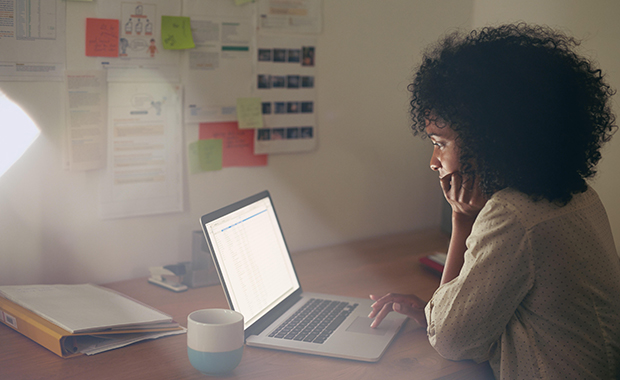 Looking for a free office suite that lets you access your files without needing to download or store them locally? mail.com has an online document editor that's perfect for all your needs: Online Office.
more
6

people found this article helpful.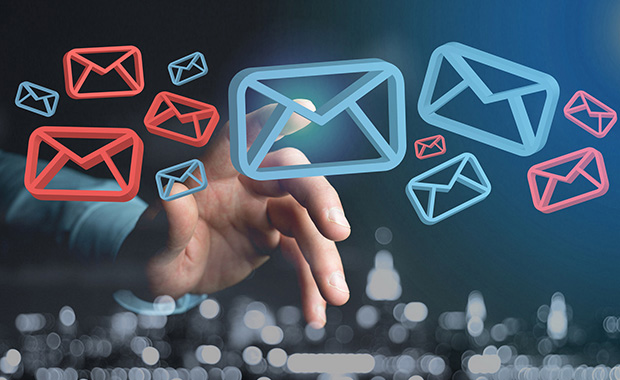 Spam is one of the things people hate most about email. So email providers like mail.com have developed extremely effective systems to block spam emails. The downside, however, is that legitimate emails can be blocked or land in your spam folder. Luckily there are a few tricks you can use to make sure you receive important messages – and to stop your outgoing messages from being marked as spam.
more
29

people found this article helpful.
Configure your email folders for an organized inbox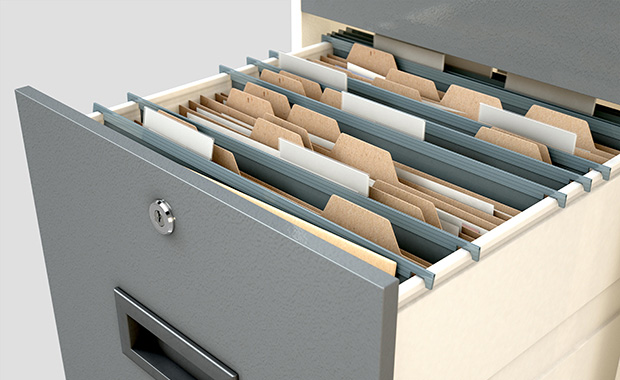 Sometimes it can be hard to stay on top of all the messages in your inbox. mail.com helps you get organized with email folders: You can create more than 200 folders and subfolders, as well as customize the settings for maximum efficiency. And you can let our automatic email filters do the filing for you.
more
13

people found this article helpful.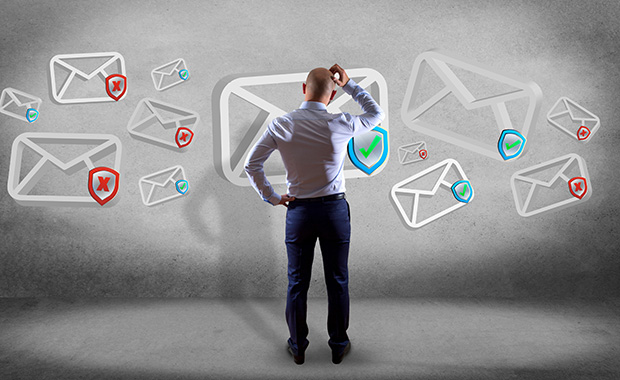 Spam is one of the things people like least about email. Sometimes it is annoying but harmless – like bulk advertising. Much worse are the spam emails that try to trick you into scams or contain computer viruses. Luckily, today's spam blockers keep a large share of such messages from reaching your inbox. You can also help keep yourself safe by learning to identify the most common types of spam.
more
36

people found this article helpful.