What do cc and bcc mean?
Cc and bcc can both be used to send copies of an email to additional recipients. But have you sometimes wondered what the letters stand for? Or have you steered clear of both because you aren't quite sure about the difference between cc and bcc? In this post, we'll explain when to use cc vs bcc, how it works in your mail.com account – and what this all has to do with typewriters.
How to use cc
By putting the email address(es) in the Cc field you send a copy of the email to those recipient(s) for their information only, indicating that no reply is required or expected. Those email addresses are also visible to the main recipient (whose address is in the "To" field) and they can decide whether to reply to the sender only (by choosing "Reply") or to also include the cc'ed addresses (by clicking "Reply all").
How to use bcc
The recipients put in the Bcc field are invisible to all other recipients (under "To" or "Cc"). This option is useful if you wish to keep the email addresses private. This also means that the bcc'ed recipients will not receive any reply emails from the other recipients.
When should I use bcc in an email?
Using the bcc function can be very useful if you are, for instance, sending out a newsletter and need to protect the data privacy of all the recipients by not displaying their email addresses to others. Or if you are inviting both friends and coworkers to a party and you don't want to share people's work email addresses with everyone. Another advantage here is that bcc recipients don't receive copies of replies to your original email – so even if one of your bcc'd party guests accidently hits "Reply all" to tell you "Love to come!", their message won't clutter up the inboxes of all 100 people on your invite list! It is, however, considered bad form to bcc your boss on a message to a coworker – if you are getting people higher up in the chain involved, you should be transparent and add them under cc.
Where do I find cc and bcc in my mail.com account?
In your mail.com email inbox, click
Compose E-mail
. This opens up a window where you can write a new message. On the right side under
Send
, you'll find a button marked
Cc/Bcc
. Click this button:

This will cause
Cc
and
Bcc
fields to appear underneath the
To
field. Either type the email address of the desired recipients directly into this field, or click the address book icon to the left of the letters to select recipients from your Contacts:
Bonus explainer:
What does bcc stand for?
In the golden age of typewriters – before we had copy machines and computers – the only way to have an identical copy of the document you typed was to make a "carbon copy" by placing a sheet of carbon paper under the page you were typing, which in turn left an imprint of what was typed on a blank page underneath it. And as a courtesy to the primary recipient, a typist would write "CC to: Name" at the end of the letter. When email came into use, the term "cc" got a new lease on life. And the term "blind carbon copy," or "bcc" was now used to mean a copy of an email sent to recipients who were not disclosed, meaning the other recipients were "blind" to their existence.

We hope you found this information useful! If so, please give us a thumbs up below.
57 people found this article helpful.
Automatically sort your emails with filter rules
Why waste time sorting your emails into folders when there is a function that will do it automatically? It's easy to set up filters that will send incoming messages directly to the folder you choose, whether it's your Spam or Trash folder or a custom folder for family or work messages. Just follow the easy steps below and you'll be well on your way to having an organized inbox where you can always find the emails you want – and don't have to see the ones you don't!
more
5

people found this article helpful.
It is super-frustrating to forget a password. Especially to your email account: Suddenly you are cut off from all your important emails, and often your contacts, calendar and online storage as well. Today we'll share everything you need to know about the password recovery process so you can get back into your mailbox as quickly as possible.
more
3

people found this article helpful.
How to use mail.com's free Cloud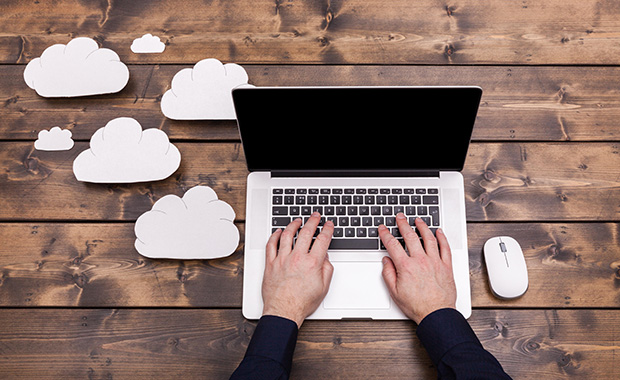 A lot of people have heard of "the cloud" but are not quite sure how it works, if it's really a secure option, or which cloud storage is best. With a mail.com email account, accessing cloud services couldn't be easier. That's because when you sign up with mail.com, you automatically get 2 GB of free cloud file storage in addition to your email storage. It's not just useful for secure file backup, but a convenient way to share files and photos with your friends and family.
more
6

people found this article helpful.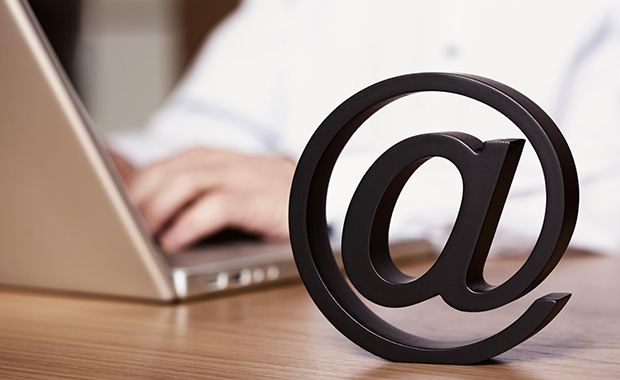 When you send, reply to, or forward an email, sometimes you don't want the recipient to see your primary email address. An email account with alias addresses allows you to create multiple email addresses and customize the sender address of your messages. This means you have complete control over what the recipients of your emails can see – and can quickly and easily send personal and business emails from the same mailbox. You don't have to switch between accounts (and memorize or save multiple passwords), and you can set the sender address that you use most often as your default address. mail.com lets you have up to 10 email addresses in a single account, and our extensive list of over 200 domains means that you can customize your alias addresses according to your personal and professional needs.
more
7

people found this article helpful.
What's the carbon footprint of an email?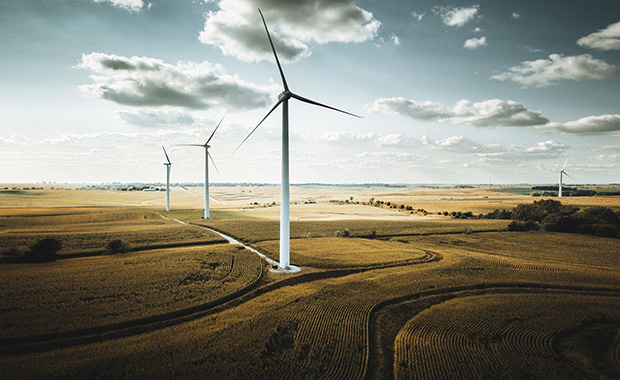 Nowadays we are all asking ourselves "How can I reduce my carbon footprint?" And many of us are spending more and more time online – working remotely as well as streaming our favorite series and listening to music. Business travel has been significantly reduced, replaced by chats, video calls, and, of course, emails. Each of these online activities still cause carbon dioxide emissions, even if only a few grams.
more
14

people found this article helpful.
How to send a large file by email
Are you looking to transfer a large file by email but not sure of the best way to go about it? We get it – there can be a lot of confusion about attachment size limits and free file-sharing services. So mail.com makes it easy for you, with generous attachment sizes and a file-sharing function integrated into our Cloud. Here we explain the three best options for sharing large files.
more
9

people found this article helpful.
Five bad email habits and how to break them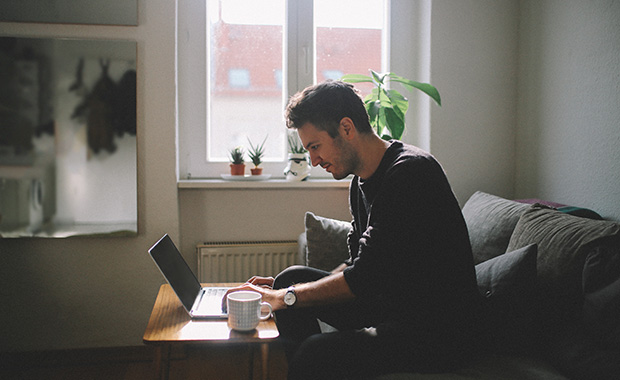 We all spend a lot of time writing and replying to emails. So it's not surprising that we sometimes cut corners or become careless. But a lot of the times we shoot ourselves in the foot with bad habits that ignore security concerns, annoy our correspondents or result in unprofessional emails. Here are five of the most common email faux pas. If you are not prone to any of them, congratulations! But if you recognize yourself anywhere here, we have a few pointers to help you become a better (email) citizen.
more
18

people found this article helpful.