Change your default email to mail.com in iOS
You use your mail.com account as your primary email address. You have our Mail App installed on your iPhone or iPad. So did you know that you can now set mail.com as the default email app on Apple devices? Find out how – in three easy steps!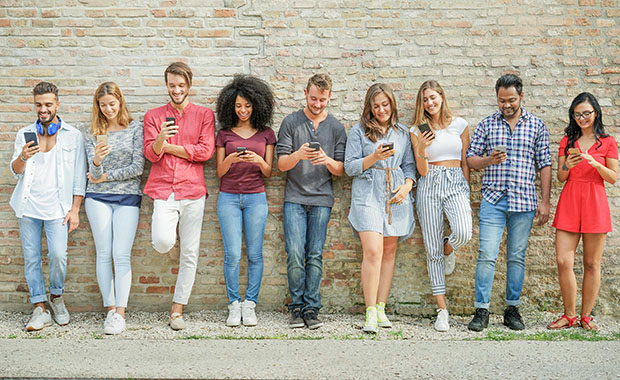 You can choose your default iPhone email app
You may not have gotten the memo, but starting with version 14 of iOS and iPadOS, Apple now allows you choose the default email app and internet browser on their devices. This means you are no longer tied to the Apple Mail app or the Safari internet browser.
What does that mean for mail.com users? If mail.com is your preferred email service (which we hope is the case), you can now use our app for all things pertaining to email. For example, "mailto" links can now open in the mail.com Mail App rather than your iPhone's app. In other words, no more switching back and forth! Everything having to do with email on your iPhone or iPad will automatically be directed to the app you've chosen as your default. So you are now fully in charge of how you send and receive email.
Before you can select the mail.com Mail App as your default email app, you'll have to make sure your iPhone or iPad is updated to iOS 14 / iPadOS 14 or later ­– and of course, have our app installed on your device!
Set mail.com as your default in three easy steps
Follow the steps below to select mail.com as the default email on your iPhone or iPad. It will literally only take you a few seconds!
Step one
: In your device's
Settings
, find the mail.com Mail App on the list of installed apps and tap it.
Step two: Tap Default Mail App.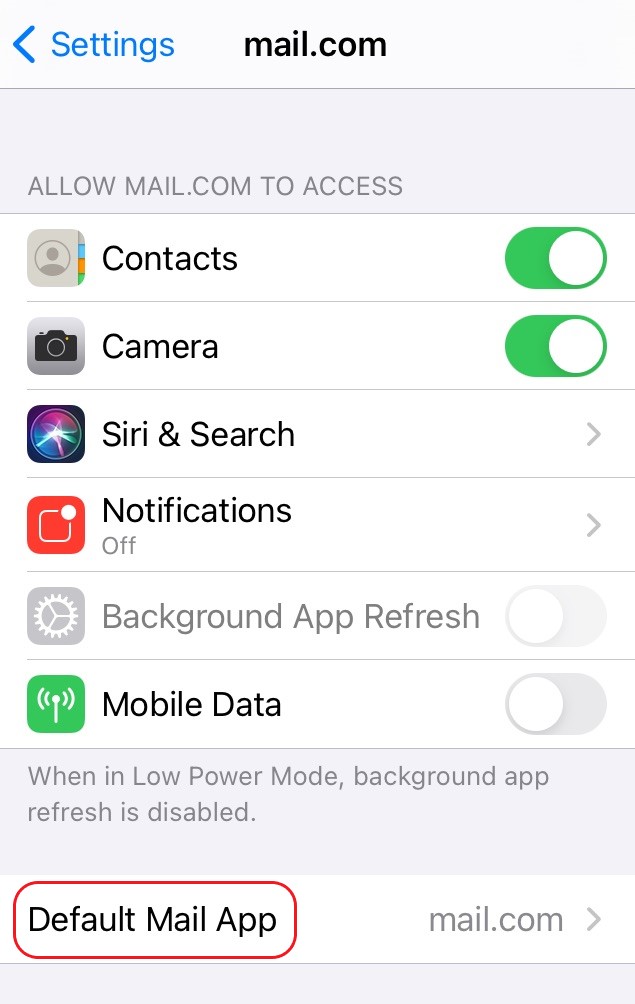 Step three: Tap mail.com to set it as the default. A checkmark appears next to it to confirm it's now your default email app.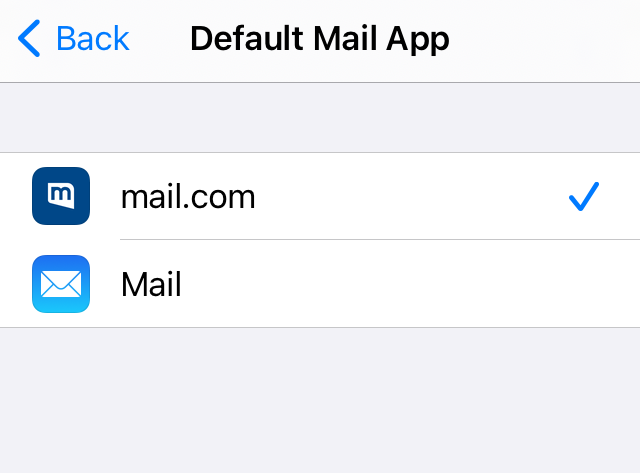 It's that easy! And if for some reason you change your mind, you can simply repeat these steps, but select a different default mail app.
Bonus Explainer
: If you'd also like to
change your default internet browser
on your iPhone or iPad, this is possible now as well. Simply go to your device's browser settings and follow a similar process to select a default browser.
Once you've made mail.com your default email app, please leave us some feedback below!
Images: 1&1/Gettyimages
12 people found this article helpful.