How to email a professor: 7-step guide with examples
Students! Heading back to school? Do you know how to write an email to a professor? There will come a time when you need to email a professor. Whether you're writing an email to a teacher or professor, no need to stress about it.
Writing emails to professors is not as scary as it sounds. You're in luck because we created handy dandy email samples to help you nail that email to your professor. Don't be nervous, sending an email to a professor is a student rite of passage.
by Montanna Owens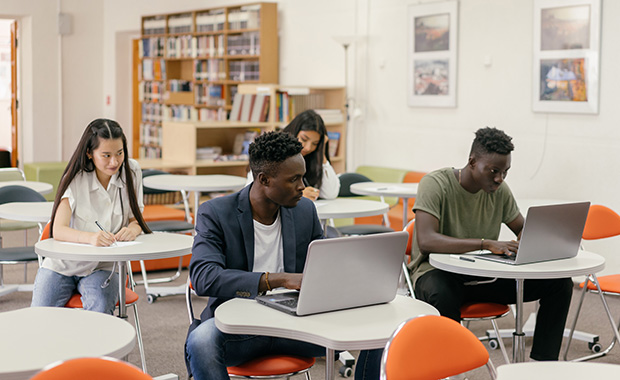 What's email worthy?
Before getting started on your email to the professor, think about if it is emailing worthy or can be simply brought up in class. For instance, if you found a chapter confusing, the best time to mention this is actually in class. If you're confused, it's likely that someone else is as well. Plus, if you were to email about a confusing chapter, the professor would likely respond encouraging for it to be addressed in class. Asking for a letter of recommendation is email worthy along with other personal requests such as absences, materials, etc
Pro tip:
If you know you're sending an email to your professor, make sure you're sending your email from a
professional email address
. I'm convinced there's nothing more embarrassing than accidently sending a seriously professional email about academia from 'Imabarbiegirl123@mail.com.' I would like to say we've all been there, but I don't think we have. Seriously, avoid it at all costs. And thank me later.
How to start your email to your professor
Now that you have determined that this is indeed an email-worthy inquiry, let's begin with the basics. In an email to a professor or teacher, you always want to maintain a professional and polite tone. You should start your email with an appropriate salutation and title for your professor. If your professor is a doctor, don't forget to address them appropriately. You should state who you are and the precise reason for your email.
"Dear Professor [last name]"
"Hello Dr. [last name]"
How to end email to professor
Just like in our guide to writing a
thank you email
, you should end your email with showing gratitude for their time. For example, this can be "thank you for your assistance with this matter," or "I appreciate your time and consideration for my request." Lastly, you should sign off with an appropriate and professional closing line and salutation.
Information to include in your email
If you are excusing an absence, requesting material, etc. you should make sure that you detail which class (course title, day, and time). Many professors have different classes they teach, and it may otherwise be difficult for them to know which class you are referring to.
If your email contains a request that require input from your professor, like a recommendation letter, it is good to attach everything your professor would need for your request. Attach your resume or CV to the email, a letter of motivation, and/or your interests. It would also be helpful to send any necessary links that provide further information for your request. The idea is to provide the professor with as much information as they need to write a shining recommendation letter.
How to email a professor: Your checklist
The structure when it comes to writing a professor is very similar to writing a professional email. As mentioned before, there is really nothing to it but to do it. You can also plan your email ahead of time to make the process easier.
Define your subject line: your subject line should be concise and effectively detail what your email will be about.
Make appropriate salutations: Begin the email with an appropriate greeting followed by 'Professor.'
Detail your reason for the email: In the body of the email be specific and detailed about your reason for sending an email to your professor.
Attach necessary information: Depending on the reason for the email, it might be helpful to attach additional information. For example, if you are sick and requesting an excused absence, you might want to attach the sick note to the email.
Make an appropriate sign-off statement: Construct the perfect closing line by thanking your professor for their time. This shows gratitude for their assistance with your request.
Sign your full name: Because this is your professor we are talking about and not a family member, it is ideal that you sign your full first and last name at the end of the email. This also allows the professor to look up any necessary information if your email address does not explicitly have your name spelled out.
Proofread your email: Reading it once again even out loud can help you catch mistakes or typos in your email.
Email to professor samples:
Let's get to the nitty gritty. There are many different scenarios for writing an email to a professor:
Clarify an assignment
Subject: Inquiry about Assignment Guidelines for [Course Name]

Dear Professor [Last Name],

I hope this email finds you well. I'm currently enrolled in your [Course Name] class and have a question regarding the assignment guidelines for the upcoming [Assignment Name]. I've reviewed the instructions, but I'm seeking some clarification on [specific aspect you're confused about]. Could you please provide more details or examples to help me better understand what is expected?

Thank you for your time and assistance.
Best regards,
[Your Name]
[Your Student ID]
Notify of absence and request materials
Subject: Absence Notification and Request for Lecture Materials

Dear Dr. [Last Name],

I hope this email finds you well. Unfortunately, due to unforeseen circumstances, I won't be able to attend [Course Name] on [Date]. I understand the importance of the material covered during this time and would appreciate it if you could provide me with any lecture notes, slides, or other materials from the class.

Thank you for your understanding.
Best regards,
[Your Name]
[Your Class/Section]
Email asking for a recommendation letter
Dear Professor [Last Name],

I hope this email finds you in good health. I have thoroughly enjoyed your [Course Name] class and have greatly appreciated your insights into [relevant subject matter]. I am currently in the process of applying for [scholarship/program/internship/job], and I was wondering if you would be willing to write me a letter of recommendation based on my performance in your class. I have attached a letter of motivation for this [scholarship/program/internship/job] to give your further insights.

If you are able to provide a positive recommendation, I would be happy to provide any additional information you may need.

Thank you for your time and consideration.
Best regards,
[Your Name]
[Your Contact Information]
Request a meeting
Subject: Request for Meeting to Discuss [Course Topic]

Dear Dr. [Last Name],

I hope you're doing well. I'm beginning the process of writing my dissertation for [Degree Program] and have some questions about the recent lectures on [Dissertation Topic]. I would greatly appreciate the opportunity to meet with you to discuss these matters in more detail. Are you available for a brief meeting during your office hours or at a time that suits you next week? I have subsequentially attached my dissertation exposé for further insights.

Thank you for your consideration.
Sincerely,
[Your Name]
[Your Class]
Bonus: Write a follow-up email
Professors and teachers have one of the most demanding and busy occupations. It is the case that sometimes an email might slip through the cracks. There is no shame, and it won't hurt to send a follow-up email if you did not receive a response after.
Subject: Follow-Up: [Subject of Previous Email]

Dear Professor [Last Name],

I hope this email finds you well. I understand that you might have a busy schedule, and I wanted to kindly follow up on the email I sent on [Date of First Email] regarding [Subject of First Email].

I'm still very interested in [briefly restate the purpose of your initial email, e.g., discussing a particular topic, seeking guidance, etc.]. I value your insights and expertise, and I believe your input would be extremely helpful to me.
If you could spare a moment to reply, I would greatly appreciate it. Your guidance is important to me as I [explain why their input is crucial, e.g., work on an assignment, plan my studies, etc.].

Thank you for your time, and I look forward to hearing from you.
Best regards,
[Your Name]
[Your Contact Information]
Before you go off sending emails to every professor you have, let us know what you think about this article below! To give your email etiquette a little sprucing up, check out our
18 email etiquette essentials
. Did you make your mail.com professional email account with us yet? You can
sign up for free here
.
17 people found this article helpful.