Plants that can send and receive emails
You may have heard of people setting up email accounts or social media accounts for their pets. But for a tree!? It turns out that plant emails are actually a thing, and not just for bored owners of houseplants.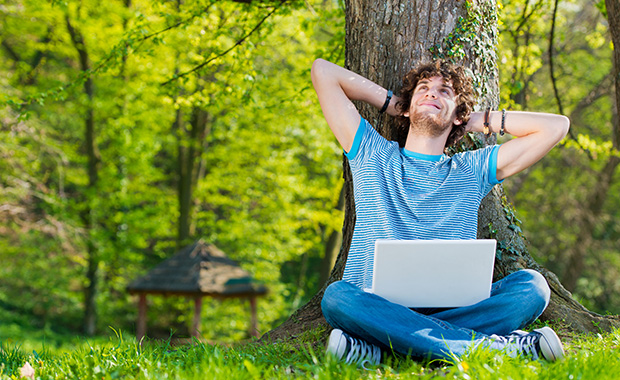 Scientists and local politicians have sown the seeds for this green phenomenon.
A love letter to a tree
The city of Melbourne, Australia, was faced with a dilemma at the end of the aughts: Almost 40 percent of the 77,000 trees in the city were struggling or dying due to drought. As part of the effort to revive its urban forest, in 2013 the Melbourne city council decided to digitally map all of the trees in the city, assigning each of them an ID number and making the
interactive map
available online. And to make it possible for local residents to report concerns about individual trees, like excessive leaf loss or dropping branches, each tree was assigned an email address as well.
Given a handy link reading "Email this tree," Melbourne's citizens did not limit themselves to dry messages to municipal authorities about trees that required attention. Instead, they began sending the trees notes of praise and encouragement, or even asking them for advice. As word of the phenomenon spread, Melbourne's trees began receiving fan mail from admirers in far-off cities and nostalgic notes from Australian expats across the globe. In the first five years of the project, the trees received around 5,000 emails – or should we say tree-mails?!
For example:
How is life tree-ting you? Hate to love and leaf you but I gotta go. How was your day? Hope to hear from you, maybe we'll hug one day.
How's it going? I walk past you each day at uni, it's really great to see you out in the sun now that the scaffolding is down around Building 100. Hope it all goes well with the photosynthesis.
A few lucky senders do occasionally receive replies from the City of Melbourne's Urban Forest team on behalf of the tree.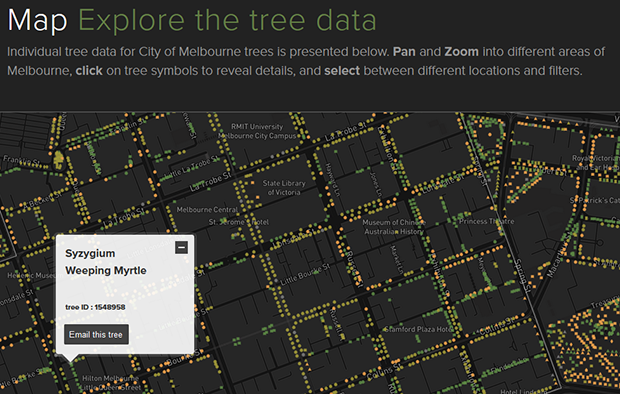 Bomb-detecting spinach
Meanwhile, there are other plants that don't need staff to send messages on their behalf. That's because scientists at the Massachusetts Institute of Technology (MIT) equipped spinach plants to send emails. Now you may be wondering – even if a spinach plant CAN send emails, WHY do we want it to? It turns out that the root system of spinach can be used to detect the presence of certain chemicals in the groundwater. Specifically, in one
study
research scientists were looking for ways to detect nitroaromatics, chemicals used in explosives like landmines. They implanted carbon nanotubes in the leaves of the spinach plants that emitted a signal when the chemical was detected. This in turn was picked up by an infrared sensor, triggering an email alert. Going forward, researchers could see additional applications for these so-called nanobionics, like emailing warnings about pollutants in groundwater.
Email domains for plants?
Reading this green stories, we couldn't help thinking about which of mail.com's 200
domains
would be chosen by these emailing plants. Maybe @birdlover.com, @gardner.com. or @greenmail.net? But probably not @doglover.com!
If you thought this post was a fun read, why not leave us some feedback below?
Images: 1&1/Shutterstock
132 people found this article helpful.