How do I send a job application by email?
Like many other people, you may be looking around for a new job. And one of the most common ways to send a job application? Email, of course! Today mail.com shares our checklist for applying by email.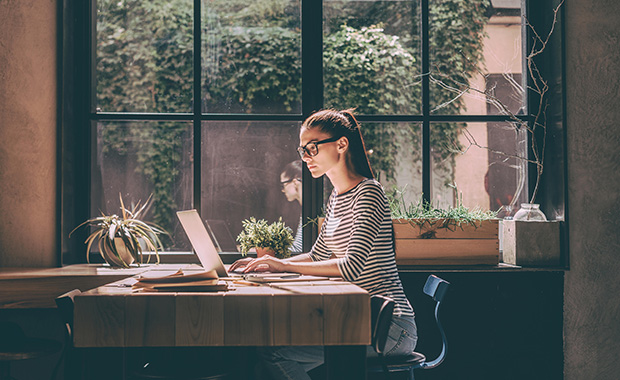 Use these simple tricks to ensure you'll make a professional impression on hiring managers everywhere!
When to email a job application
Nowadays when you look for a job, many large companies have an automated application system where you upload and submit your CV and other documents directly. However, some companies don't yet have such online systems and request that you send your job application by email. Or you might be applying for a position without a formal listing at the suggestion of a recruiter or colleague. In such cases, you'll probably need to send an email for a job inquiry.
Your application email checklist
Your application email is one of the most important messages you'll send – so always go through the following checklist before you hit "Send":
Let's take a closer look at these points:
Your email address is the first thing the recipient sees. Ideally you should have an email address that features your first and last name – and definitely avoid using the silly nickname you use for your personal correspondence. If you do not have a serious-sounding email address, take a moment to create one before beginning the application process. The 200+ email
domains
offered by mail.com are the perfect place to start – you may even find one related to your profession, like @accountant.com.
To make your email look even more professional, set up an
email signature
. Not only can you include your name and contact information, but also link to your online profile on a business platform, your personal blog, etc.
When you send an email to apply for a job, your subject line should be a clear statement of your intention. It should definitely contain the word "Application" and other important references from the job posting, like the job title or a posting number. Having this information immediately visible makes it less likely that your email will be overlooked.
Start your job application email by addressing the recipient by name – and make sure to use the correct title (Mr./Ms./Dr.) and spell their name correctly! If you can't find the name of the individual who will review your application (even after a little detective work on the company website), there is always the tried-and-true "Dear Sir/Madam," but many find this outdated or impersonal. So other options might include "Dear Hiring Manager" or "Dear [Name of Dept.] Team." If you do have a name but aren't sure of the person's gender, you can simply use their first and last name in your salutation, e.g. "Dear Taylor Jones".
Once you have written a concise, professional message, make sure your attachments will make an equally good impression. The best format to email your cover letter (if applicable – see below), resume and any other documents is PDF. Converting your documents to PDFs ensures that all formatting will appear correctly even if your recipient has a different type of computer or software than you. Make sure you give your files names like "CV_MSmith" – this not only looks more professional, but makes them easy to identify even if they get forwarded to other employees within the company.
Take the time to read through everything one last time to make sure no mistakes have slipped in. If you have a friend or family member who can proofread your application, all the better – often we become blind to our own typos after reading through a text several times.
Pro tip:
Don't enter your potential employer's email address in the "To" field until you are 100% sure that everything is perfect. Otherwise there is a danger you might accidently hit "Send" too early and shoot off a message that is half-finished or full of typos. And always, always make sure all your files are attached before sending your job application!
How to email a cover letter
Once you finish writing a cover letter, you may be wondering if you should send it as an attachment or as the body of your email. Both are possible when applying for a job by email, so you should check the application guidelines to see if the employer specifies how they want to receive the covering letter. Make sure to follow these instructions to the letter or your application may not be considered. However, if no directions are given, you can choose how you'd prefer to send it. Just keep in mind that if you include your cover letter as an attachment, there is no need to repeat all that information in the body of your email. In such cases, a simple, professional message giving your name and the position you are applying for – and listing all your attachments – will suffice.
mail.com wishes you good luck in your job search! If you found this article useful, please give us some feedback below.
This article first appeared on May 17, 2021 and was updated on March 3, 2021.
Image: 1&1/Shutterstock
36 people found this article helpful.