Create an email signature: Examples and templates
Whether you are looking for a way to highlight your professional credentials when contacting others by email or would simply like to let your personality shine through, an email signature is the perfect solution. Discover how to set up an automatic email signature today.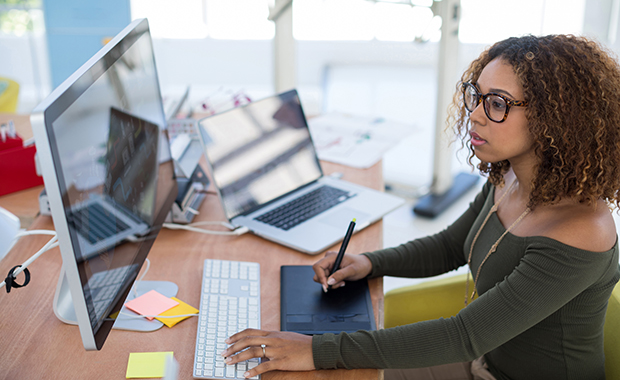 What is an email signature?
An email signature is automatically placed at the bottom of each email to sign off your correspondence. It is particularly useful when you're trying to convey your professionalism and stand out with your professional email – think of it as your virtual business card!
Its usefulness, however, is not limited to business scenarios. You may also wish to include a signature with your name and preferred contact information in your personal correspondence. The signature also lets you highlight your interests or customize your email experience. Animal lover? – why not shout it out! Or you could include a saying or quotation that's meaningful to you. Make sure, however, that such information is included in your personal email address signature only.
How to create a professional email signature
An email signature can influence each contact's perception of you; therefore, it is worthwhile to spend a bit of time to get it just right. A professional email signature should be informative and simple. It should always include this basic information:
Your name
Your job title or position
Your company name with a link to its website
How to contact you
Remember, less is more! Go for a clean and cohesive look for your virtual business card. This means limiting the number of colors and font sizes in your email signature and not overloading it with information and graphics. However, some additional elements you can consider adding include:
A professional photo of yourself
A link to a product you'd like to promote
A call-to-action link (e.g. "Read my blog" or "Meet me at the Marketing Convention")
Your company logo
Social media icon(s) linking to your professional profile(s)
Here's a professional email signature example containing some of these elements:

It may be worth mentioning that you should
not
include personal information such as private email address, personal social media profiles, or home phone number in your professional email signature – unless you want all your business contacts to have that information.
Professional email signature template:
Name
Personal image | Company logo
Position
Company
Phone | Mobile
Email
Address
Linked website
Linked professional social media profiles
Still have questions or need more email signature examples? Check out our email signature FAQs:
What are some good personal email signatures?
Just like a professional email signature, a personal email signature should give relevant information about you and make it easier for people to contact you. With this in mind, you probably want to include:
Your full name
Mobile number phone
Email address
Social media icons with links to your personal profiles
You may also want your personal email signature to have the following information:
A photo of yourself (in good resolution and from the shoulders up)
Your job title, or college degree (e.g. if you are job hunting)
Linked website address (e.g. for your personal website or side hustle)
Mailing address (if you are corresponding with businesses)
What is the etiquette for an email signature?
It is considered good email etiquette to attach a signature to your professional emails because they convey information about you that is important to your recipient, like how to contact you. Remember that your email signature is an extension of your professional image, so make sure that it is well-designed and concise, not a source of annoyance or frustration to the recipient. Good email signature etiquette includes:
Keep it simple: Limit your signature to a maximum of 4-5 lines of text. Avoid unnecessary information that is not relevant to your professional identity, such as personal quotes or emojis
Make sure your name and contact information is correct and up to date.
Use the same email signature across all of your work emails to ensure consistency and professionalism.
Test your email signature on different email clients to ensure that it displays properly. Important: Make sure your layout will also work when people read your emails on their mobile devices.
If you are replying to an email in an email chain, it's not considered necessary to keep attaching your signature. Many email programs allow you to only attach your automatic signature to a new email and leave it off of replies.
What is the best font for an email signature?
We're glad you asked! Please see
our explainer on signature fonts
.
How do I make my signature automatic in Outlook?
As in most email programs, you can save an email signature in Outlook so it will automatically be included in every new email you compose and/or in your replies and forwarded emails. The exact setup may vary depending on what version of Outlook you use, but here's how attaching an email signature works in Outlook 365:
Open Outlook
Go to Settings > View all Outlook settings > Compose and reply.
Create your signature as desired
Check the boxes below if you want to Automatically include my signature on messages I compose and/or Automatically include my signature on messages I forward or reply to
Click Save.
How do I create an email signature in my mail.com account?
mail.com lets you create an email signature right from your email with its signature generator. You can also set up different signatures for each of your
alias addresses
. Just follow these easy steps:
1. Start by clicking on
E-mail
in your mail.com navigator
2. Continue by selecting
Settings
at the bottom left corner of your screen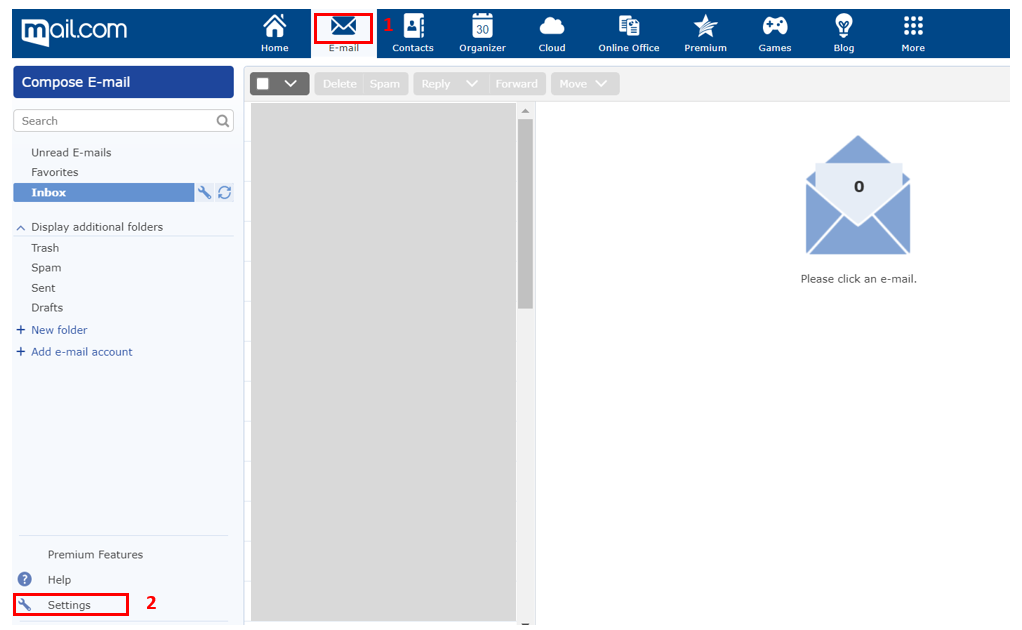 3. Select
Compose E-mail
and go to the section marked
Signature
. If applicable, select the email address that the signature is for, and then type in your preferred email signature.
4. Lastly, press
Save
on the bottom right corner of your screen, and you're done!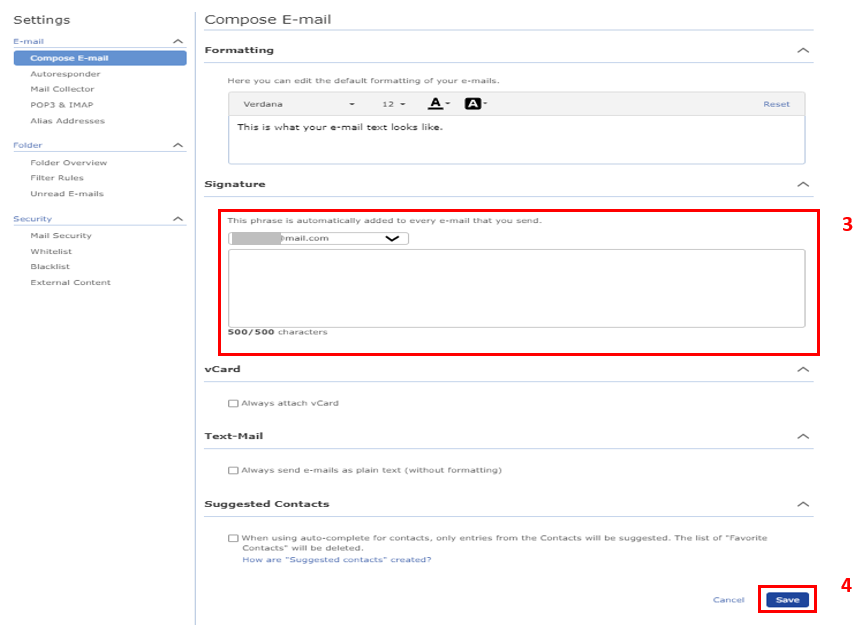 To set up a signature for any of your email aliases, simply repeat these four steps and select that address in step 3.
We hope you found our guide to personal and professional email signatures helpful! And if you still don't have a mail.com account, you can
create your free email address here
.
Images: 1&1/Shutterstock
38 people found this article helpful.