Best blog posts of 2022: Don't miss these reader favorites
This year the mail.com blog covered so many exciting topics, from new product features to email life hacks and deep dives into IT history. Afraid you missed one of our popular explainers? Never fear: It's time for our traditional year-end recap of reader favorites.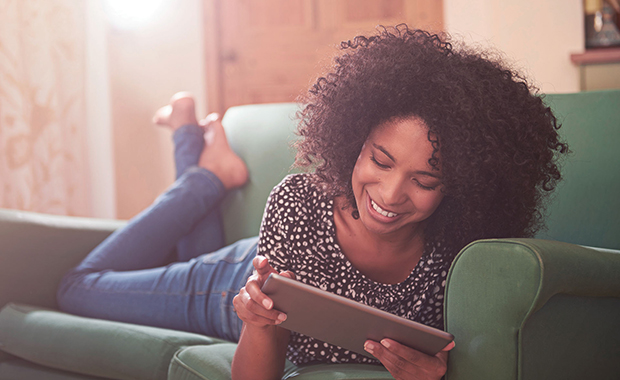 Check out our readers' top 10 posts of 2022 below. Be sure to click the title of the article if you'd like to read – or reread! – the post.
Ever struggle to start an email because you're not sure about the right salutation or opener? Not sure if "Hi" is an appropriate email greeting? Our blog shared email openings that you can use in professional emails or informal messages – plus a list of mistakes you should avoid at all costs.
We all know how to make emojis on our phones, but did you know there is an emoji keyboard on your laptop as well? The mail.com blog showed you three easy ways to make emojis on a computer, whether on Windows or Mac. And of course, we revealed where to find the emojis in your mail.com email.
Have you ever had problems logging into your mail.com account? It doesn't happen often, but just in case, the mail.com blog presented nine troubleshooting ideas to help you sign in. Often times it's just as easy as clearing your browser cache or updating the mobile app.
Have you ever received a fake email asking you to enter your mail.com password or else your account will be locked? This is an example of a scam called "
phishing
". And because unfortunately there were a lot of phishing mails circulating in 2022, the
mail.com
blog offered a refresher in how to protect yourself.
Ever been surfing the web and accidentally close a tab or have your entire browser crash? Never fear – it's usually easy to restore them, and you can even change your settings so your browser always reopens right where you left off. Our blog showed you how to restore browsing sessions in popular browsers.
Ever wonder how astronauts check their emails in space? From the space shuttle to the ISS, readers enjoyed our blog post about the history of email in space – and our pro tips on how to follow astronauts on social media and receive NASA email alerts. This post was part of our popular series on
IT history
.
Are you shopping for Christmas presents online and want to keep your shop visits secret from your family? Or maybe you don't want your browser to save information you've entered into an online form? Clearing your browser history is the solution! The mail.com blog showed you how.
Have you received a weird text message with links and did not know the sender or understand the contents of the message? It is possible you have been the recipient of a spam text. And because mail.com hates all forms of spam, we showed you how you can stop text spam.
Ready for an email life hack? Our blog showed you how to save time with tricks that let you delete messages efficiently, delete emails in bulk, and automatically delete mail in folders. And this is just one of the popular
life hacks
we shared with readers this year.
Since taking a useable snapshot of a document with your camera can be tricky, you may think you need to use a separate scanner or install an app on your iPhone just for scanning. But the mail.com blog showed you other options for scanning documents right on your iPhone and in the mail.com Mail App.
We hope we helped you discover a useful post that you missed the first time or rediscover a helpful piece of advice. And most importantly, mail.com thanks our loyal blog readers and wishes you all the best in the new year!
Images: 1&1/iStock
815 people found this article helpful.