How to create email distribution lists in mail.com and Outlook
Need to send an email to your book club or all the parents in your daughter's class? If you email a group regularly, you can create an email distribution list, AKA a contact group, so you can send messages to them in a single click.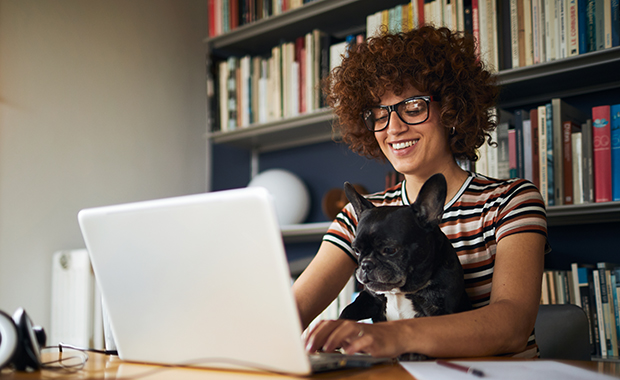 Our blog shows you how to create email lists – in mail.com and using Outlook.
Create a contact group in mail.com
The mail.com address book lets you assign your contacts to one or more groups. In addition to the pre-defined groups in Contacts, like "Family", you can create custom groups. Your groups help you keep your address book organized, but can also function as email distribution lists.
To create a new group, log in to your mail.com account in the web browser and go to the
Contacts
tab. In the upper left corner, click
New Group
. In the window that opens, type in a name for your group and click
Save
. This new group will now appear on the list in your
Groups
tab.
Now it's time to add contacts to your list. Click on the group name, then
Add more Contacts
. All you have to do is select the addresses by clicking the box to the left of the names. Now press Save, and voila! You have a distribution list
Send an email to a group
Now it's time to send an email to your mailing list. You can click on the name of the group in your address book, then click on the envelope symbol. A window will open for you to compose and send your message. Alternatively, you can click on Compose E-mail and simply start typing in the name of the group. The name will pop up as a prompt, and you can click it to add it to your recipients.
Adding or deleting contacts to your email group
Did someone join your club and you'd like to add a contact to you distribution list? No problem! Just click
Contacts
to see all the people in your address book. Click on the name of the person you wish to add to your group, and their contact information will open. Mouse over the
Groups
heading and an
Edit
button will appear. Click
Edit
, then check the names of the contact groups you'd like to add the person to. Finally, click
Save
.
To remove someone from your distribution list, click on the name of the group and then click Edit in the upper right corner of the group information. Now mouse over the name you wish to delete and click the "-" symbol that appears to the right of it. Finally, press
Save
.
Create an email group in Outlook
If you use MS Outlook to check your mail.com account, the process for creating an email distribution list will be slightly different. Here, email distribution lists are called Contact Groups. To create a distribution list in Outlook:
In the lower left, select People – or if you are using compact navigation, click the people icon (see screenshot below).
Select New Contact Group on your Home tab.
Click Add Members to open an address book or list, then add addresses to your list by clicking them. When you are finished, click OK.
Type in a name for your contact group.
Once you have finished, click Save & Close.

Your new distribution list will now appear in your Outlook contacts. Whenever you want to send an email to this Outlook group, simply click on its name on that list – or open a new email and start typing the name of the group into the
To
field, then select it when it pops up.
We hope you found this post helpful! Why not leave us some feedback before you start creating distribution lists!
Images: 1&1/GettyImages
27 people found this article helpful.