How do I set up email on an iPhone?
You've tried manually to add an email to your iPhone but have been unsuccessful? We're here to help! Read along and follow the easy steps below to complete your iPhone email setup.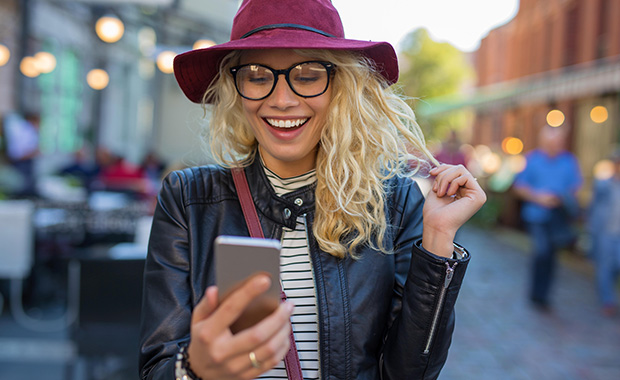 How to set up email on iPhone
Start by opening Settings on iPhone and then tap Mail

Tap Accounts

Select Accounts and then Add Account

Tap Add Account

Choose the email account type that you wish to add on your iPhone.
If you have selected Google, Yahoo, or AOL you will be asked to enter your email address and password for that service. If you do not yet have an email account with the provider you have selected, you can do so now by selecting Create an Account and following the instructions.
The most convenient way for all mail.com customers to set up email on their iPhone is to download and install the free
mail.com email app
. However, it is also possible to connect your mail.com email account to the Apple Mail App using the IMAP protocol, which is a feature available to our mail.com Premium customers. Follow steps 1-3 above and then continue as described below:
To set up your mail.com Premium email account, after selecting Add Account tap Other
Click on Add Mail Account

Select Add Mail Account

Enter the account information requested including your name, full email address and its password, and a personal description for you to identify the account more easily. Save your changes by clicking Next.
You may now be asked to enter further account information for the new email account you're adding, though sometimes this process occurs automatically. For a mail.com Premium account, you should include the following information:

You can set up a mail.com Premium account manually on your iPhone

Personalize the synchronization options and confirm your actions by clicking Save
NOTE: To receive email from your newly setup email account you have to enable Mail by sliding the toggle button to the right of the screen.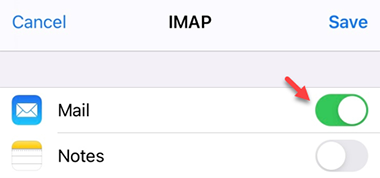 For an optimized experience for our FreeMail customers, we recommend installing our
Mail App
on your iPhone. No IMAP settings are necessary here – simply download our free, secure app and follow the
setup
instructions. The mail.com app also has the advantage of giving you full access to your mail.com Cloud. Once you have installed the app, you can make your mail.com app your default iPhone email app. For more information on this topic, we encourage you to head over to our blog
post
.
We'd love to hear if you found this article helpful – simply leave us some feedback below!
761 people found this article helpful.