Last minute holiday greetings: Should you send and open ecards?
Are ecards still a thing? They may seem like a relic belonging to the early days of the internet, but last year the New York Times reported a pandemic-related resurgence in ecards. Ecards are not just sent as email attachments anymore – there are also versions to send by text message or on social media platforms.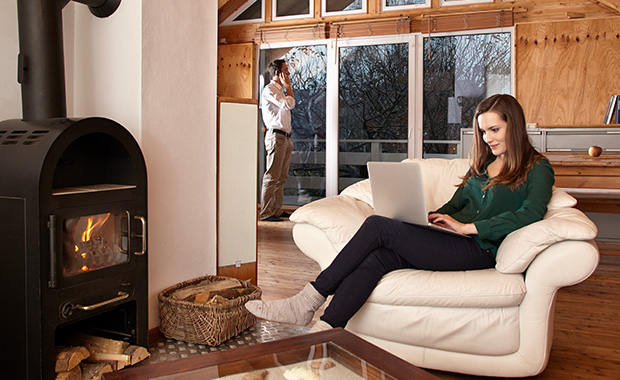 Even without a pandemic stopping people from shopping for paper cards and sending them by snail mail, the
revival of the ecard
makes a certain amount of sense – in these days where most people send a quick "Happy birthday" by text or social media, an ecard provides more of a personal touch without having to drive to a store to purchase the card, figure out the postage, and hope it gets delivered on time. An ecard requires much less advance planning. And with the resurgence of all things 1990s, it will be interesting to see if the trend continues despite brick-and-mortar stores being open this holiday season.
Unfortunately, there have also been reports this year that scammers have once again seized on ecards as a way to send people
malware
or
phishing
links. Since we have all become understandably wary about opening links and file attachments in
spam texts
and emails, the sight of an ecard in your inbox may fill you with dread and confusion instead of holiday happiness. And you wouldn't be wrong to hesitate – an ecard is the perfect place for a cybercriminal to hide malicious code because it seems so innocent and fun, and then many people are fooled by them.
So if you would like to join in the retro fun and convenience of ecards this holiday season, keep reading to find out how to do it safely. And don't forget – the easiest and safest way for mail.com customers to send email greetings is with our free ecards:
special-occasion stationery right in your inbox
.
Are ecards free?
If you'd like to send an ecard for a birthday, Hannukah or Christmas, you can visit the website of a traditional greeting card company like American Greetings or Hallmark, which now offer ecard services as well. There are also companies that specialize solely in ecards, like Blue Mountain or 123Greetings.com. These sites all offer at least some of their ecards for free, or you can send ecards for free during a trial period before deciding if you'd like to continue your subscription.
If you do decide to send free ecards this holiday season, make sure you select a reputable provider so you are not exposing your recipients to cybersecurity risks.
Are ecards only for email?
Nowadays ecards are not just email attachments but come in the form of internet-based animations, sounds, and interactive images. You can usually choose whether to send them by email (as an attachment or share link) or to copy a hyperlink so you can share them on social media or send them by text.
How do I know if an ecard is safe?
After years of having to deal with phishing and other email and text scams, most people know better than to click on unfamiliar links or open attachments from unknown senders. So what do you do if you see a holiday ecard waiting in your inbox?
Look at who sent it. A legitimate ecard will have a notification or subject line listing the name or email address of the sender. Never open an ecard that doesn't mention a real person you know by name. Anything claiming to be from an unnamed "friend" – or even worse, a "secret admirer" – could be a scam.
Look at the greeting card company the ecard is from. If you don't recognize the name, google it and include the search term "scam." If it is a familiar company, check that it is spelled correctly – no "Halllmark," please!
Look at the spelling. Not just the spelling of the sender and company name, but any other misspellings or grammar and capitalization errors in the email message itself. Scam messages often contain such clues.
Look for a verification code. Legitimate ecard messages usually contain a code that you can use to open the card directly on the company's website. If you still feel suspicious, search for and enter the company URL into your web browser yourself rather than clicking on any links in the message
Look at any links in the message. Hovering your cursor over links will usually display their true destination, so make sure they match the actual domain of the alleged card company.
Look into a good antivirus software. You should always have security software installed on your computer or other devices, and the software needs to be kept updated. This will afford you with some protection if you accidently click or open something you shouldn't
Pro tip: Send an ecard with mail.com
You can avoid all the hassle of comparison shopping for free ecards AND remove all security concerns from your recipients' minds by sending your email greetings straight from your mail.com account. Just go to the
Compose E-mail
window in your mail.com account and click the
Stationery
button in the menu bar below the subject field. You can select a card for one of several special occasions and personalize it with your own message or even a photo if you wish. See our
blog post on creating personalized holiday cards
for detailed instructions
Now that you know that you still have plenty of time to send those holiday greetings, why not take a minute to leave us some feedback below?
Images: 1&1/GettyImages
255 people found this article helpful.