Spring cleaning for your inbox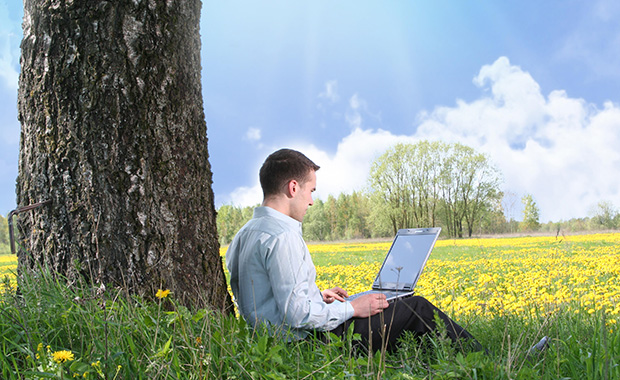 Spring cleaning – time to get rid of clutter and give everything a deep clean. But what about your email inbox? Is it full of messages you no longer need, using up storage space and making it harder to keep track of information that's actually important? In a few easy steps, you can make a clean sweep and set up a system that will keep your emails organized going forward.

Out with the old (emails) …
Take a minute to cast a critical eye over your inbox. Which emails and folders do you actually still need, which have served their purpose and can be deleted?
Sorting your emails quickly
Are there emails from a specific sender you no longer need to keep – like messages from a teacher at a school your child has long since graduated from? No need to scroll through your inbox and delete each message manually. Simply enter the sender name into your inbox search bar and you will have a list of all messages from that sender. Now you can select them all and move them to Trash.
The same idea works if there are lots of emails from a certain sender in your inbox that you'd rather keep in a specific folder. Create a folder if needed, perform your search and select all the emails. Now you can move them to the folder all at once.
Save and delete
Are there emails you've been keeping just so you'll have the person's address or because there is a file attached? Now is the time to save those contacts to your address book – this makes it easier to add them as a recipient in future, helps keep emails from this sender out of your Spam folder, and makes your contacts portable between address books and devices. And it couldn't be easier – simply open the email, click on the recipient name, and select the option of adding it to your contacts. Now you can send that email to the Trash as well.
The same applies to emails you are keeping in your inbox because of their attachments. Saving the attachments to your device's hard drive or your Cloud storage will also make them easier to find. Open the email, click on the attachment, and choose whether you'd like to download it or save it to your online storage.
Don't forget your folders!
There may be folders you don't need anymore – like one you created for emails from a club you no longer belong to. These can simply be deleted. If you still want to use the folder after decluttering it, you can empty the folder and set storage time limits to keep things from getting out of hand again (see below). Don't forget to check other system folders, like making sure there are no unwanted messages in your Drafts and that your Trash is being emptied at suitable intervals.
Pro tip:
As you tidy up, if you find emails you consider spam don't delete them, but mark them as spam or drag them to your Spam folder. This helps "train" your inbox spam filter, meaning emails from that sender will automatically go to Spam in the future and you won't have to see them.
… in with the new (system)!
Now that you've tidied up, here are some simple hacks to keep your inbox organized:
1. Set up email filters
Are there certain categories of emails you'd like to be able to find more quickly, like invoices, newsletters or emails from your mother? You can automatically filter incoming messages so they go straight where you want them.
If you have a mail.com account, you'll find details here
.
2. Set storage time limits for folders where appropriate
Obviously you'll want to save those messages from your mother forever (Hi Mom!), but the odds that you'll want to read a year-old newsletter from a retailer are slim. So you can customize that folder's settings to delete those emails after a defined time.
3. Set up folders in your email's cloud storage
This lets you quickly save any attachments and photos you receive. If the folders are set up in advance, you can save attachments with a single click and delete the email from your inbox immediately.
4. Unsubscribe, unsubscribe, unsubscribe
Often we agree to receive newsletters or advertising, but then lose interest in the company or decide the resulting inbox clutter isn't worth it. Nowadays newsletters are required to have unsubscribe options that you should take advantage of.
5. Consider creating different email addresses for different uses
Sometimes it makes sense to have seperate email addresses e.g. for work, family and friends, or shopping/newsletters. For example, mail.com lets you create
up to 10 addresses
within a single account. Then you can use automatic filters to keep your incoming emails completely separate and never have to untangle them manually again.
So what are you waiting for? Make a clean sweep of your inbox today. And if you found our suggestions useful, please give us a thumbs-up below!
Photo: Shutterstock
153 people found this article helpful.
Where did my emails go!? mail.com helps you find them
You're sure you had an email about last week's project in a folder, but now it's nowhere to be found. Or even worse, you know you saw a new email from your grandma, but when you go to your mail.com inbox to look at it, it's gone!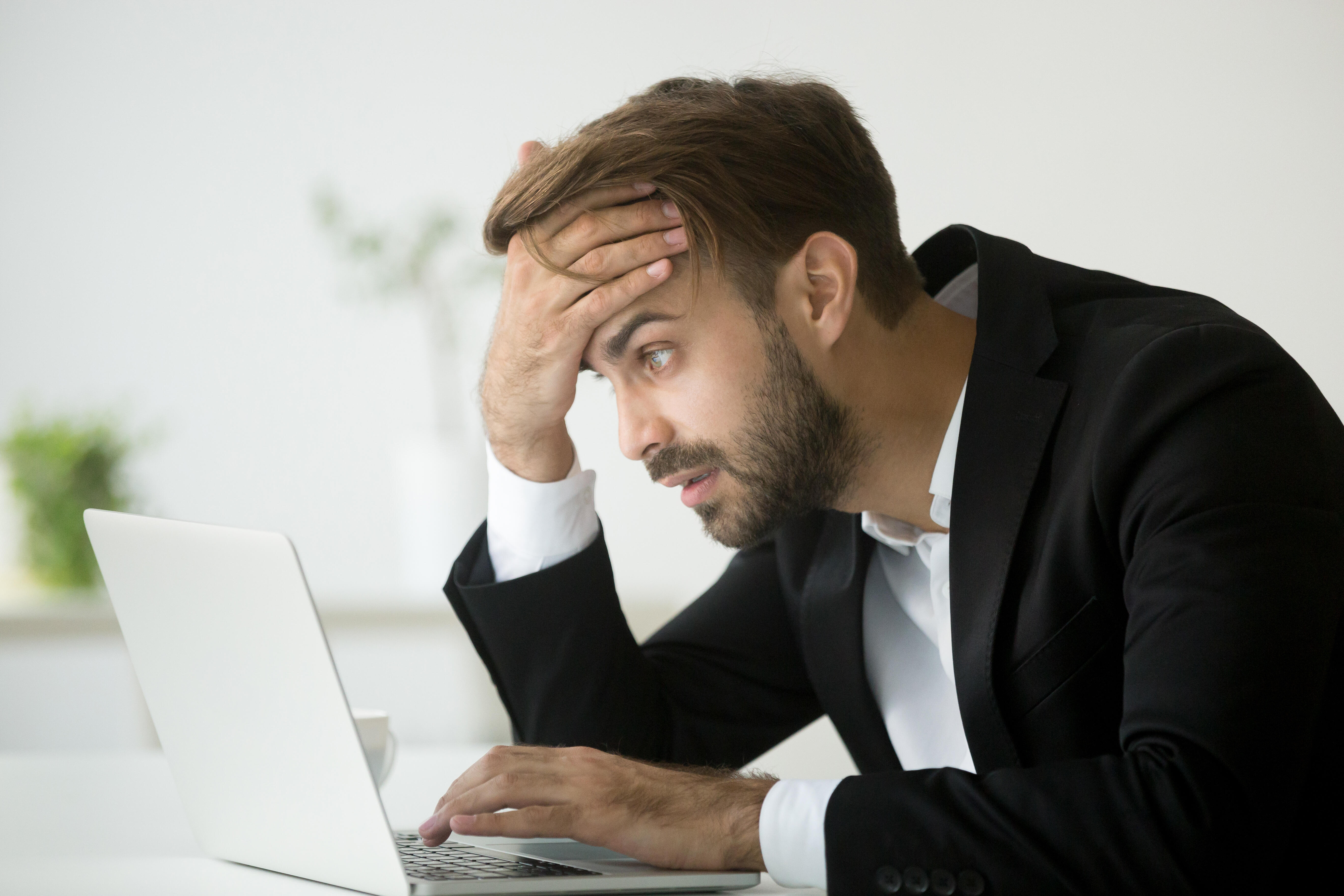 Keep calm and read this blog post – mail.com will show you where to look.
more
6

people found this article helpful.
New: Cloud in the Mail App for Android
Great news for everyone who loves using the mail.com Cloud and Mail App! A new tab in our Android app means you can access your online storage wherever you happen to be. From photo uploads to a secure file-sharing function, it's packed with useful functions.
Read more about this great new feature.
more
10

people found this article helpful.
Configure your email folders for an organized inbox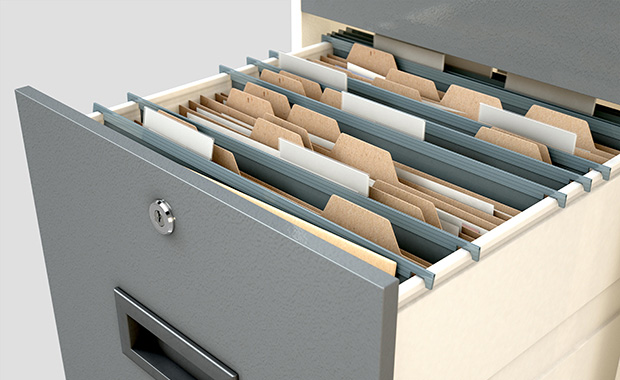 Sometimes it can be hard to stay on top of all the messages in your inbox. mail.com helps you get organized with email folders: You can create more than 200 folders and subfolders, as well as customize the settings for maximum efficiency. And you can let our automatic email filters do the filing for you.
more
13

people found this article helpful.
How to use mail.com's free Cloud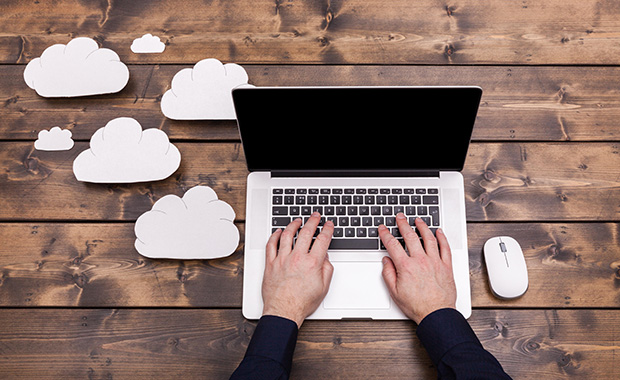 A lot of people have heard of "the cloud" but are not quite sure how it works, if it's really a secure option, or which cloud storage is best. With a mail.com email account, accessing cloud services couldn't be easier. That's because when you sign up with mail.com, you automatically get 2 GB of free cloud file storage in addition to your email storage. It's not just useful for secure file backup, but a convenient way to share files and photos with your friends and family.
more
54

people found this article helpful.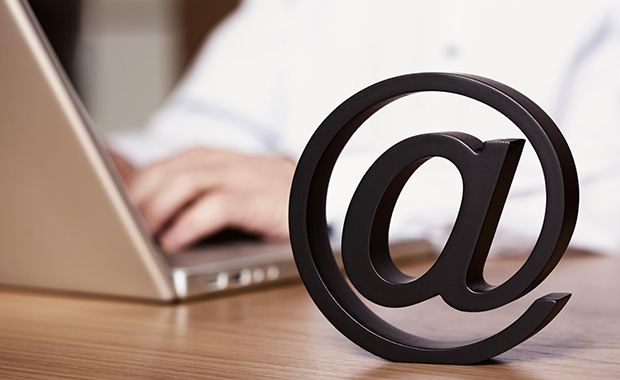 When you send, reply to, or forward an email, sometimes you don't want the recipient to see your primary email address. An email account with alias addresses allows you to create multiple email addresses and customize the sender address of your messages. This means you have complete control over what the recipients of your emails can see – and can quickly and easily send personal and business emails from the same mailbox. You don't have to switch between accounts (and memorize or save multiple passwords), and you can set the sender address that you use most often as your default address. mail.com lets you have up to 10 email addresses in a single account, and our extensive list of over 200 domains means that you can customize your alias addresses according to your personal and professional needs.
more
47

people found this article helpful.
Automatically sort your emails with filter rules
Why waste time sorting your emails into folders when there is a function that will do it automatically? It's easy to set up filters that will send incoming messages directly to the folder you choose, whether it's your Spam or Trash folder or a custom folder for family or work messages. Just follow the easy steps below and you'll be well on your way to having an organized inbox where you can always find the emails you want – and don't have to see the ones you don't!
more
24

people found this article helpful.
How to send a large file by email
Are you looking to transfer a large file by email but not sure of the best way to go about it? We get it – there can be a lot of confusion about attachment size limits and free file-sharing services. So mail.com makes it easy for you, with generous attachment sizes and a file-sharing function integrated into our Cloud. Here we explain the three best options for sharing large files.
more
38

people found this article helpful.